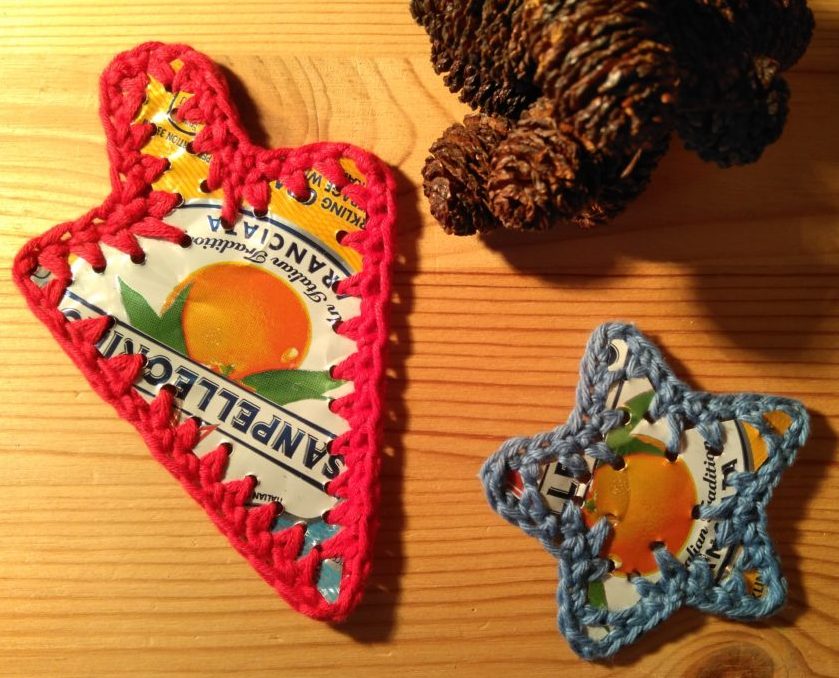 Upcycling of soda cans and Christmas decorations is not the most obvious combination. I have, however, tried the combination and I think the result is quite good.
Soda cans come in a variety of colours and they are quite easy to cut with a normal pair of scissors. This make the cans an obvious choice of material for creative projects. Having cut the bottom and the top off the can you end up with a rectangular piece of aluminium. Now cut different shapes out of the metal. I have made hearts, stars, cones and circles. The cone is a traditional danish Christmas tree decoration to put sweets in which I have not seen here in the UK.
Make holes along the edge of the shapes appx 0.5 cm in. It is hard work for to make the holes and you will need a break between each shape. When all the holes are made you need to get started with the crochet hook. I have made 2 rounds of double crochet stitches around each shape.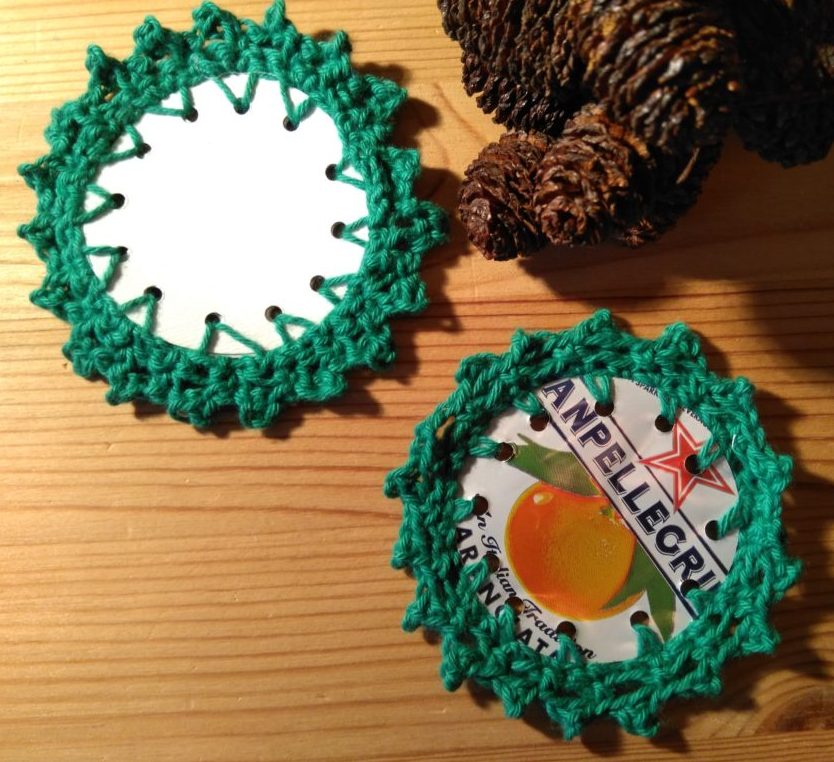 Around the green circles I decided to crochet a pointy edge instead of just double crochet. The pointy edge goes well with the circles but not with the other shapes which becomes too busy.
When I started the soda can Christmas decorations they were 'only' meant as decorations. However, as I got on with it I decided that they could actually also be used as 'to and from' cards. That is why some of the circles have got a piece of card on the back on which you can write.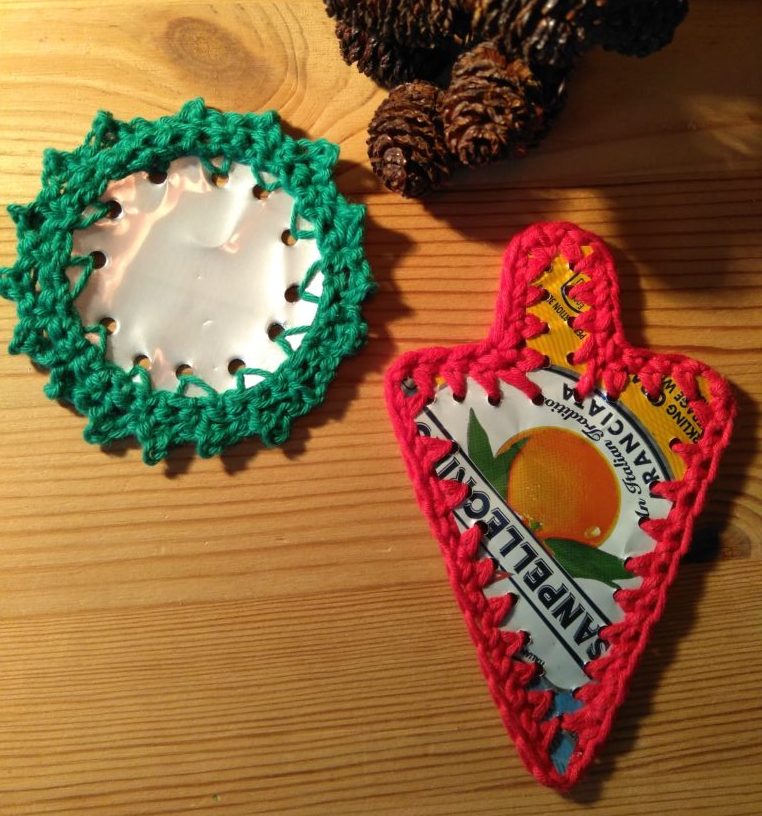 I like the upcycled soda can Christmas decorations and I could imagine that other shapes would work as well. A Christmas tree could be one very good option. Metal from upcycling of soda cans is a great material to work with and I can only recommend that you try. If anyone is interested in a DIY then please send me a comment. I should be able to make a DIY one of these days.