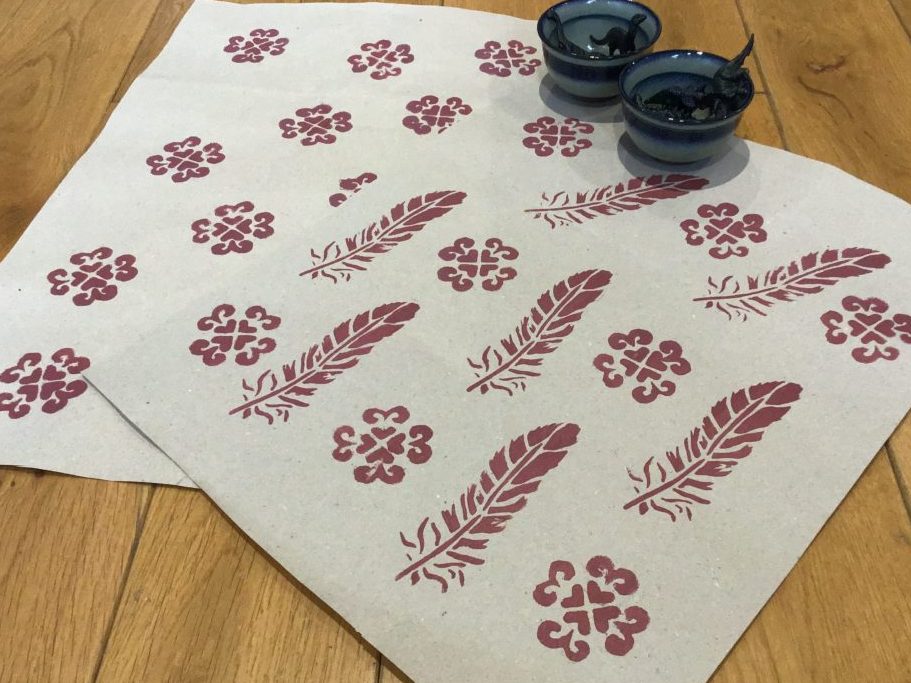 In our family we have a couple of birthday in January and I must admit that it can be difficult to start buying gifts again just after Christmas. I do, however, succeed most of the time – but then we get to the gift wrapping paper.
The nice paper gets torn off the gifts and ends up in the bin – a waste of resources. This is why I often make gift wrapping paper out of recycled materials – it does not feel as bad when the paper is thrown out.
A lot of our gifts are bought online. When you get the packets the boxes are often filled with long sheets of paper curled up to ensure that the gifts does not move around. This is an obvious material for creative gift wrapping paper, however, it does look a bit sad.
First of all the paper is all crunched up. To change this you can iron the paper, but remember to use baking paper between the paper and the iron.
The paper also need some kind of decoration and I like to use stencil painting. I have previously shown how to make you own stencils out of an old plastic file folder, and I have used the same stencils for the gift wrapping paper.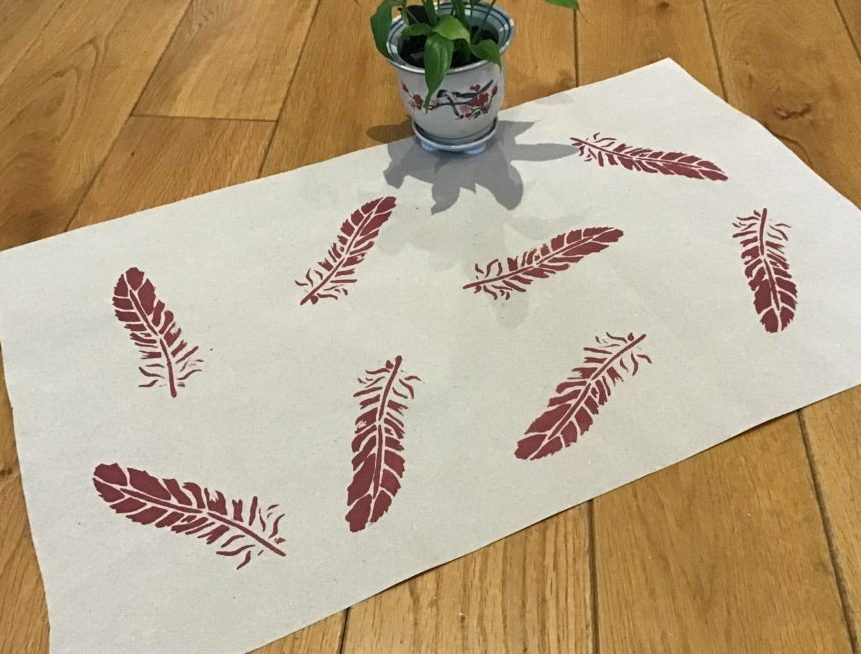 I'm using acrylic paint and a sponge roller to get the best result with stencil painting. You can make all different kinds of patterns on your paper – only your imagination is the limit. I quite like the version with the stripes and it can be varied endlessly.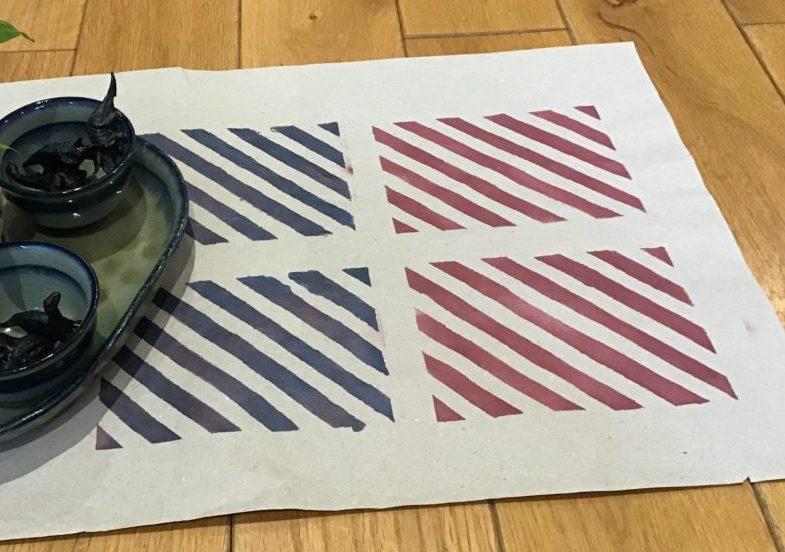 If you don't like stencil painting you can paint or draw on the paper instead. You don't have to be a gifted artist to get a good result. For the gifts on the picture below I have just painted some smiley faces and written a short message.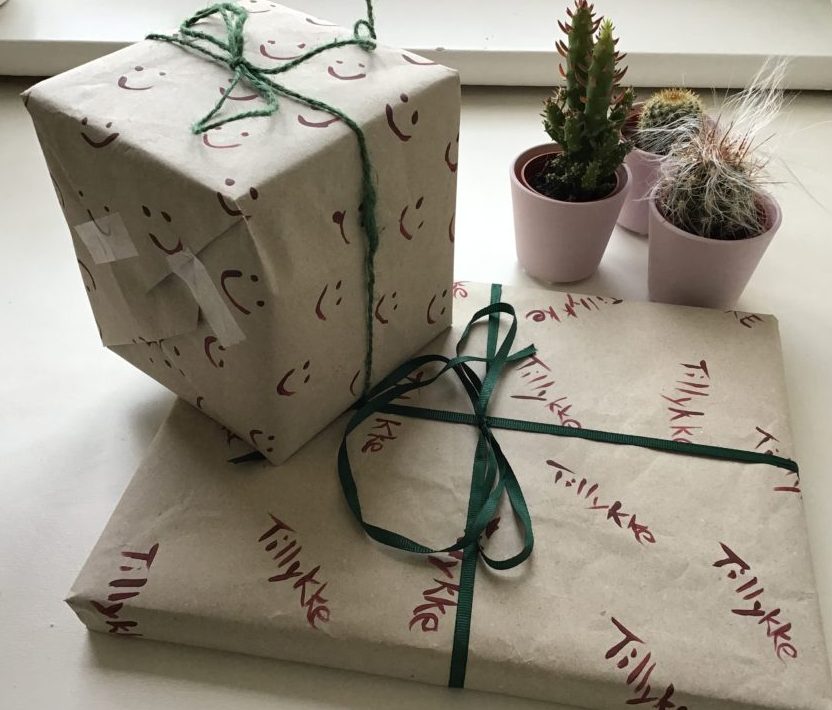 Other kinds of recycled paper can be used to make creative gift wrapping paper as well. In one of my posts from last year I'm showing how to make gift wrapping paper by painting on paper shopping bags. The paper bags works well, however, you need a lot of shopping to cover our need for wrapping paper. Therefore it is great to have different options.