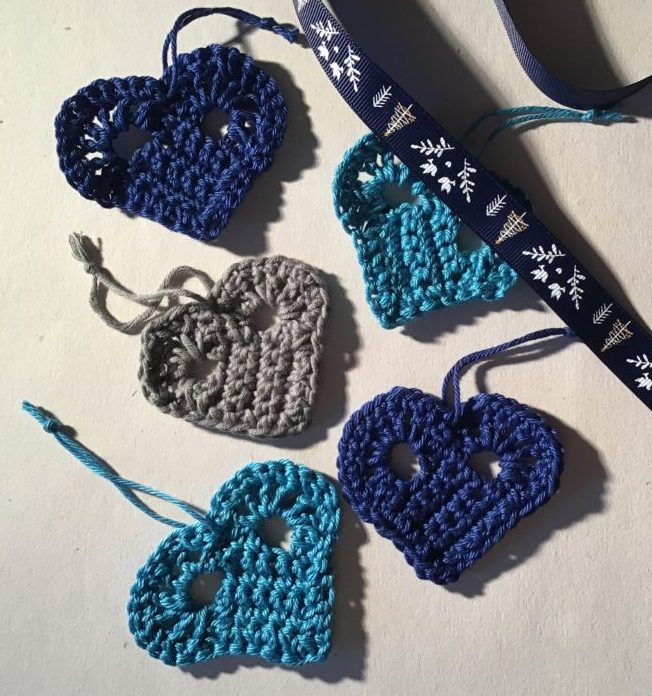 Hearts are unavoidable now that Christmas is rapidly approaching. I have been experimenting with crochet Christmas hearts and have now reached a pattern which I like. In spite of the blue colours I still think the hearts are very Christmassy. The Christmas hearts will look good on the tree but also as part of other decorations around in the house.
If you like these hearts you can find a DIY in the bottom of this posting.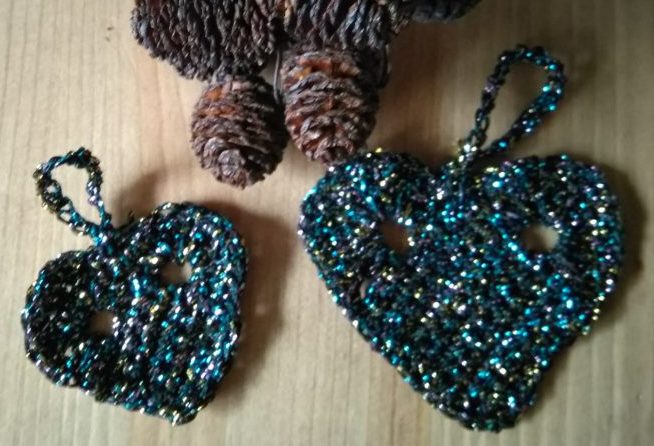 I also made another version of the crochet Christmas hearts where I used a black yarn with glitter effect. It is a bit more difficult to get the right heart shape with the glitter yarn, however, I do think it gives a nice Christmassy look. Unfortunately I was not able to take a good picture of the glittery hearts but I thought I would include them here anyway.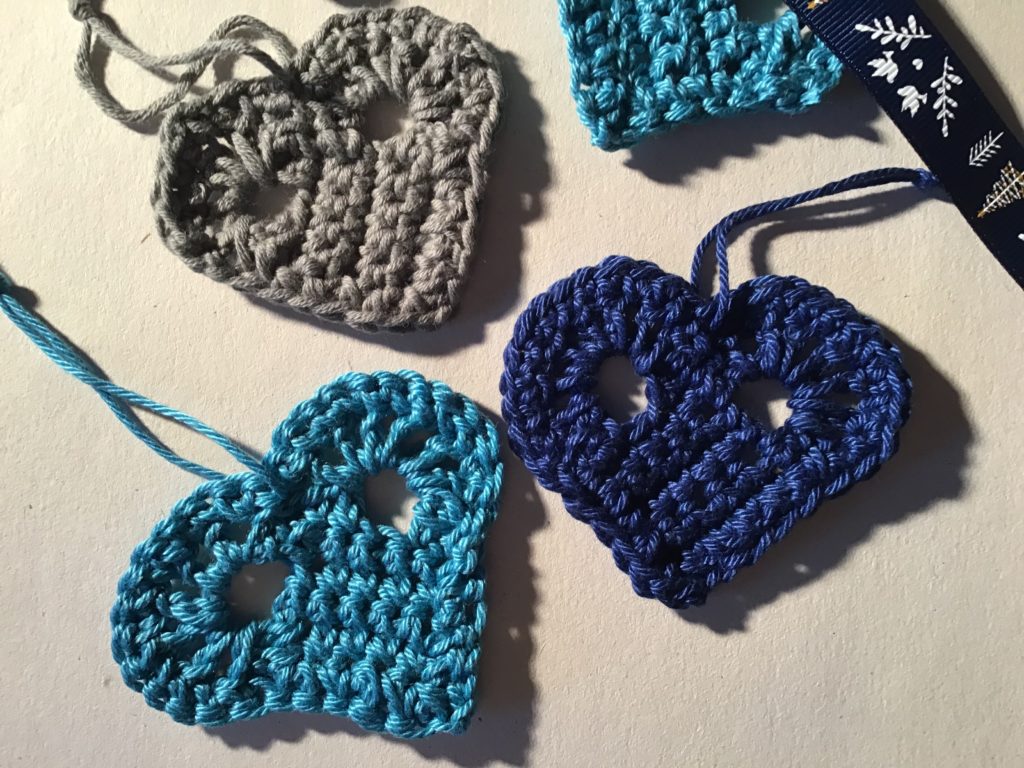 Christmas Hearts – DIY
Use a crochet hook no. 3.5
Make 6 ch
Skip 1 ch and crochet dc in the first 5 ch
Crochet another 4 rows of 5 dc where you turn with a ch
Crochet 2 dc, 4 ch (skip one dc), 2 dc
Make a sl st in the corner of the square
Repeat point 4 along the next side of the square
Turn the heart and make 1 tr in the first chain of 4 ch
Make 1 ch followed by 6 tr each followed by 1 ch in the same chain of ch's
Make a sl st in the corner of the square and make another 7 tr (each followed by a ch) in the other chain of 4 ch
Finally make dc's all around the heart with 2 ch at the bottom corner.