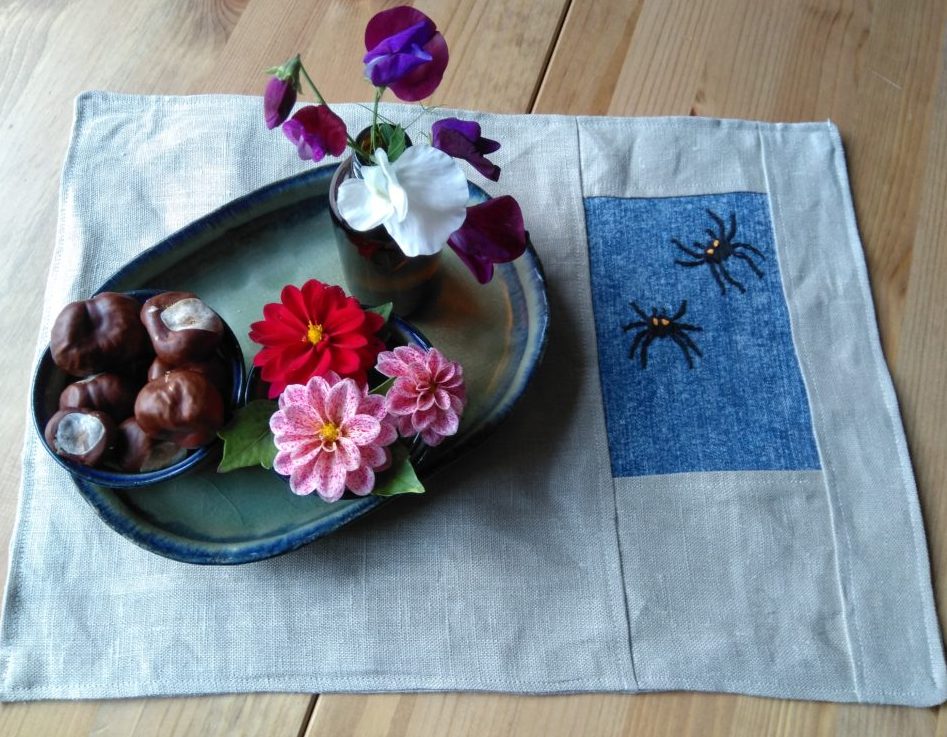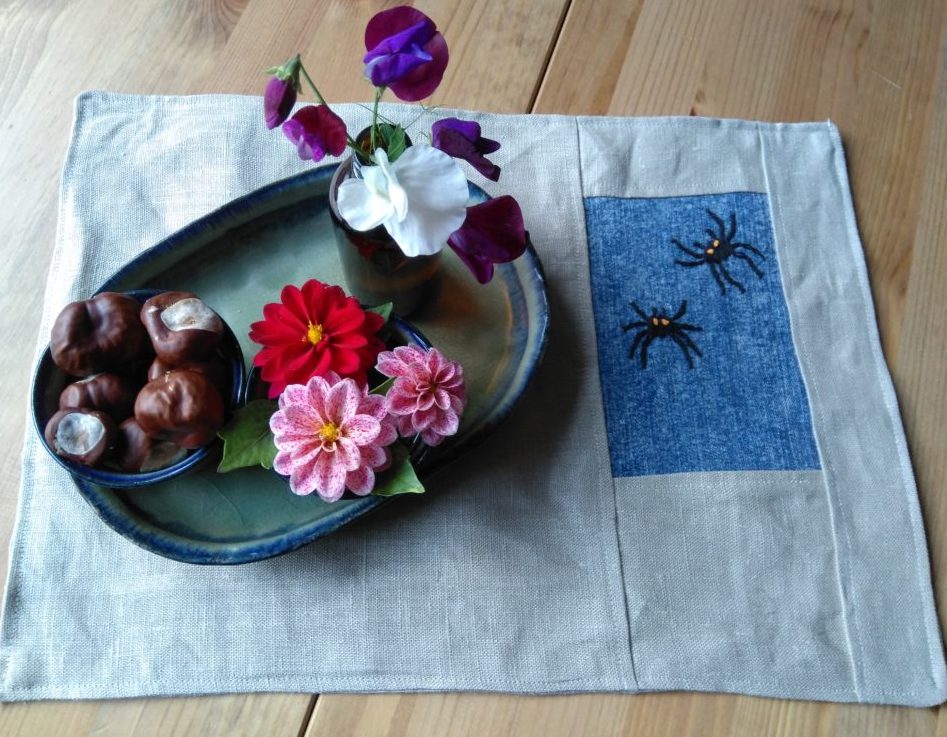 I have finally got my new sewing machine and the first ting I have made with it is Halloween placemats.
It is incredible how much sewing machines have evolved over the past 25 years since I last bought a machine. In spite of all the things I have to get used to it has become a lot easier to sew. Needless to say that I'm quite pleased with my new machine.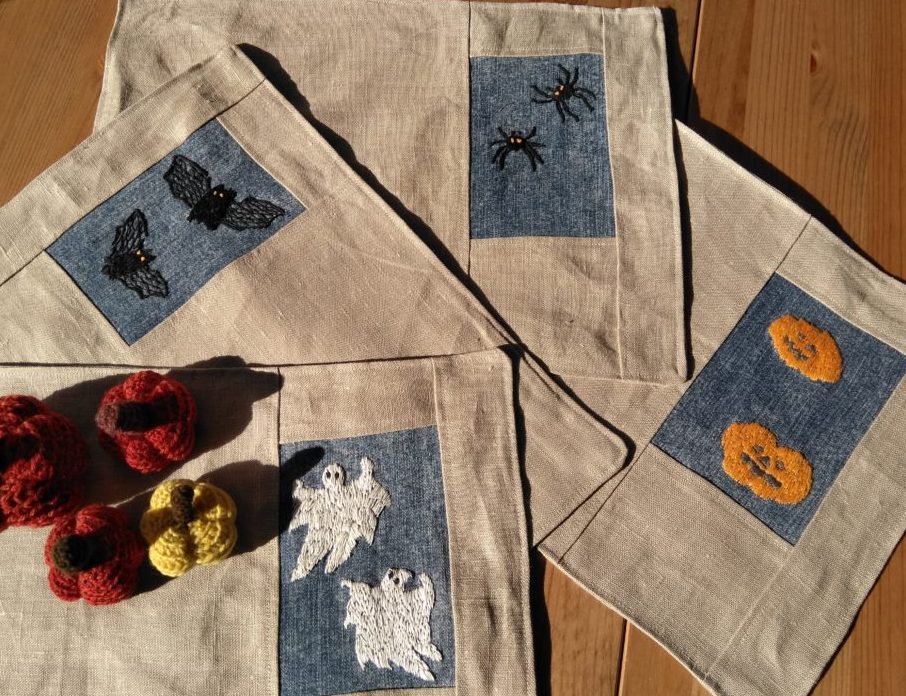 I showed the Halloween embroideries a couple of weeks ago here on the blog. The motifs are made with different types of stitches based of some rough sketches on the back of fabric from worn out jeans.
The placemats are sewn out of linen with finished dimensions of 30 x 42 cm. The backside of the placemats is also linen but without any seams.
The linen makes the placemats a bit difficult to iron smooth, however, I do like that look of it.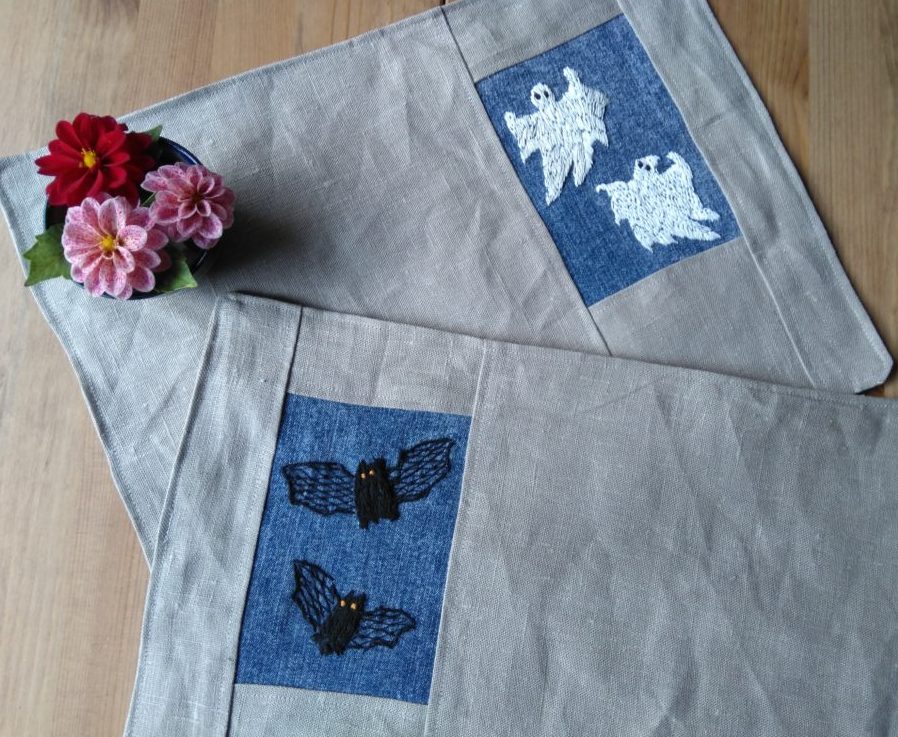 These placemats are finished just in time for this years Halloween celebration. The kids has just broken up for half-term which means it's time for pumpkin lanterns and other creative autumn projects.
My next project is to discover all the secrets which my new sewing machine has to offer.