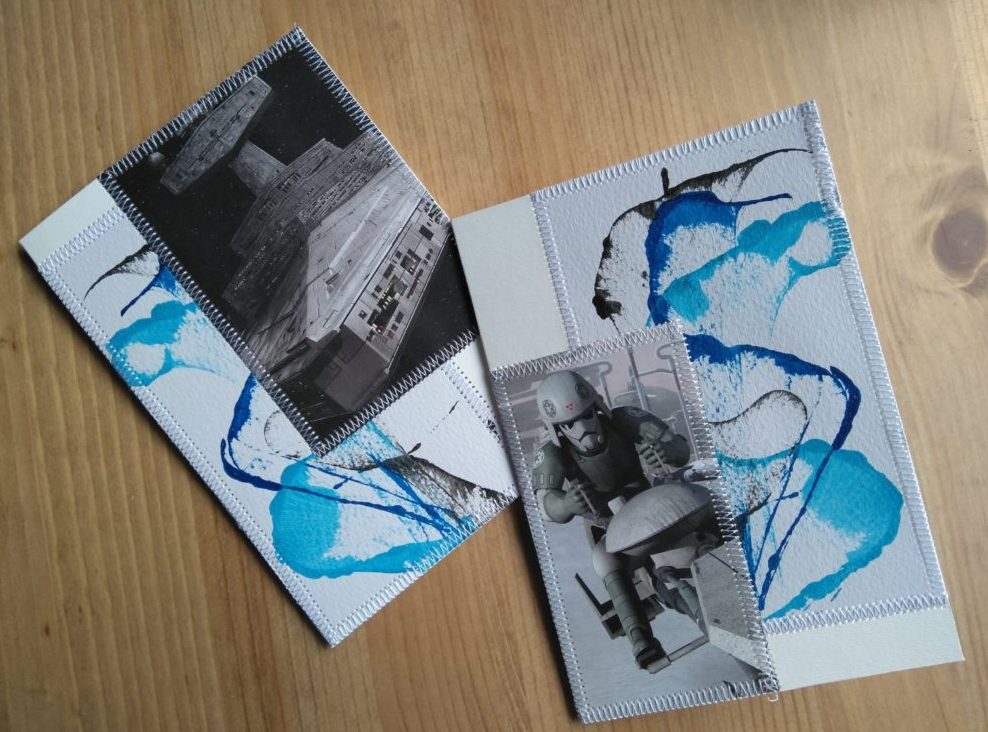 Our youngest son was invited for a couple of birthday parties last weekend which means that I have been making birthday cards. Luckily I had a couple of Star Wars motifs left over from when I made cards last time. The Star Wars pictures are cut out of an old activity book which the boys have grown out of. I like the way the book has got a second life.
The cards are A6 size made out of white card and the decorations are sewn on with the machine.
In addition to the Star Wars motifs the cards are decorated with a bit of acrylic paint in blue colours. I did not use a paintbrush but a sewing thread to paint the patterns. The thread is dipped in the paint and placed between two pieces of paper (I used card). Pull the thread out while you hold the paper together. This gives a nice fan shaped motif. If you repeat the process with other colours it becomes quite interesting. I think the fan shaped paintings work quite well as a background for the Star Wars cards. The combination of different blue colours are one of my favorites and it appears in a lot of the different things I make.