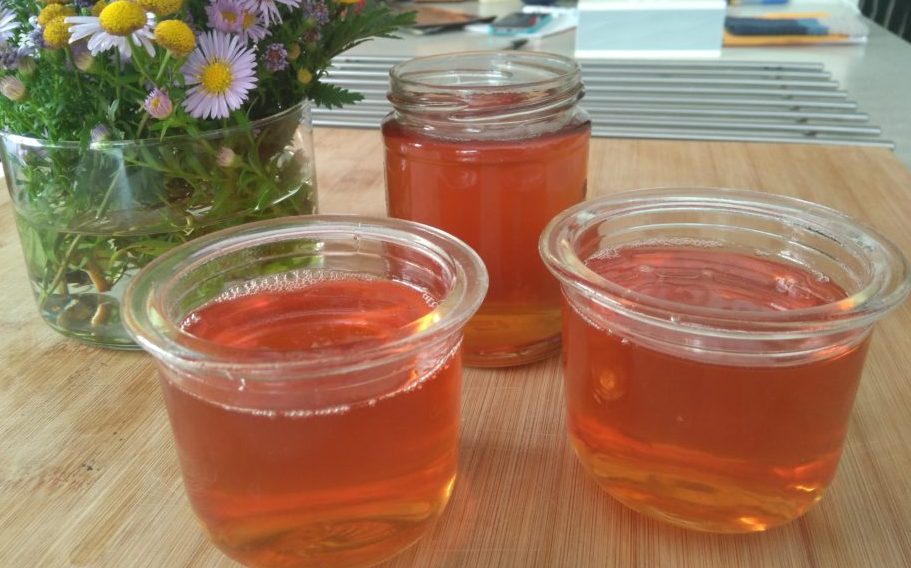 Last week offered a couple of days with warm autumn weather. We took advantage of those days and went for a walk to pick wild apples. Unfortunately others had been there before us so we did not get many apples – however, that did not matter as the apples were just an excuse for a nice walk along the water.
The wild apples we did get have been made into jelly with a hint of rosemary. It is a great jelly which goes very well with ex. cheese and the colour is fantastic.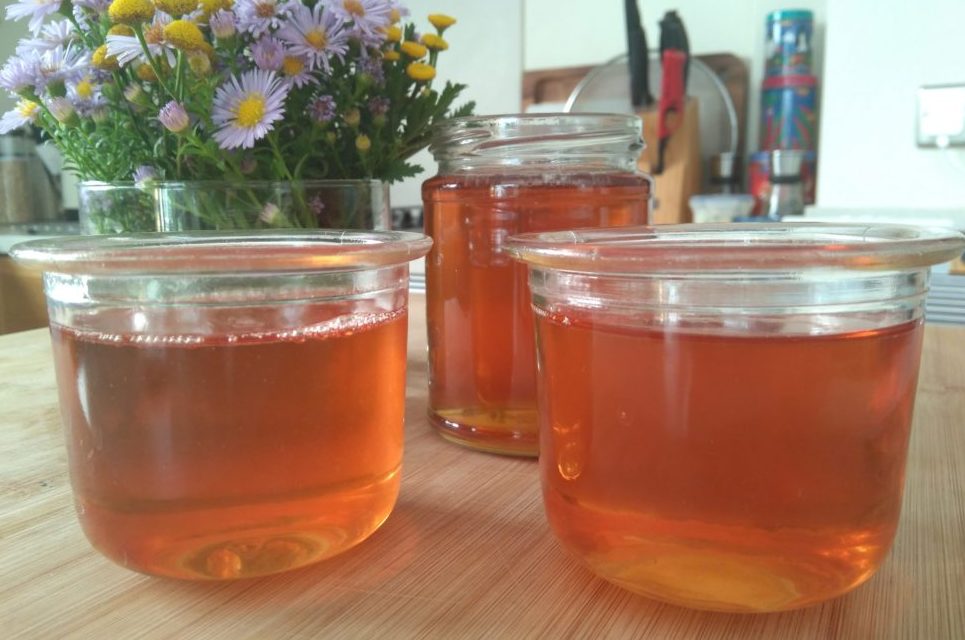 Recipe for apple jelly with rosemary
Wild apples
For 0.5 l of juice:
400 g sucker
1 tbsp of apple cider vinegar
1 stick of fresh rosemary
Wash the apples, cut them in pieces and put them in a big pot. Don't remove the core just put everything in the pot. Add water, appx 3/4 l per kilo apple. Bring the water to a boil and let it simmer for appx 30 min or until the apples are very soft.
Transfer the content of the pot to a jelly bag (hanging above a large bowl) and leave it dripping overnight.
Next day measure the juice (don't try to get extra juice out of the bag this will make the jelly cloudy). Put the juice in a pot with the sucker, vinegar and rosemary. Bring the juice to a boil and let it simmer for at least 30 min. The juice should be very thick otherwise boil it a bit more. Remove the rosemary and fill the jelly into sterilized glasses.