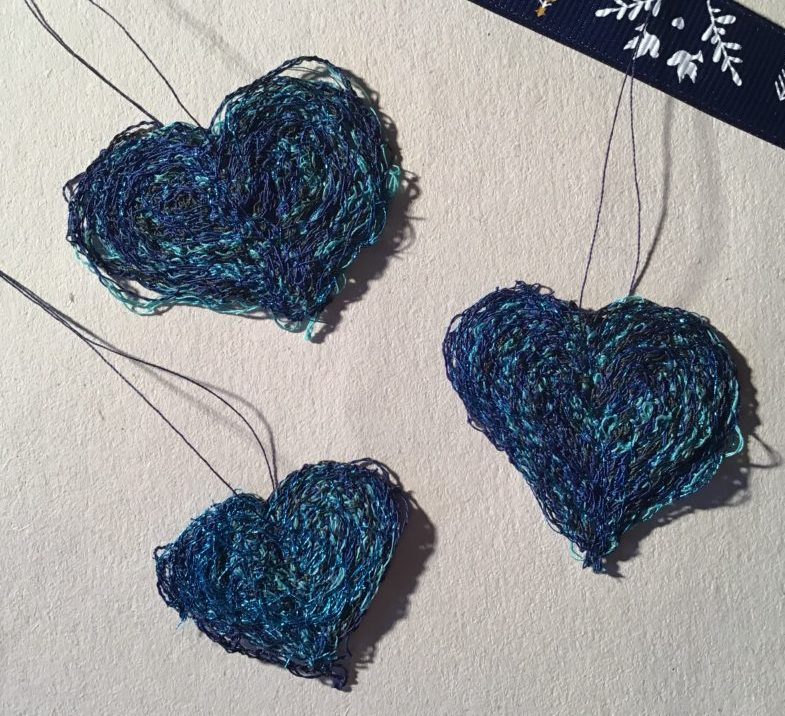 A merry Christmas to all of you – I hope to see you again in the new year.
The Christmas wishes comes with a couple of hearts which I have sewn on water dissolvable fabric. It is the first time I have used the dissolvable fabric – but definitely not the last. When you dissolve the fabric you can adjust how stiff the hearts become. My blue hearts are quite stiff which means that they can be hung on the Christmas tree.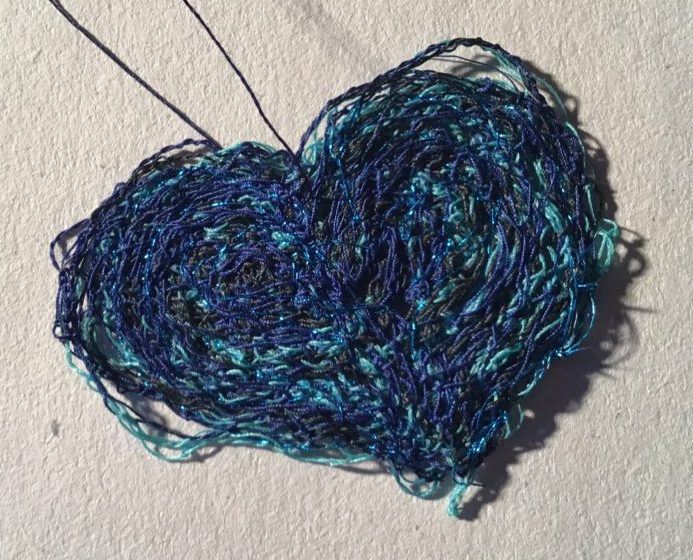 I hope to welcome you all back next year to a lot of new and exciting creative projects.