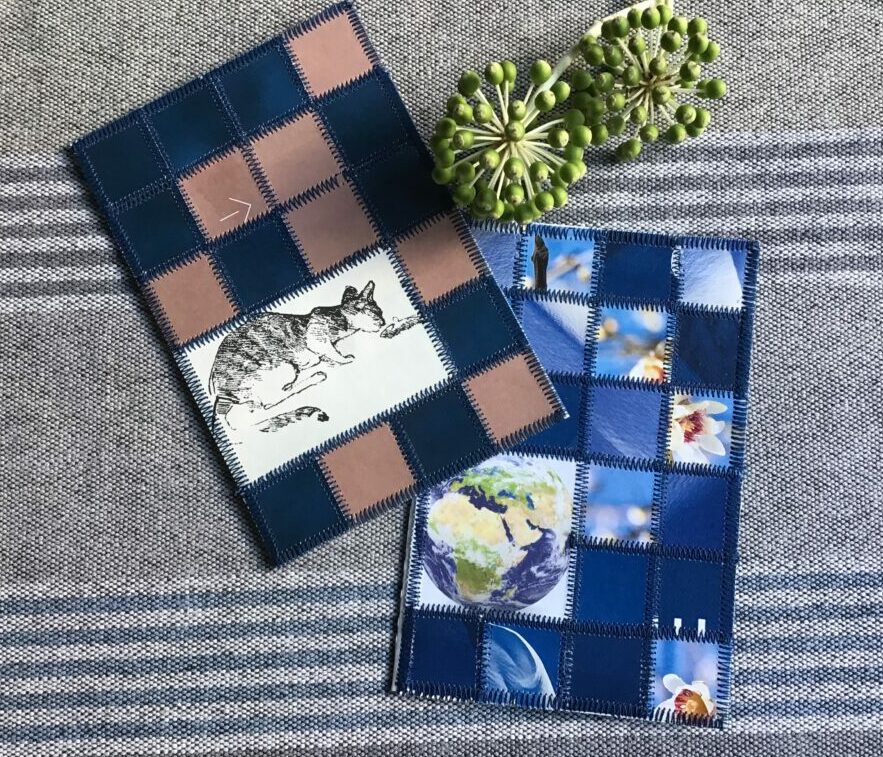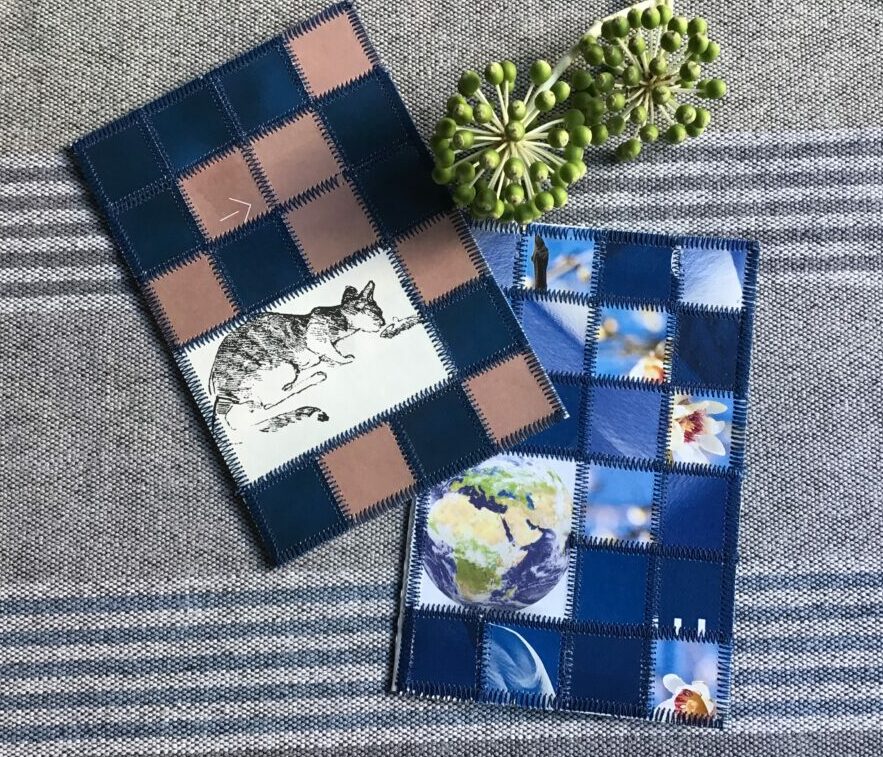 I'm very fond of paper – in a variety of colours, patterns and textures. This passion means that when I come across different types of papers I have to save them. The paper could be an envelope, a clipping from a magazine, a drawing from an old book or something completely different. All the different types of paper is stored in a box. It is always very inspirational to go through the box, and the cards I'm showing today is the result of such a 'look in the box'.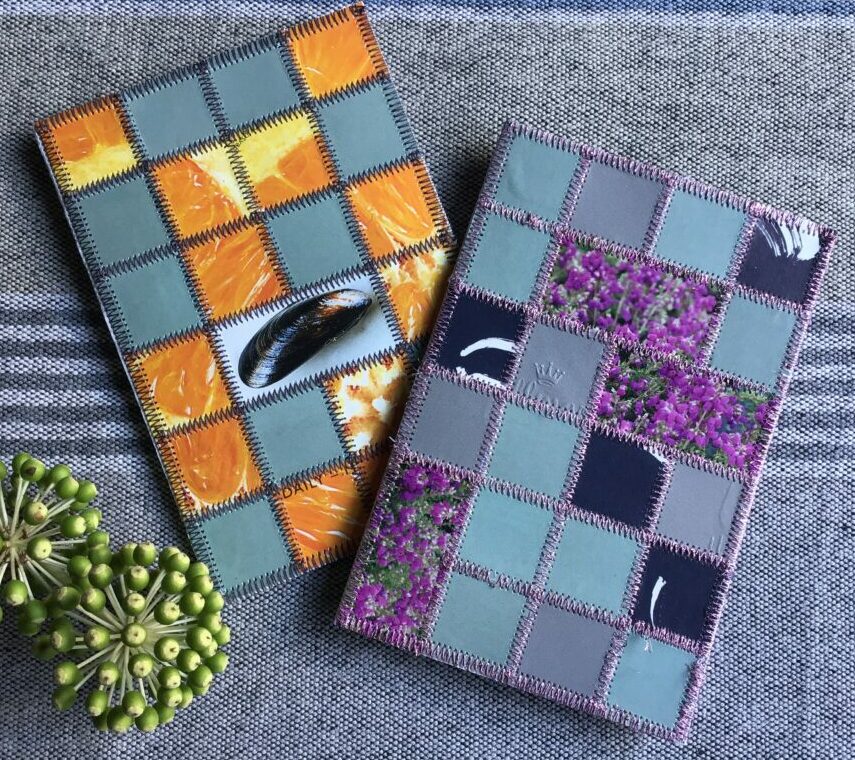 Patchwork is normally something made out of fabric cuttings, but why not try with paper instead? These cards are made by sewing 2.5 x 2.5 cm squares together on the machine – very simple. I have sewn a couple of 'pictures' into the patchwork ex. a clam or some heather as on the picture above.
The thread which the squares is sewn together with can be varied to make contrasts. On the heather card I have used a metallic pink thread which goes well with the purple heather.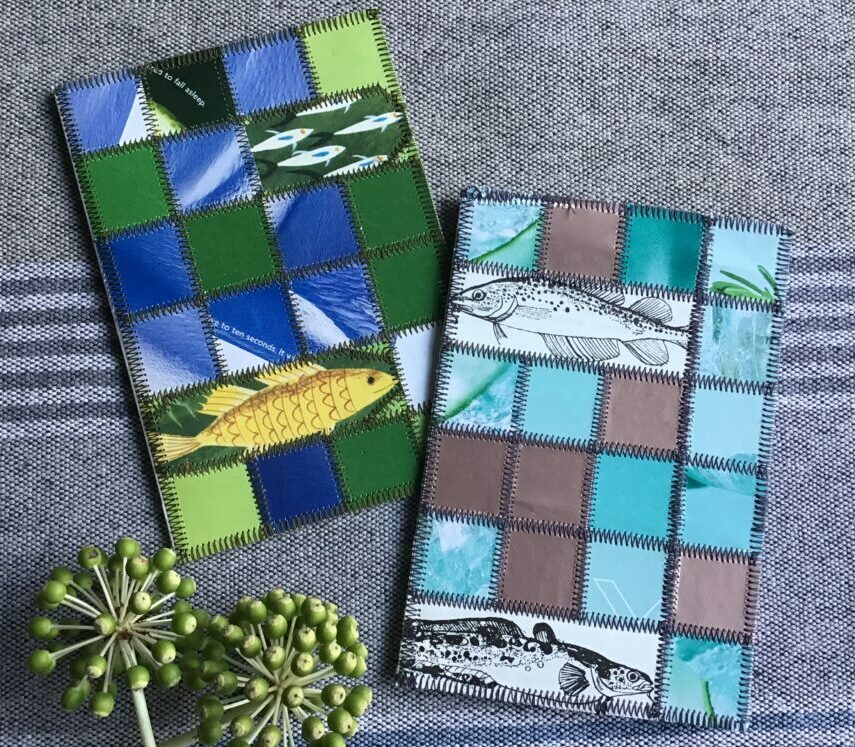 The paper patchwork cards are almost entirely made out of recycled materials. The squares and the pictures are clippings from old magazines and books. The cards, onto which the patchwork is sewn, are cut out of cardboard from different kinds of packing materials. In the end it is only the sewing thread which is not a recycled material.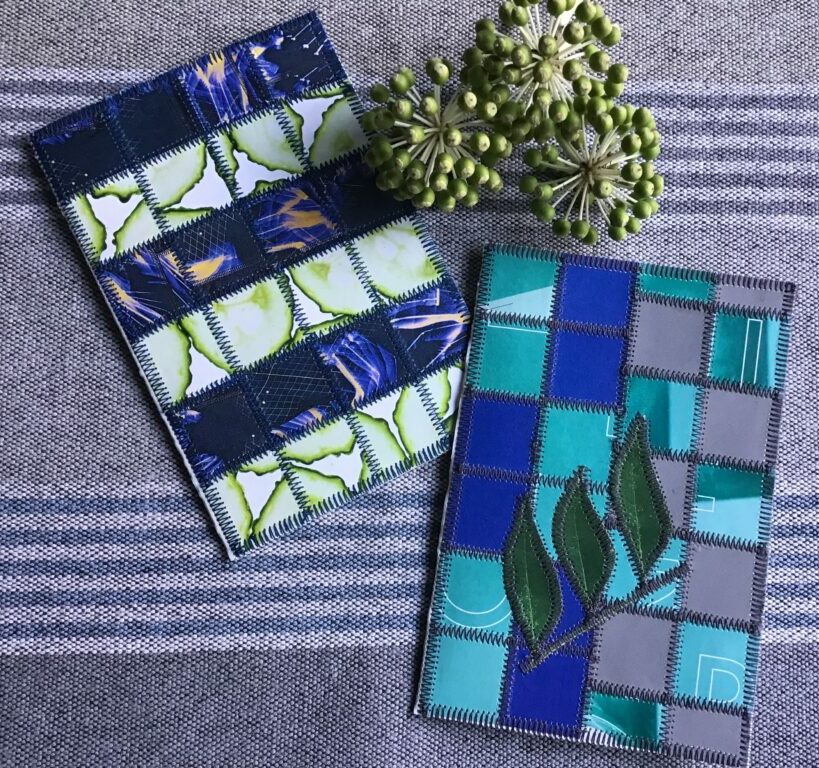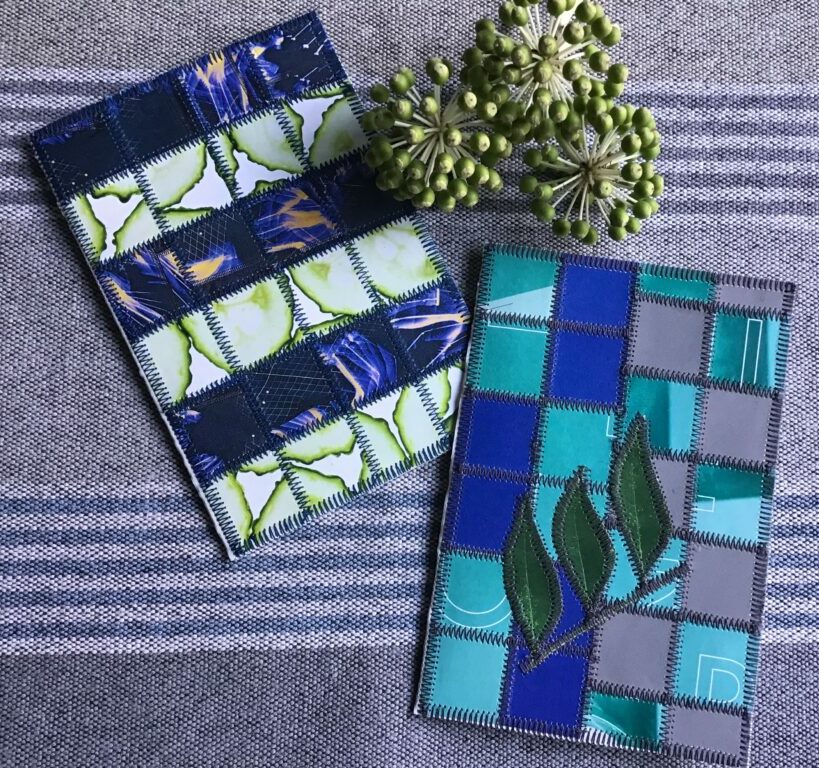 Making cards with paper patchwork is a play with colours and can get many different 'expressions'. I'm very fund of the card with the cucumber slices which I find fascinating.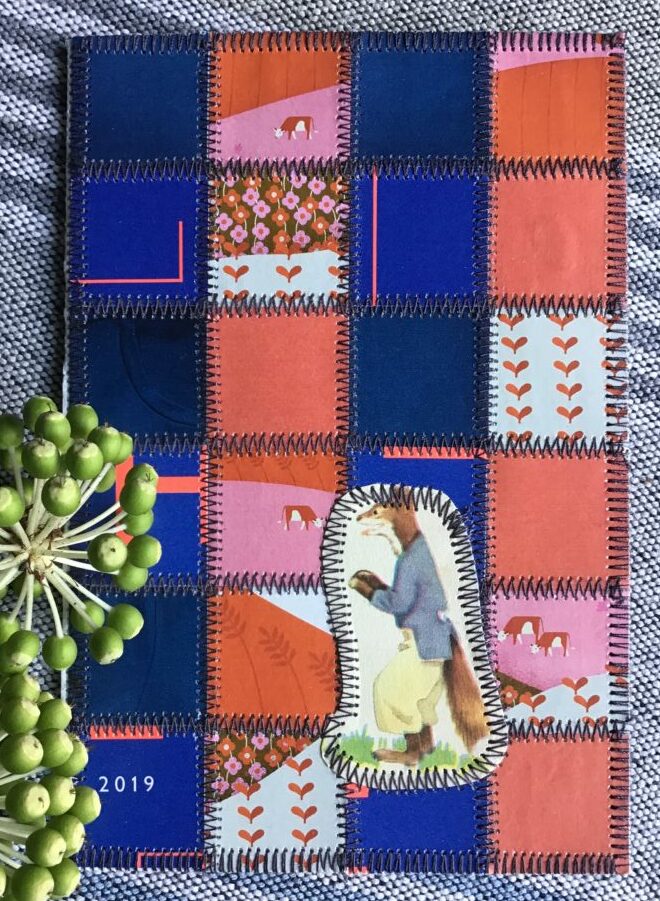 The patchwork is sewn onto a piece of paper before the final result is fitted onto the card. By doing this all the seams from the small squares are hidden on the finished card. All the cards are double cards and the size is 10 x 15 cm.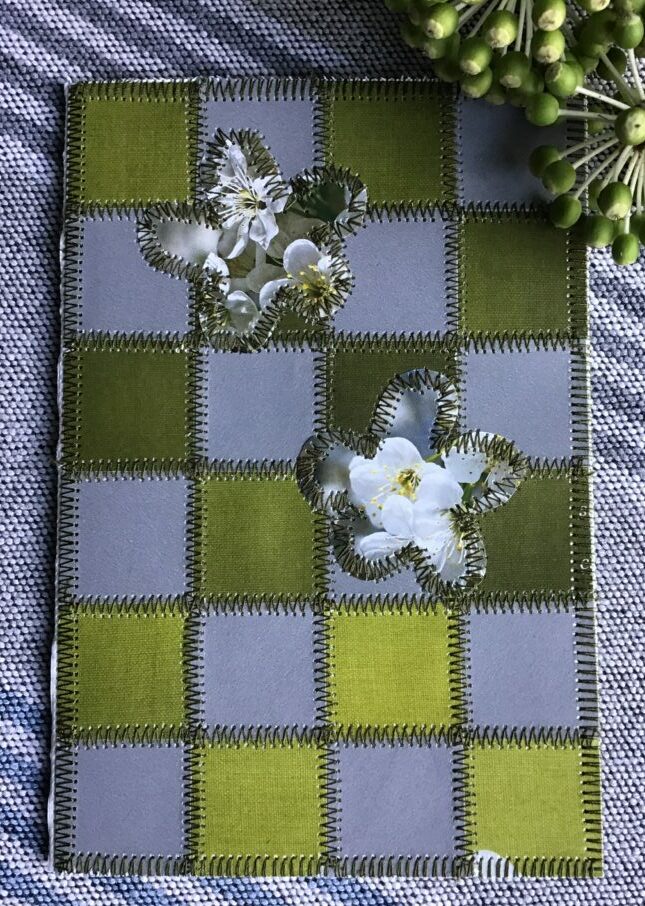 Instead of sewing the drawings or the picture into the patchwork you can sew them on top instead. This card has got a few flowers sewn onto the paper patchwork. The flowers are cut out of a picture of a flowering tree.
It is easy to get addicted to making paper patchwork cards as it is a lot of fun. I therefore ended up making a lot more card then what I need myself and therefore the cards in this post will be added to the shop if you are interested.