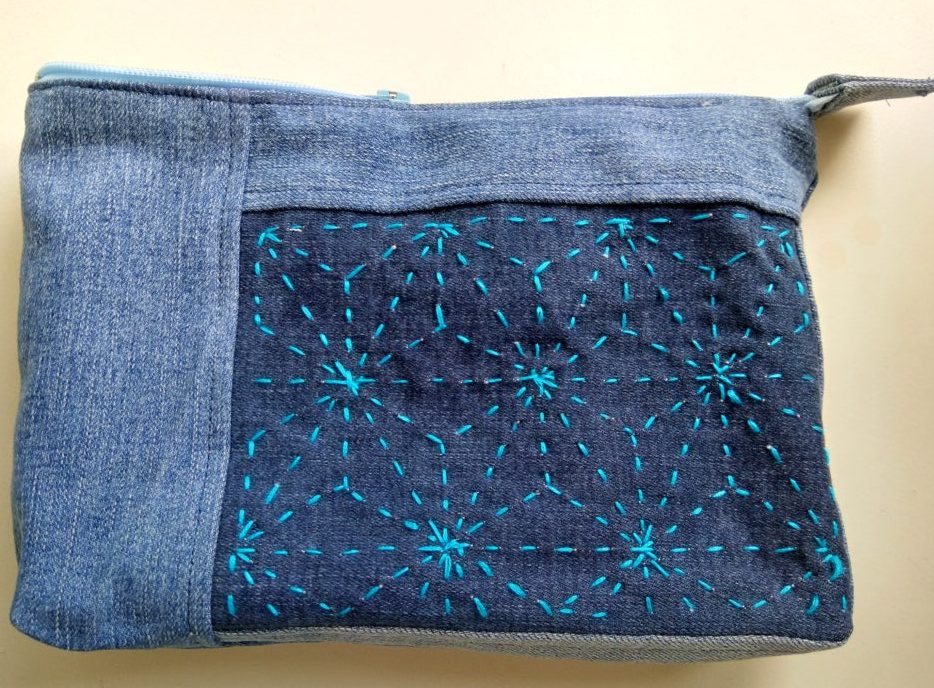 Sashiko embroidery is beautiful and has a very simple expression. I have been experimenting with different patterns embroided on fabric from old worn out jeans. I find the combination of the dark jeans fabric and the simple embroidery very appealing.
Before I start the embroidering I draw the pattern up on the back of the fabric. I have to confess that for the embroidery above I had to make several drawings before everything fell into place. Sashiko embroidery is sewn 'forward' and is actually not difficult as long as you make all the stitches the same length.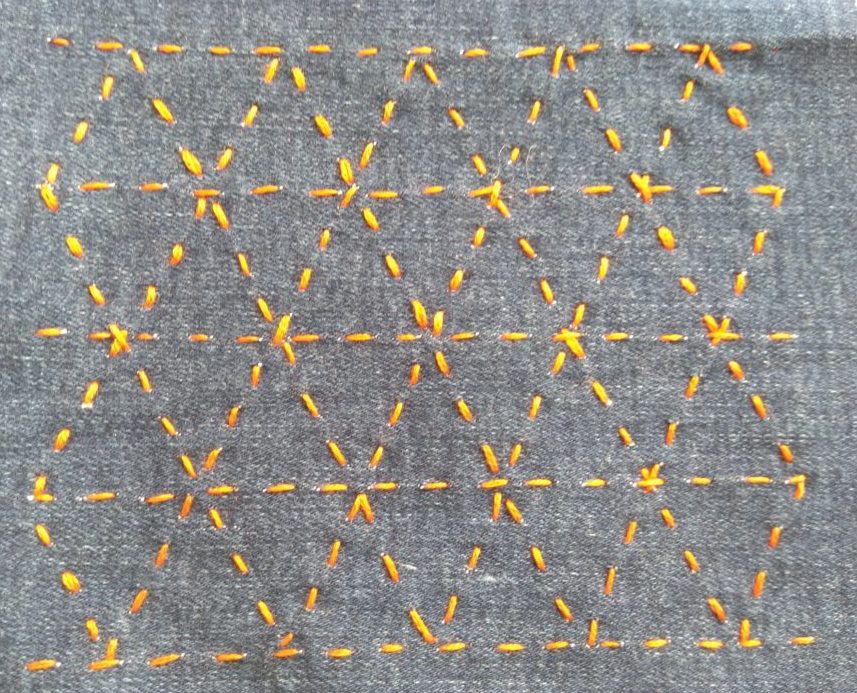 The orange coloured pattern above is a lot simpler to draw then the turquoise. If you are a beginner it is probably best to start with the simple pattern.
I have made another couple of Sashiko embroideries on jeans fabric. The idea is that they will all be made into small toilet bags. I managed to make one bag before my sewing machine unfortunately died and therefore the rest will have to wait a little while.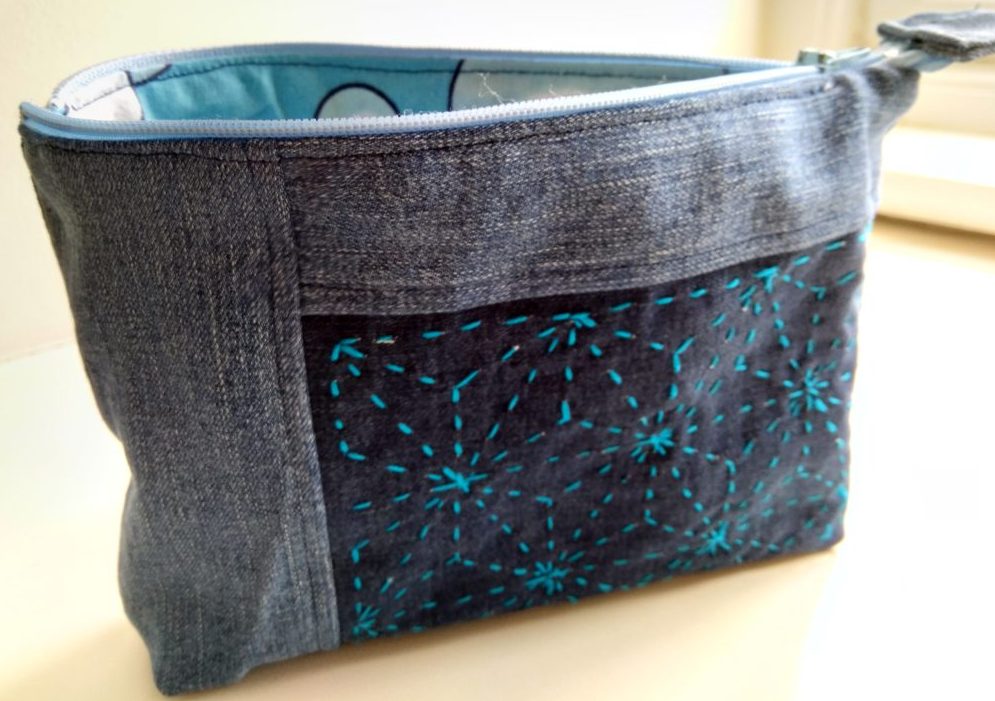 The toilet bag is sewn with fabric  from a lighter pair of old jeans to give contrast to the dark ones. The lining is made out of fabric from a warn out duvet cover with the same turquoise colour as the embroidery thread.
I'm looking forward to get my new sewing machine so that I can finish the rest of the toilet bags. Until then I will have to do with only the one I managed to finish.