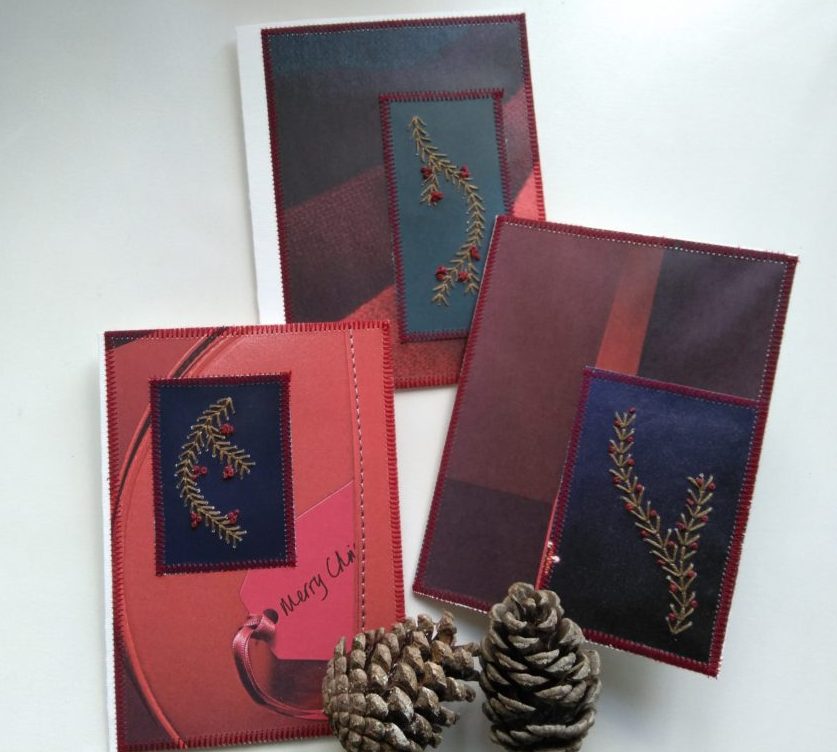 Christmas is a wonderful occasion to write 'old fashioned' letters to friends and relatives. A lot of Christmas cards are needed in December so it is just a question of getting started. The cards which I will show you today are embroided Christmas cards with different fir twigs. All the motifs are embroided with green yarn and with red french knots which illustrates berries.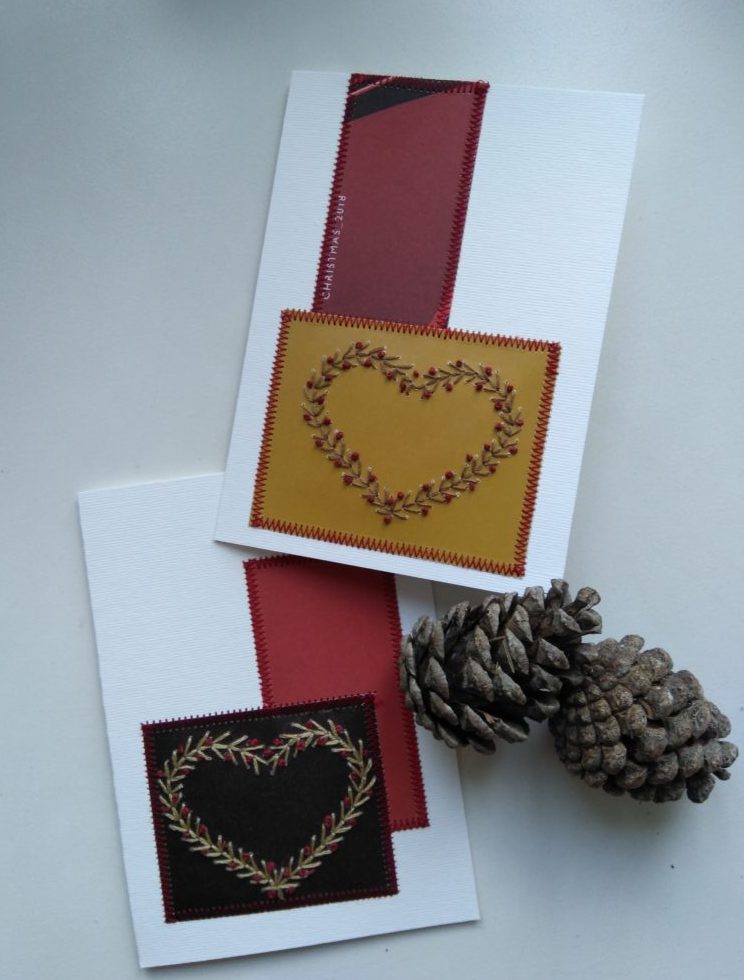 The embroideries are mainly freehand embroidery, however, the hearts and circles were drawn on the back of the paper before I started. The paper I embroided on is cut out of different magazines and junk mail. This means that all the paper pieces have different nuances and colour play. The paper used to decorate the cards with is also cut out of magazines. All the pieces are in the end sewn onto the A6 cards with the sewing machine.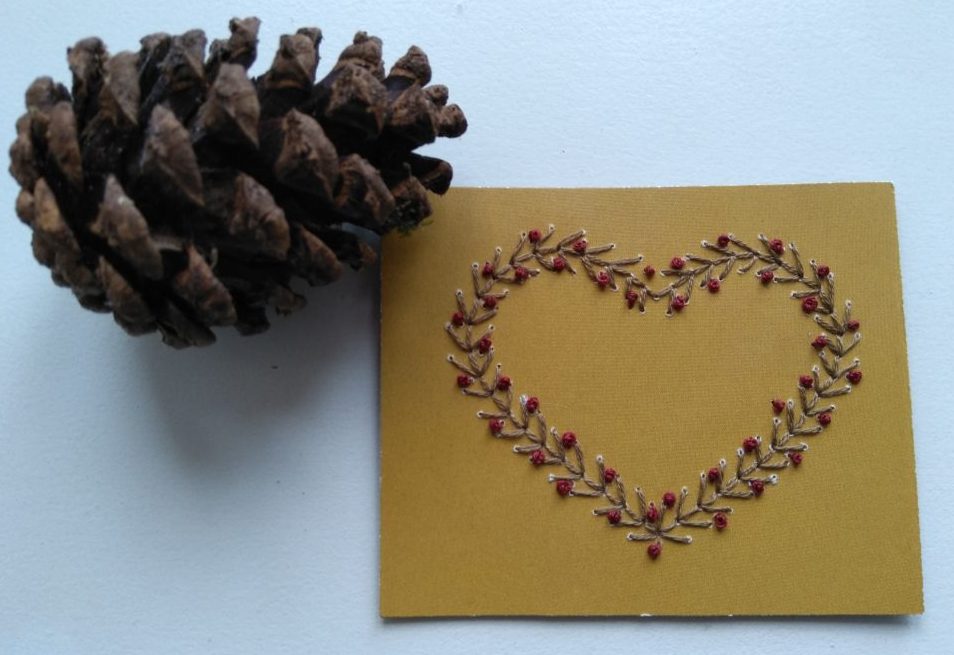 When you do embroidery on paper it is a good idea to reinforce the paper with tape on the back. Even when the paper has been reinforced you have to be careful not to place the stitches to close as it will tear the paper. In the same way it is a good idea to use a small needle when you do embroidery on paper.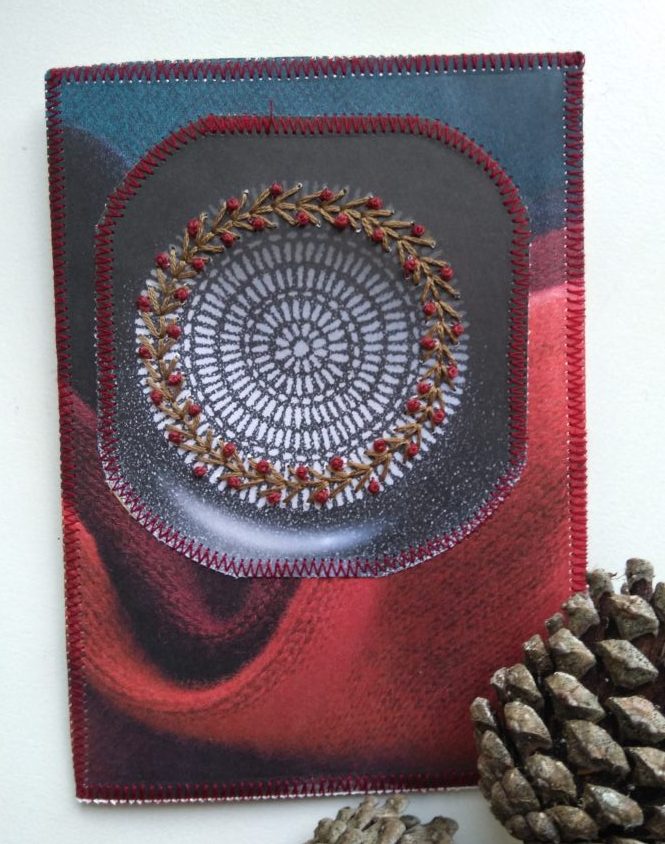 The cut outs from the magazines can be used in many different ways. The fir circle on the picture above is embroided on top of a picture of a plate and it has been sewn on a woolen sweater. There is so many different combinations you can make this way.
I made 8 different cards with embroided fir and have now started making some different cards. The fir Christmas cards will be put in the shop if you want to get started on your Christmas cards (unfortunately the shop is not in English yet).