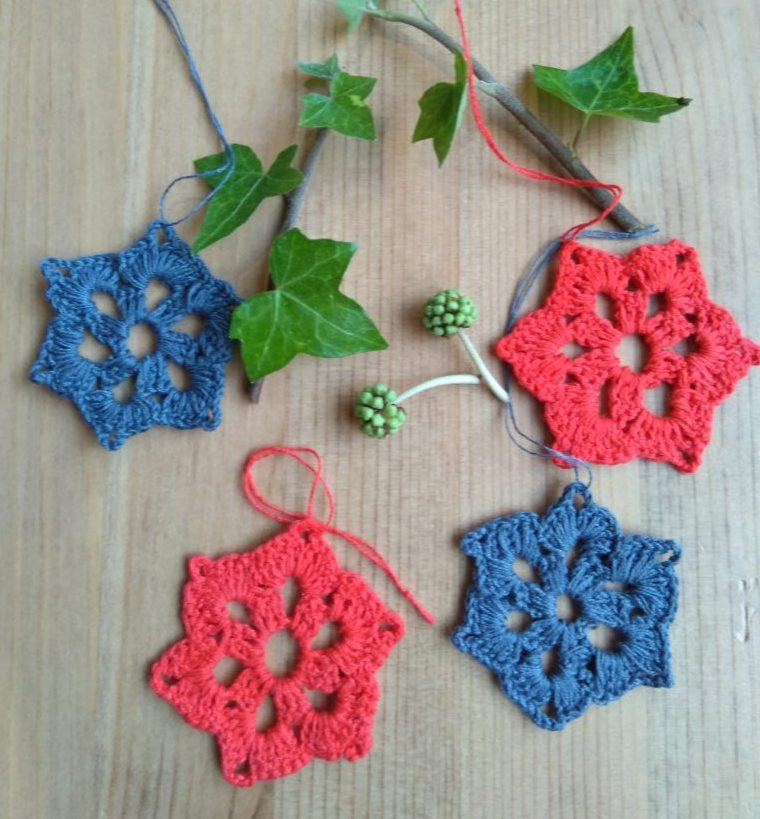 Now I can't wait any longer, I simply have to write the first Christmas post of the year. I have for a while had some very thin cotton yarn in my yarn basket and the colours are perfect for Christmas decorations. A couple of weeks ago I started experimenting with crocheting these stars with the thin yarn. I have now reached a result which I'm please with and therefore I going to share it with you.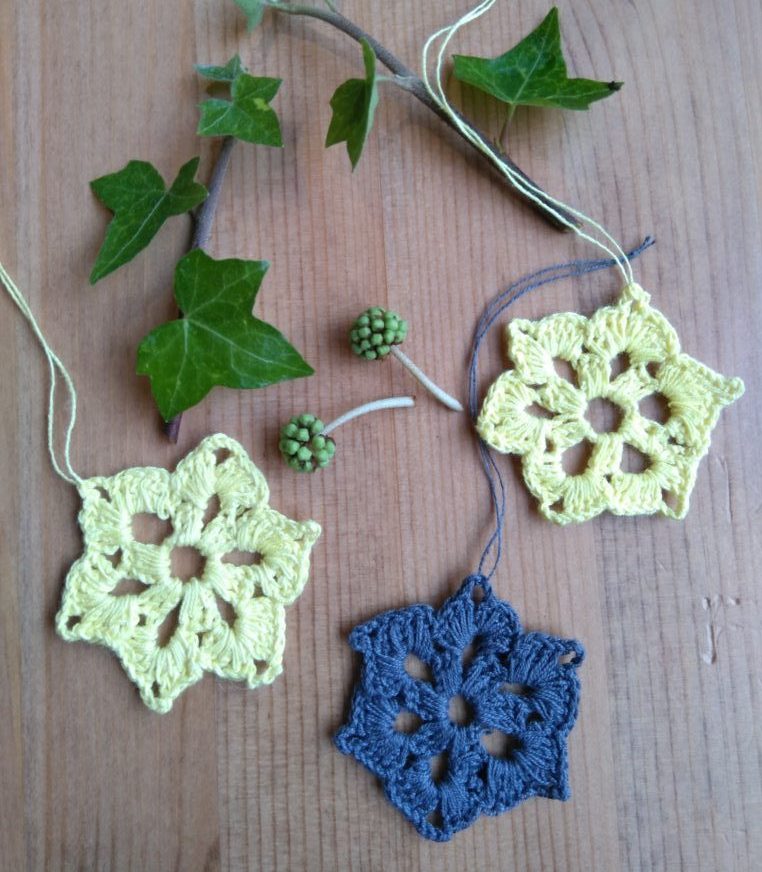 The stars are made with a, for me, very thin crochet hook, no. 1.5. At the same time the yarn has been used as a double thread as it was too thin even for the small hook. This means that you have to focus all the time while making them to ensure that both threads are in the right place all the time.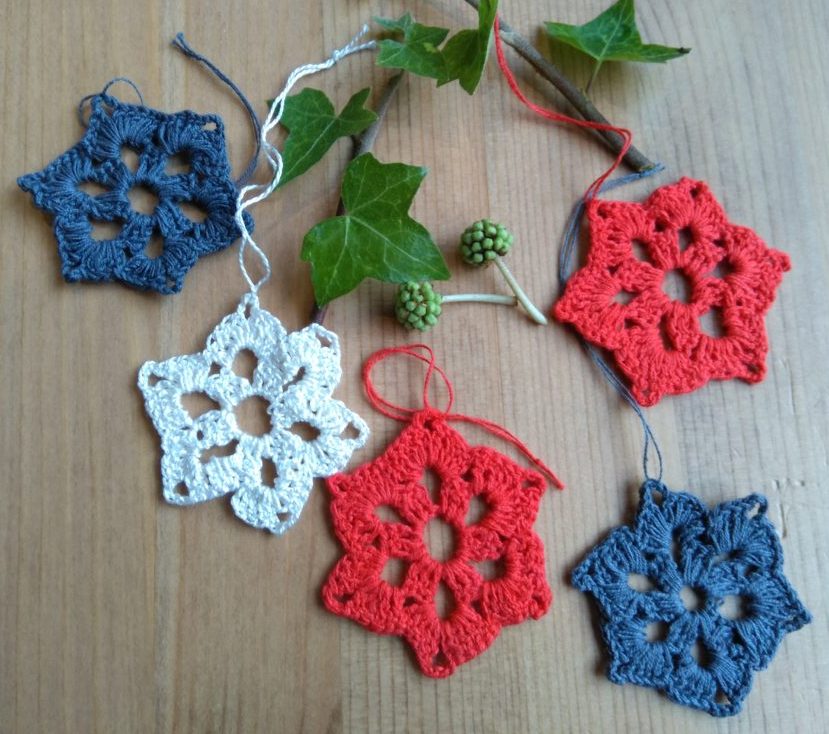 The white stars are made with a slightly thicker thread and therefore a single thread has been used. The white yarn has a 'mother of pearl' colour which goes well with Christmas, but unfortunately there was only enough yarn for two white stars.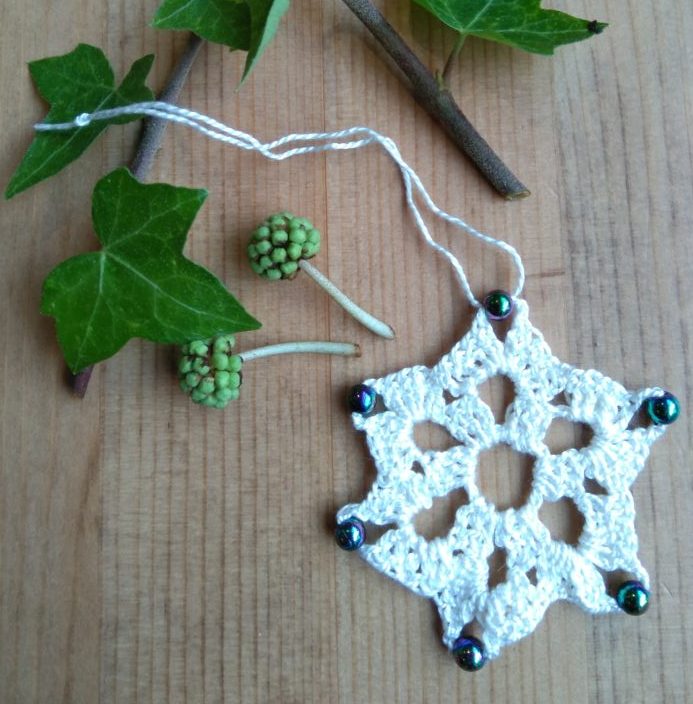 This way of making stars can also include a bead in the corners if you want a more festive look. So far I have only used the beads with the white yarn, however, it has to be tried with the coloured stars as well.
I will be making a DIY for the stars in the near future and share it here on the blog. The stars will be put in the shop today if you want to buy some of them. Unfortunately I have not yet had time to translate the shop to English, so far it only appears in Danish. I hope this will change in the near future.