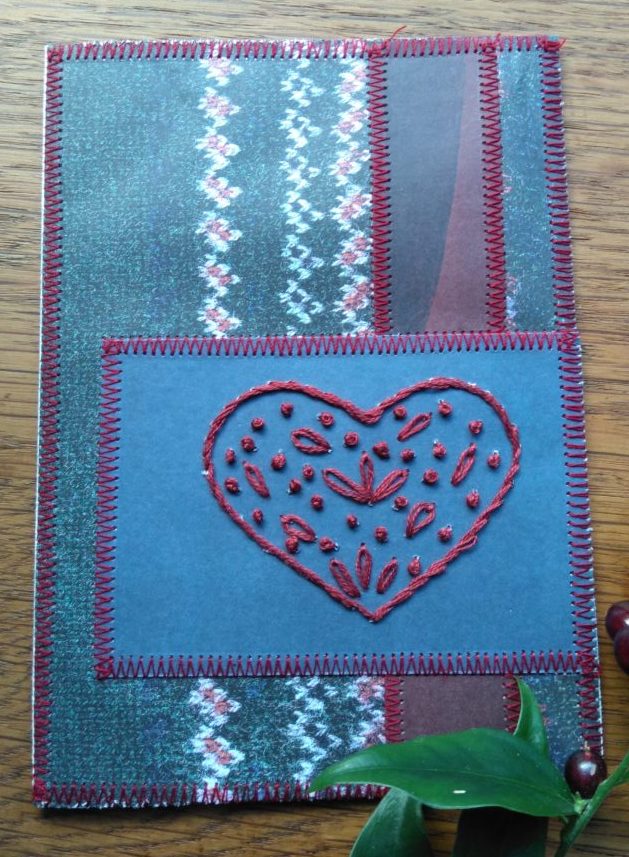 The blog will  this week will be dominated by recycled Christmas cards made as shown here. Today's Christmas cards are kept in red nuances with embroidery in matching colours. The embroideries are made on magazine cut-outs which I have tried to keep in dusty colours.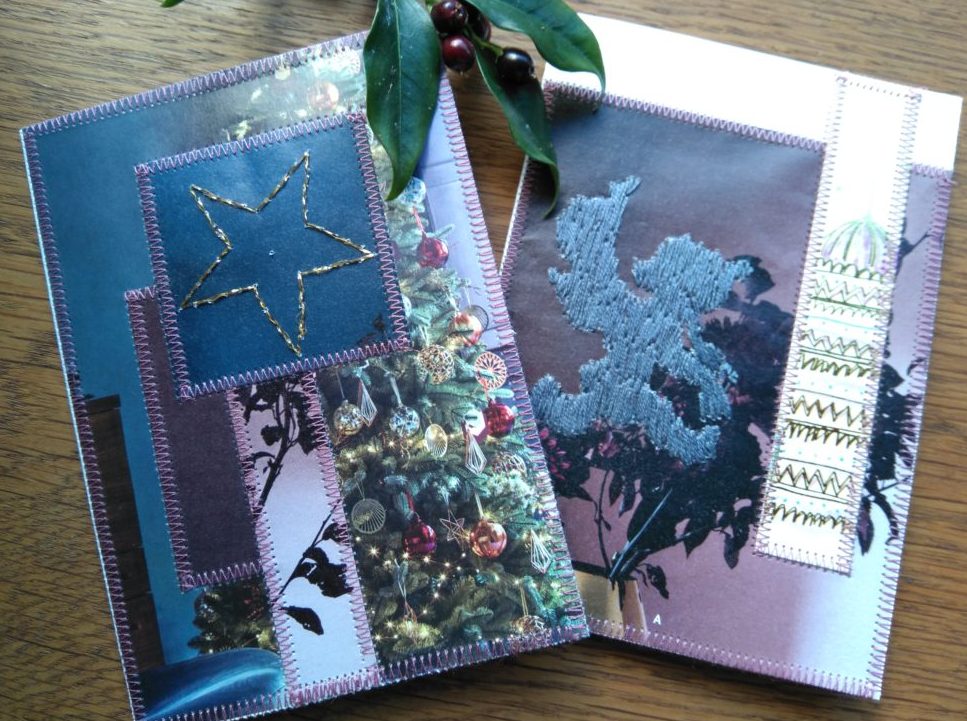 The star on the card above is sewn with a very thin gold thread which is actually difficult to use. The simple star however, goes very well with the busy Christmas tree which is used as background. The grey angle is made with satin stitches on a cut out from an advert. It is difficult to make satin stitches on paper, even when it has been re-inforced with tape on the back. I have offset the stitches to avoid making big holes in the paper. The offsets make the edges very uneven and gives it a raw look which I like.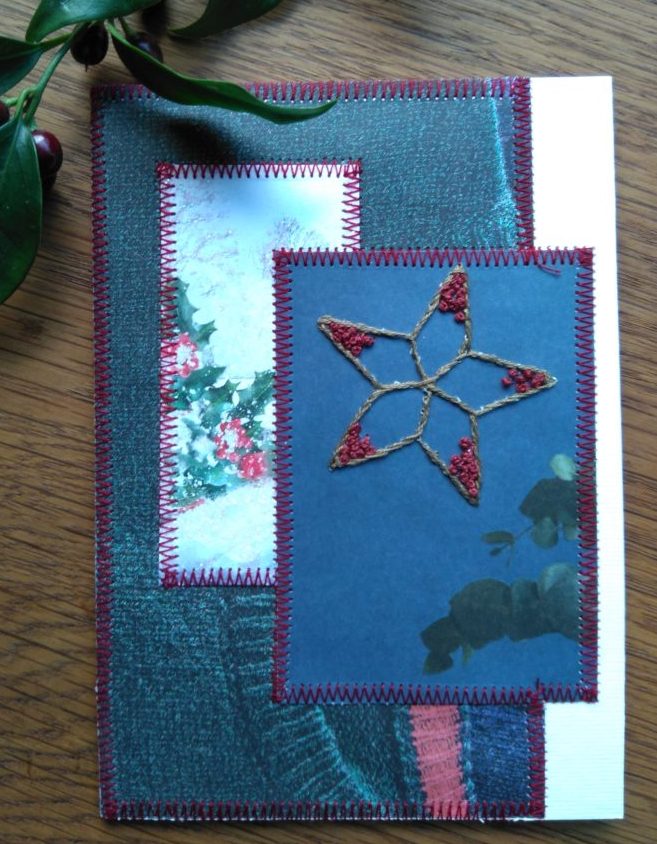 Every year you get a lot of beautiful Christmas cards and sometimes it can be difficult to put them in the bin when Christmas is over. Last year I saved a couple of the cards and they have now been used to make new cards. The above card has been decorated with a bit of holly from and old card and the card with the grey angle has got a couple of spires added.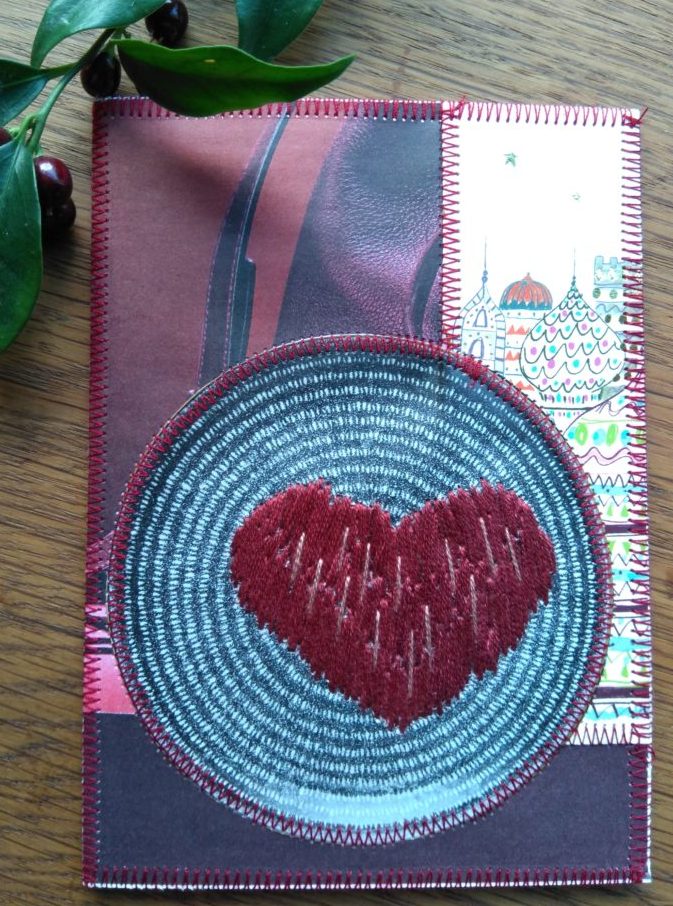 The card with the heart has also been decorated with a couple of spires from an old card. Like the angle the heart is embroided with satin stitches and has therefore got the uneven edge. The paper the heart is embroided on is a picture of a plate from an add.
The the cards will be placed in the shop today. I'm already looking forward to share the next batch of recycled Christmas cards which will be kept in blue colours.