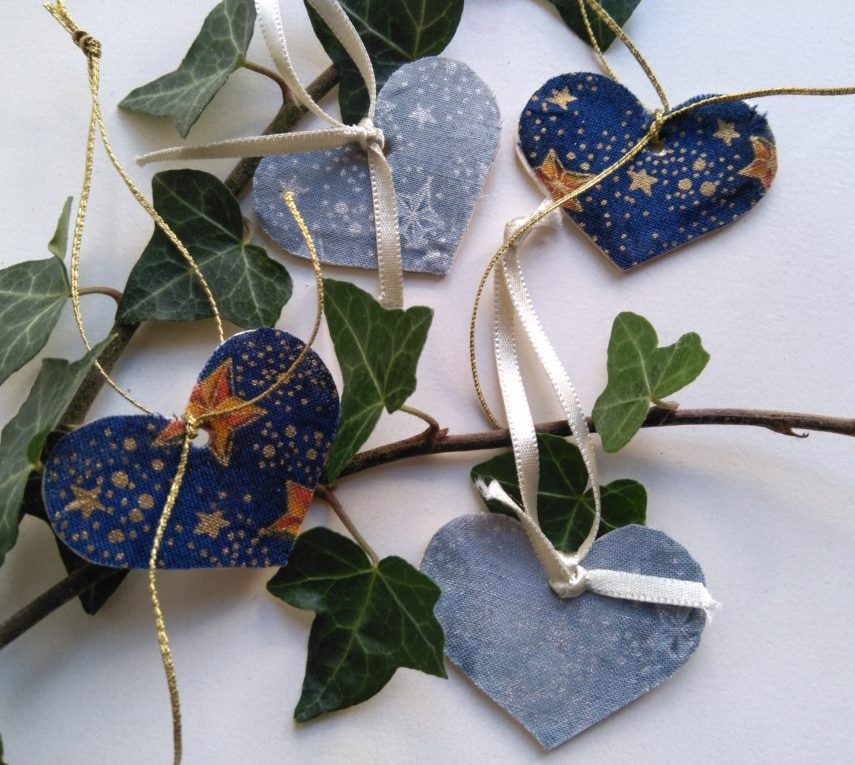 I like that my Christmas gifts are wrapped with a personal touch. However, there is a lot of gifts to wrap during the coming month so that personal touch has to be quick. The Christmas gift decoration I want to use this year is hearts made out of old cheese boxes. It is not as bad as it sounds. Some types of Camembert is sold in boxes of very thin veneer which is easy to recycle.
Simply take the box apart and draw hearts on the round part. As the veneer is very thin you can easily cut the hearts out with a normal pair of scissors.  The thin band of veneer is cut into small pieces which are glued together two and two as on the picture above. After the gluing cut two of the edge round to get the heart shape.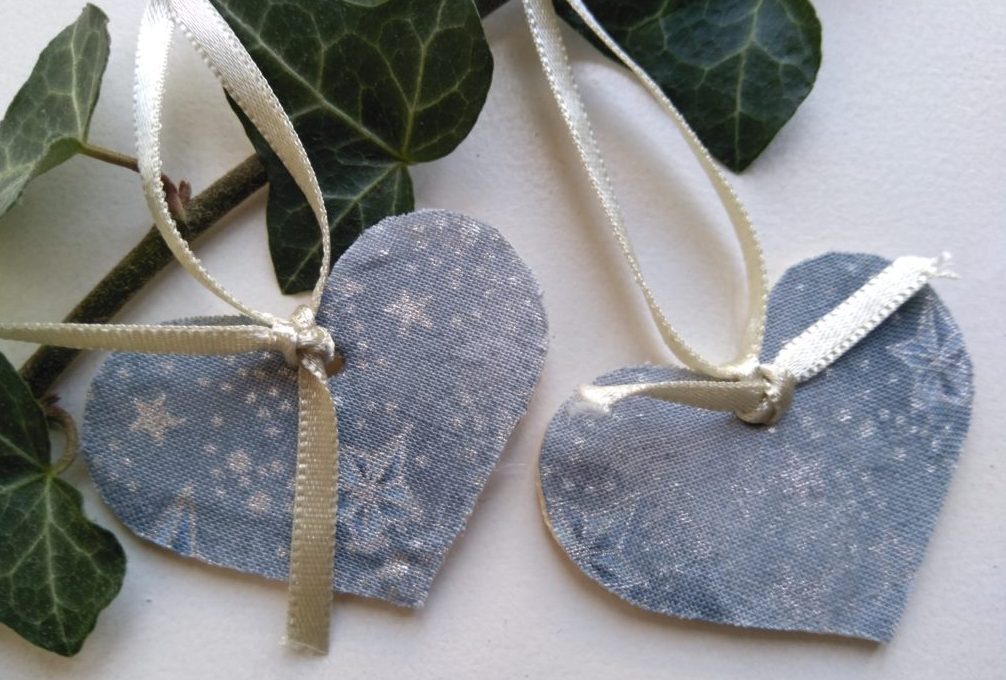 The 'big' hearts have got a piece of fabric on one side and a piece of ribbon in a matching colour. I have used leftover pieces of Christmas fabric in blue and grey colours. The fabric is glued on the blank side of the veneer as I like having a bit of the text from the cheese on the back of the hearts. If you don't like that you can cover it with the fabric.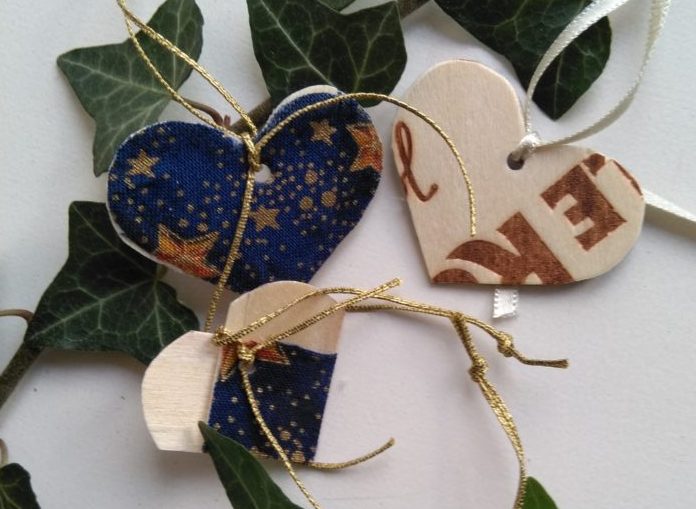 The small hearts have got a small square of fabric in the middle to give the feel of a 'danish braided heart'.
The hearts join my like for using recycled materials and for making personal Christmas gifts. I will be using the hearts in combination with a bit of efeu from the garden. This is a very quick way to wrap gifts which looks a different than all the other gifts – you just have to eat the cheese first.