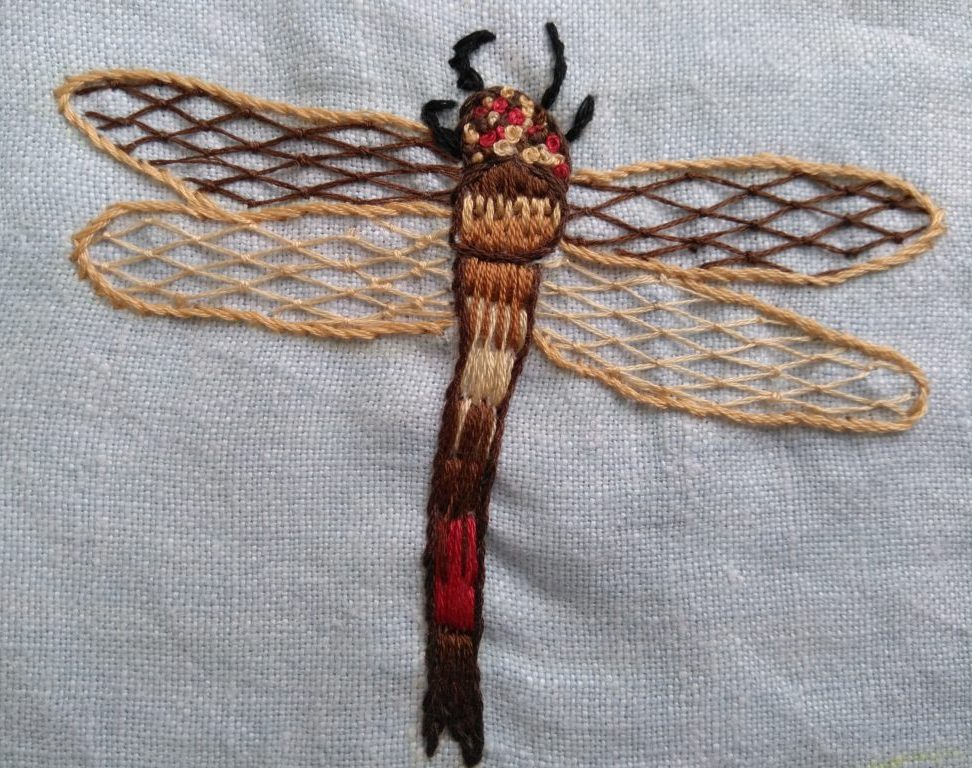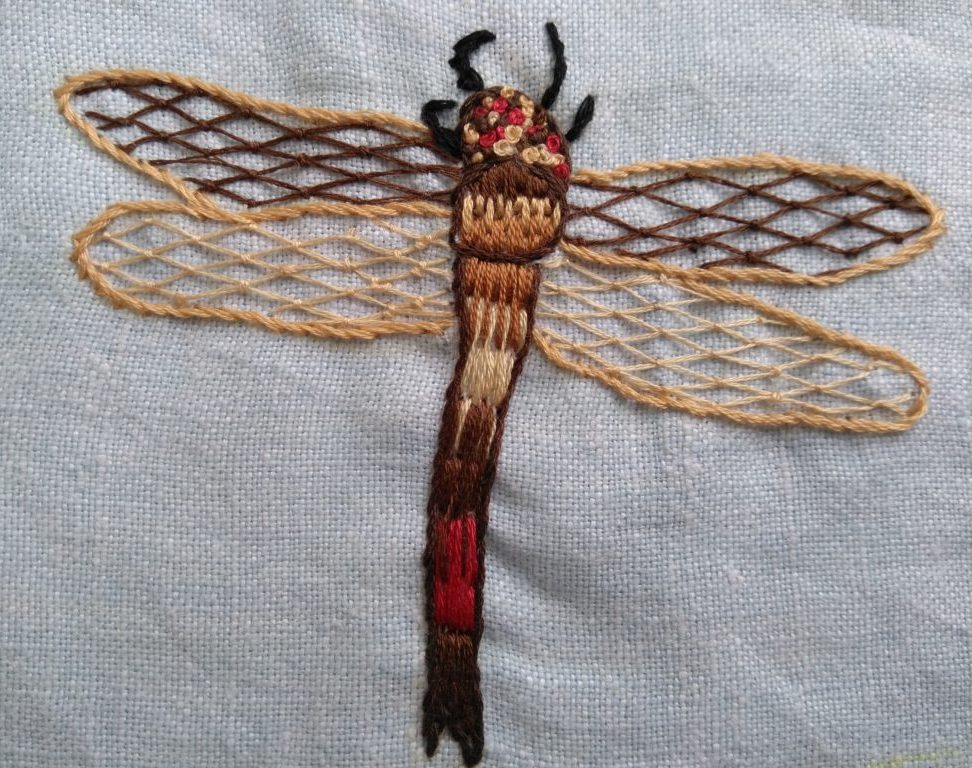 During the summer we spend a week in Cornwall and noticed a lot of beautiful insects. I took a couple of pictures of the nicest thinking that they could be used as inspiration for something. Now two insects have been embroided based on the pictures I took in Cornwall.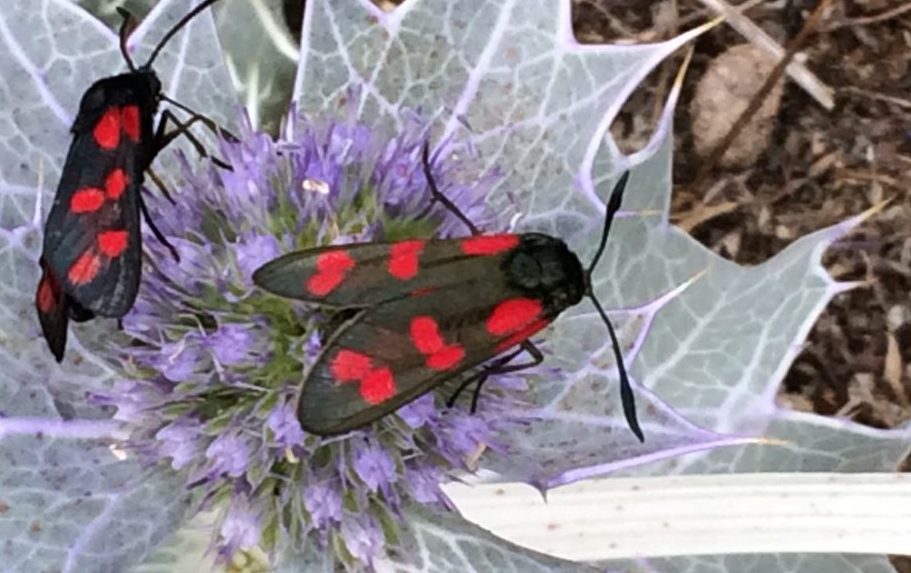 What I mainly like about the insects on the photos are the amazing colours and patterns. I don't know what the 'fly' on the picture above is called, but it looks beautiful.
The blue fabric used as background for the insects is cut out of an old table cloth. The table cloth had a couple of stains and could not be used for the intended purpose anymore. The fabric, however, is fine and as it is quite coarse it is perfect for embroidery. The threads in the fabric are a bit uneven which is reflected in the embroidery, but I don't think that matters.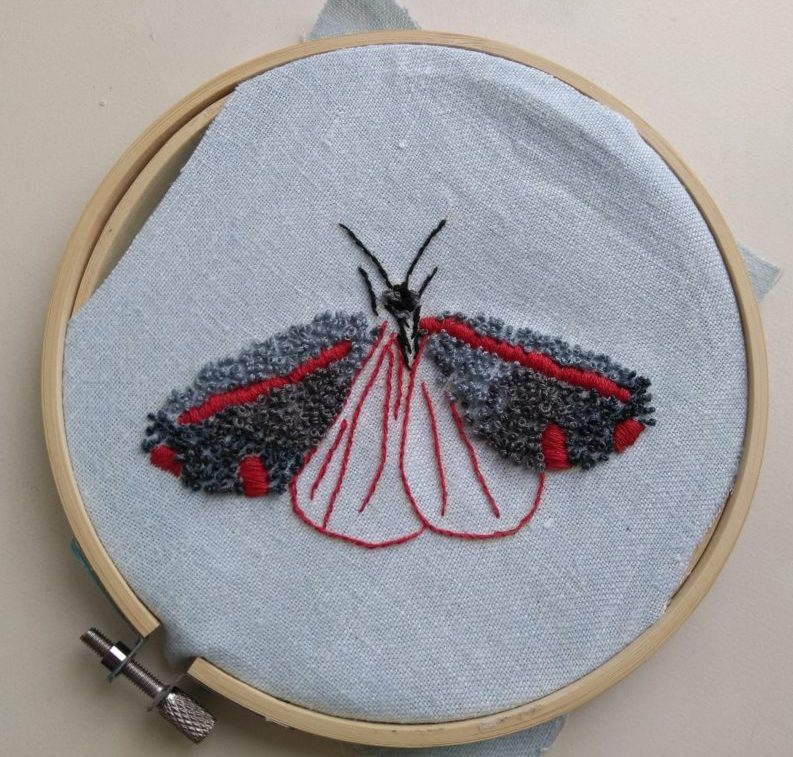 The embroided insects are made with a mixture of stitches. The dragonfly is made with satin stitches, french knots and honeycomb stitches. The butterfly is mainly made of french knots with a couple of areas with satin stitches.
It is a lot of fun to make this kind of embroideries but as with the embroided flowers which I showed last week I don't have a plan for what to use them for. I'm sure I will turn them into something useful at some point in time, however, it will have to wait until after Christmas as I can't wait to get started with Christmas craft.