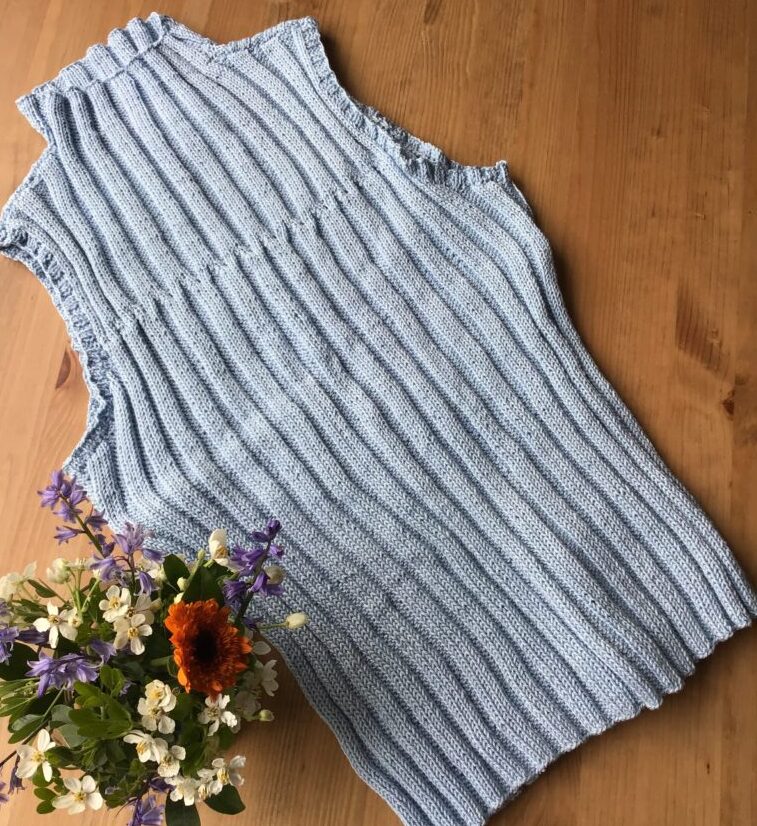 The fantastic weather during Easter made me go through my summer cloth. Looking at my summer cloth inspired me to show you this knitted summer top.
Back in March I described how I had started knitting again after a break which lasted for many years. What I started to knit back than was this light blue summer top which is now ready for the next time the temperature starts to increase.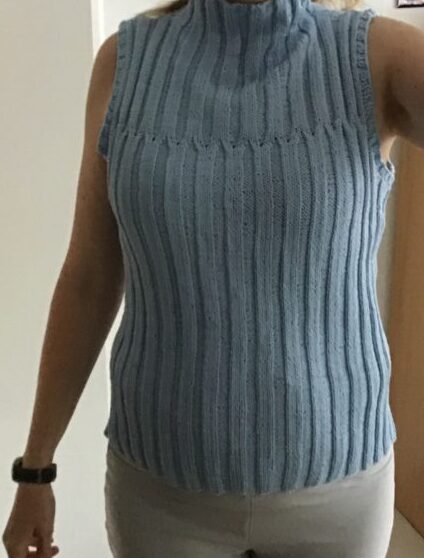 The knitted top is made with a simple rib pattern which ensures that the top is very comfortable to wear. The yarn is light blue cotton which makes it very easy to wash. The top is knitted with needles no. 2.5 so it has been quite quick to make.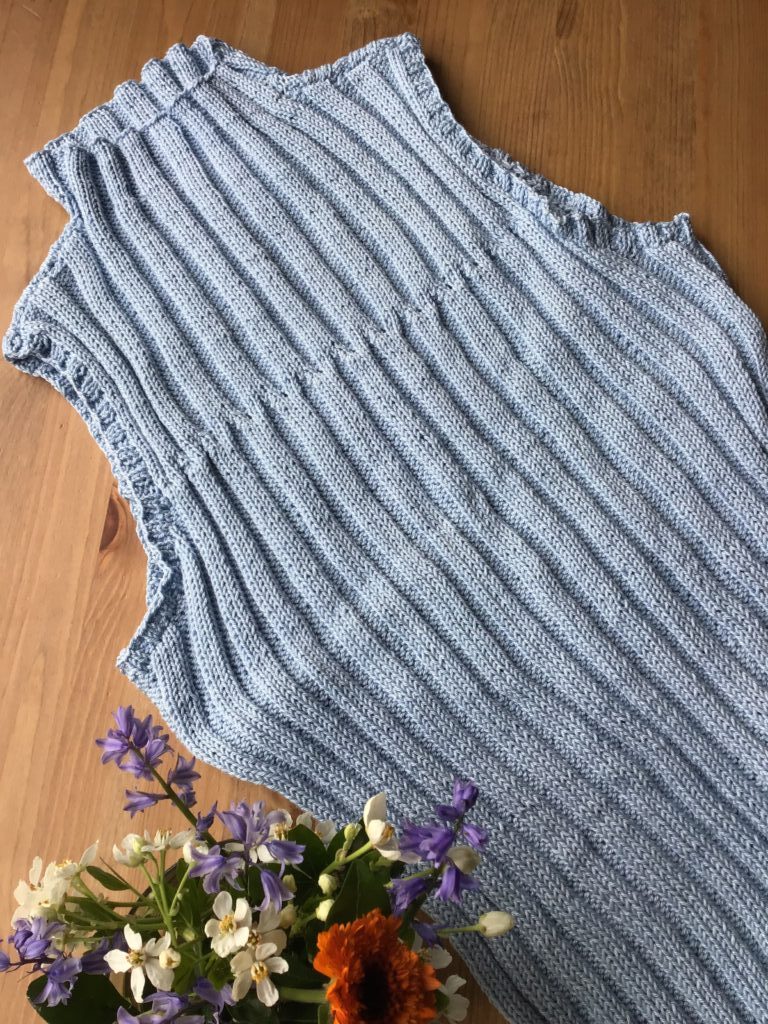 I'm looking forward to the nice weather returning so that I can use my new summer top. Beginning to knit after a very long break has been a very good experience. I will not be knitting all the time, but I will probably be doing it a couple of times a year.