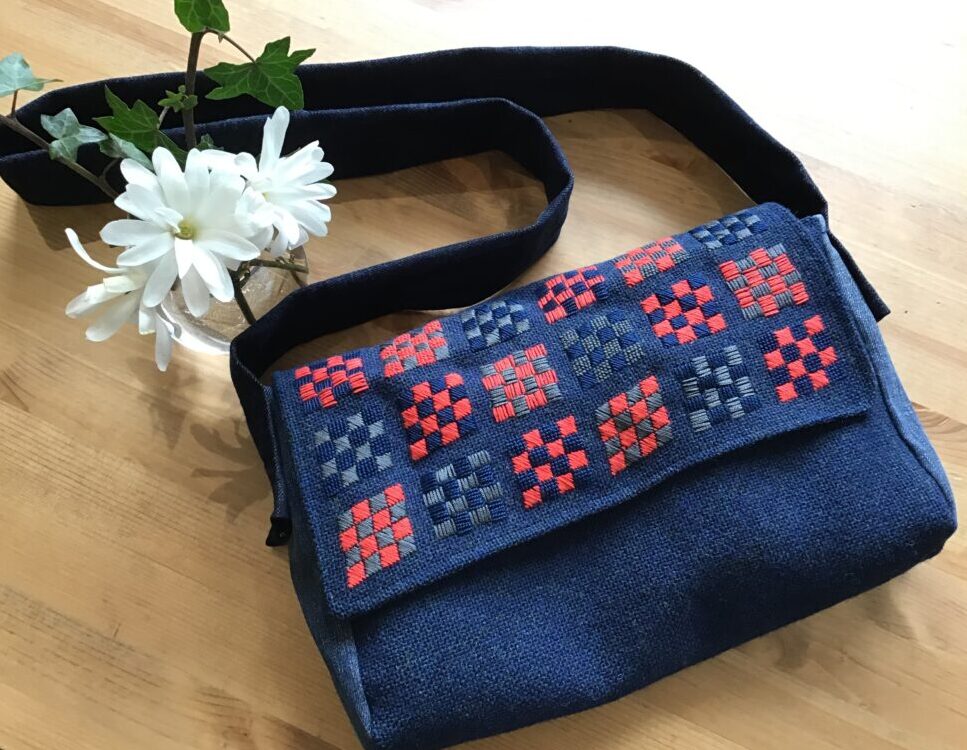 The idea for this bag occurred when I rediscovered a piece of wool fabric – a leftover piece from when we re-covered our dining room chairs. The wool fabric has a very even thread and is perfect for embroidery. I started the embroidery of the squares without knowing what I wanted to make out of the fabric, it was not until very late in the process that I decided to make it into a bag.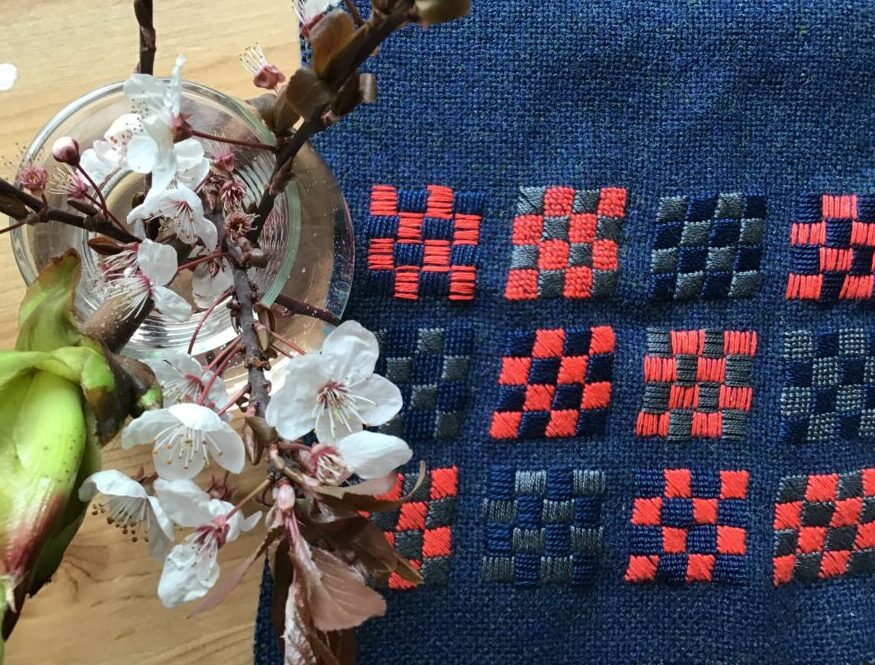 The embroidery yarn is chosen based on colours and what leftovers I had in my yarn box. Therefore the squares are made out of three different yarn qualities, however, I think the mix of qualities makes the embroidery more interesting.
The squares are sewn with three different stitches which are afterwards repeated in different colour combinations. The simplest stitch is a Woven stitch in two directions. Additionally I have used Cushion stitches and Chequer stitches.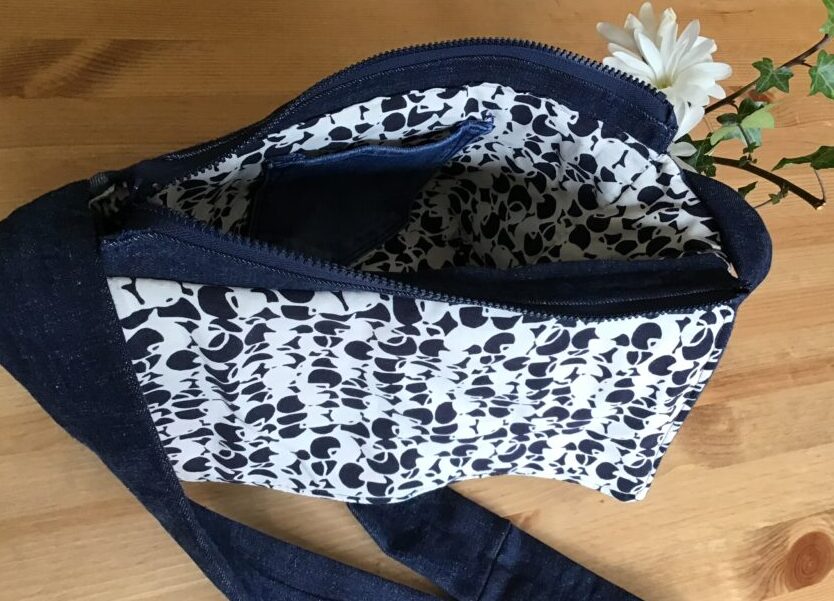 The sides of the bag and the shoulder strap is made out of a pair of old jeans. I have by now used a lot of different upcycled materials and the jeans fabric is my absolute favourite. I use the fabric from old jeans again and again for my projects. One of the back pockets from the jeans has been used as a pocket in the bag.
Finally the bag has been lined with the fabric from and old shirt. The blue dots on the fabric goes very well with the blue wool and the jeans fabric.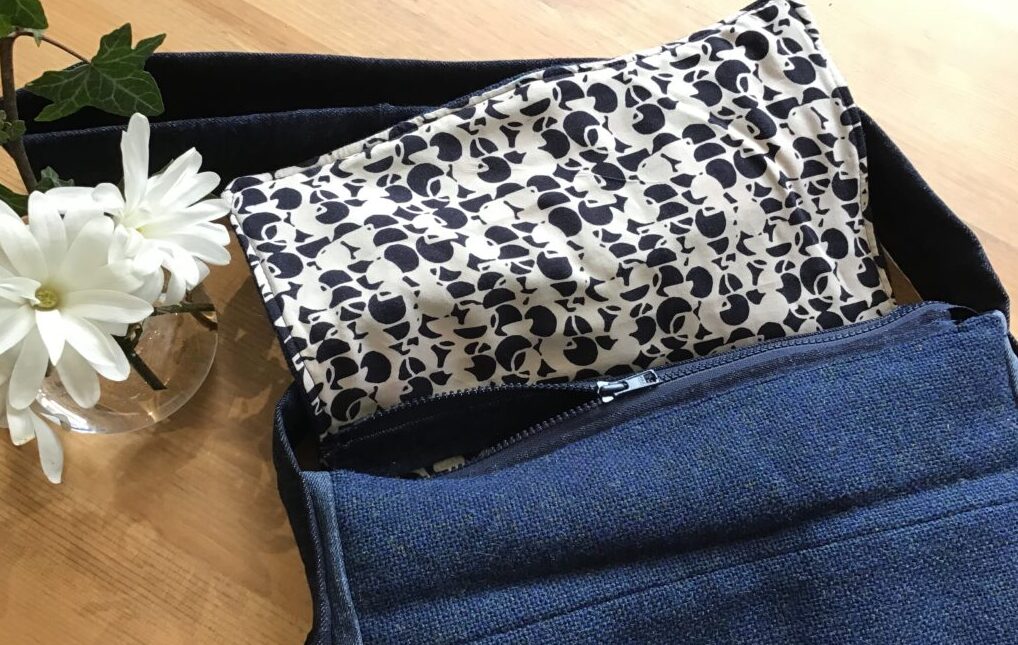 The bag has got a solid zipper under the cover. The zipper is sewn together with four strips of jeans fabric. The strips are afterwards sewn in between the wool and the lining.
The size of the bag is appx 30 cm wide which I think is a usable size for a bag. To prevent the bag from being too floppy a piece of hard card has been placed between the wool and the lining (along the back).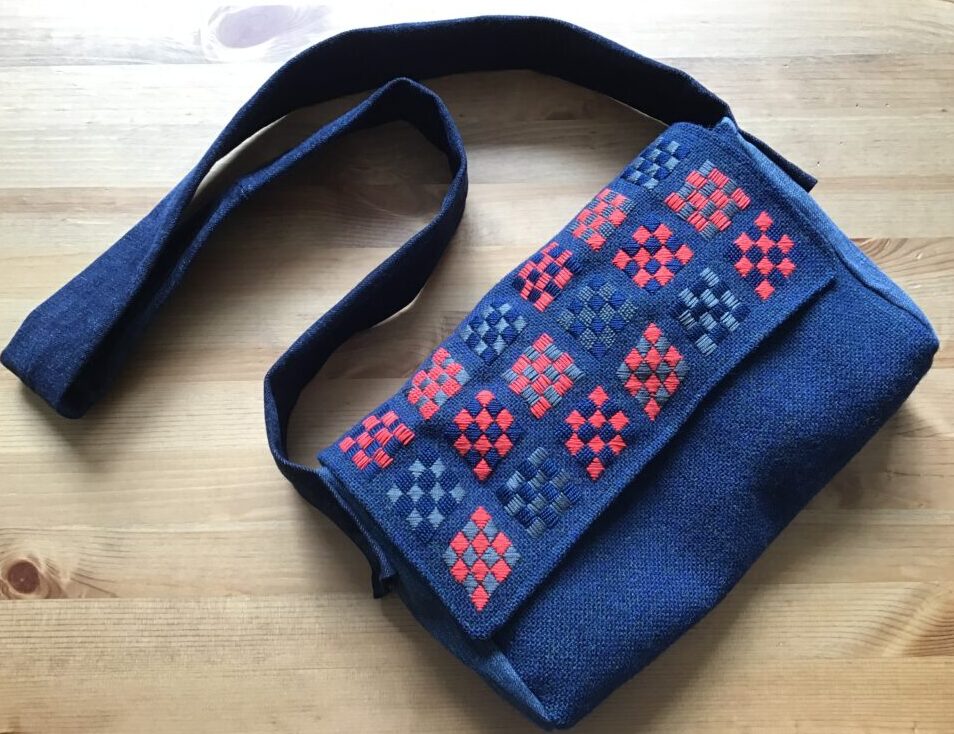 I'm quite happy with the final result and I keep being surprised have many wonderful things you can make out of upcycled materials.