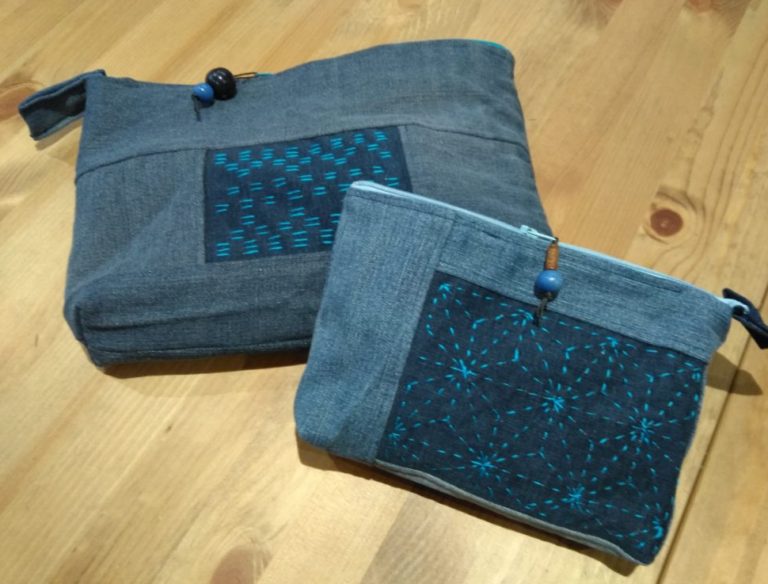 Back to the 'every day' after a long and wonderful Christmas break. I enjoy Christmas a lot with all the 'hygge' time and the great food. However, I must admit that I'm equally happy when it's all packed away in January. The clean and fresh feeling when it's all gone always creates a lot of new and exciting creative ideas.
Before I completely let go of Christmas I will, however, show you some gifts I made out of recycled materials this year.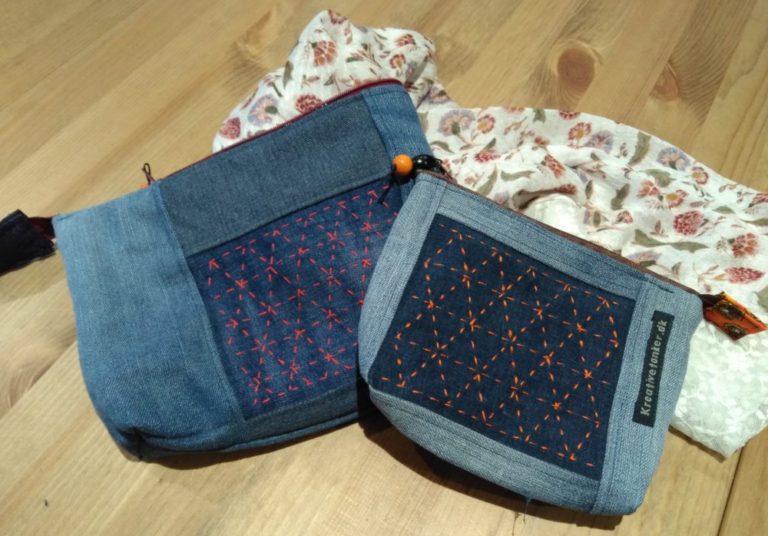 The toilet bags are all sewn out of old and warn-out jeans – a fantastic material for a lot of different creative projects. I have previously shown how I have made embroidery on fabric from jeans. Additionally I have written about bags made out of old jeans in a couple of postings. The Christmas toilet bags are a combination of the jeans embroidery and making bags out of the jeans.
The bags are decorated with Sashiko embroidery made with a contrasting colour on dark jeans fabric. Sashiko embroidery is a reasonably simple type of embroidery which I find goes very well with the jeans fabric.
Some of the toilet bags are made out of just one pair of jeans. However, others are a combination of different jeans, this gives a colour play which I like a lot.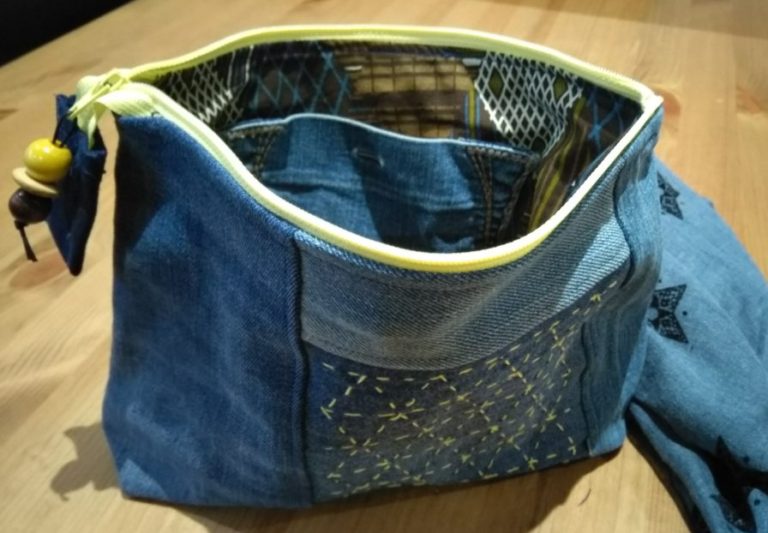 The toilet bags all have a pocket inside which is a recycled back pocket from the jeans. The lining of the bags is similarly made with recycled fabric from shirts, bed-linen etc. I have quite a lot of recycled fabric in stock as I tend to save things which I might be able to use sometime in the future – so it is nice to get some of it used.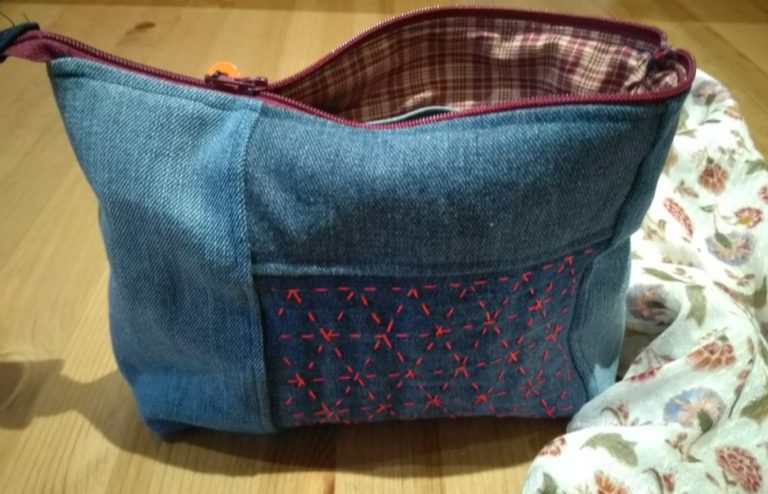 A couple of the toilet bags have got a layer of plastic between the jeans fabric and the lining. The plastic layer is made out of carrier bags which have been ironed together to make them thicker.
I love using recycled materials in my creative projects. The toilet bags are very good examples of recycling and you will definitely see more of that on this blog in 2019.