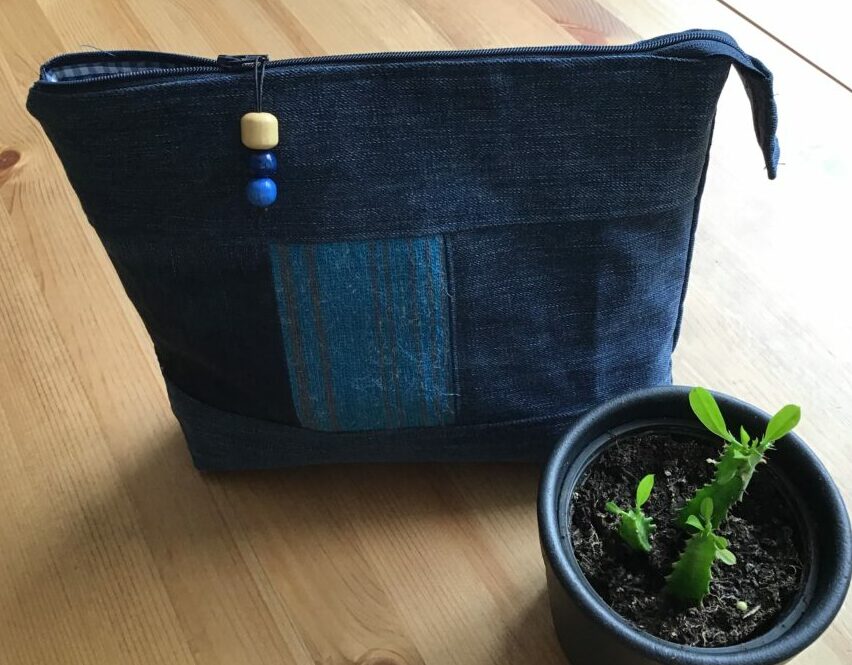 A couple of weeks ago I showed a cushion with tambour embroidery on this blog. Since that cushion I have been experimenting with tambour embroidery now with thin cotton yarn on linen. One of the experiments is the basis for this wash bag which is made entirely out of recycled materials.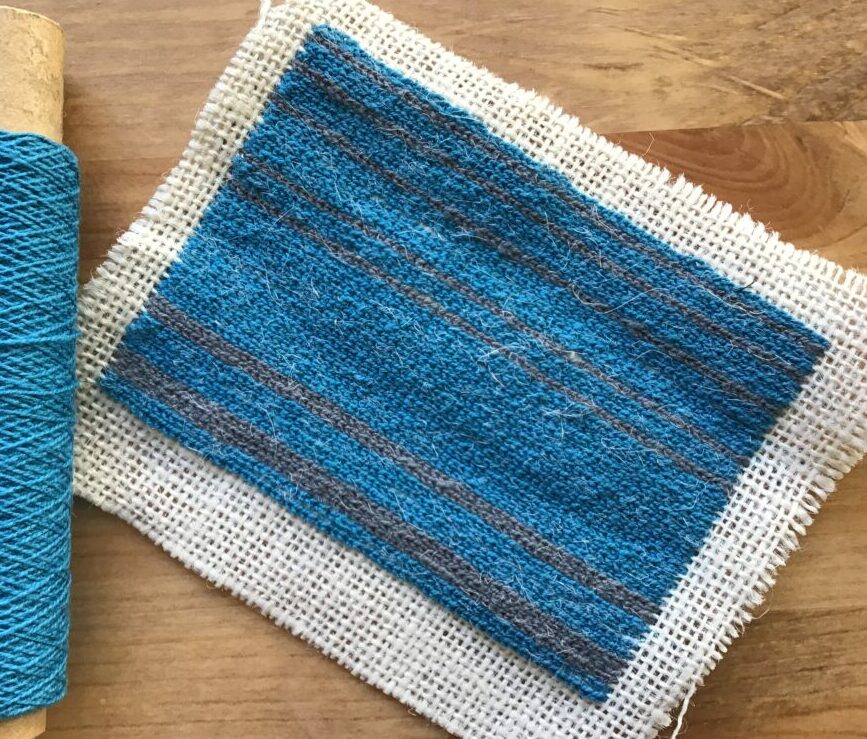 The tambour embroidery is made with a 1.5 crochet hook and thin cotton yarn. The linen is cut out of a promotion bag which I got a while back in an airport. In the middle of the linen was a big pink logo which I think is covered nicely by the embroidery. I like the way the small linen 'hairs' can be seen through the embroidery, it gives a great rustic look.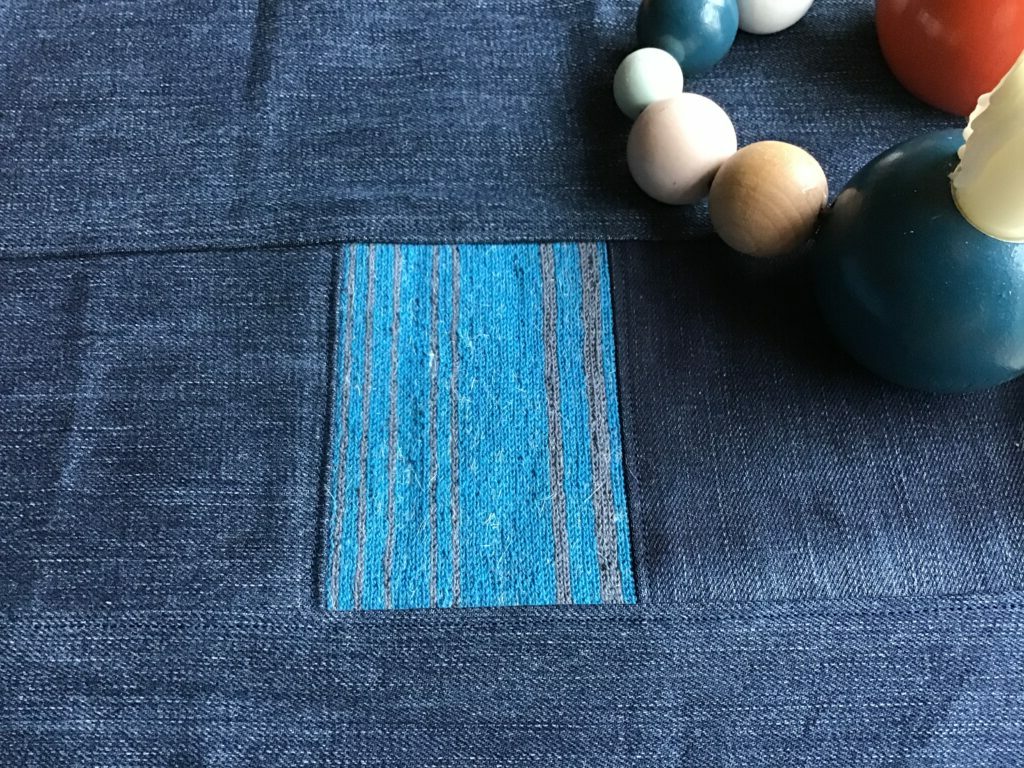 The linen with the tambour embroidery has been sewn together with panels of fabric from of old jeans. I chose a pair of dark jeans as I like the contrast between the dark fabric and the colour of the embroidery.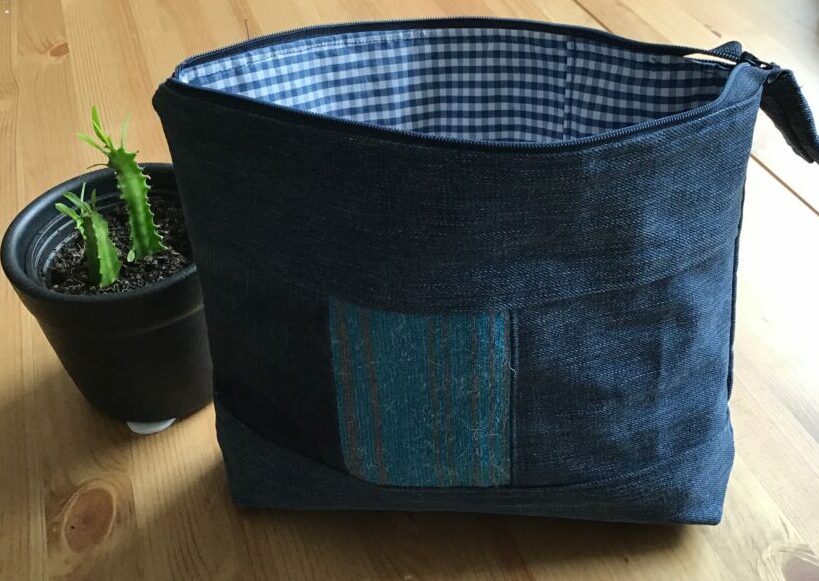 The wash bag is made like the ones I made as Christmas gifts. The lining is made out of an old shirts and between the two fabrics is a plastic layer. The plastic is made out of old shopping bags melted together with an iron.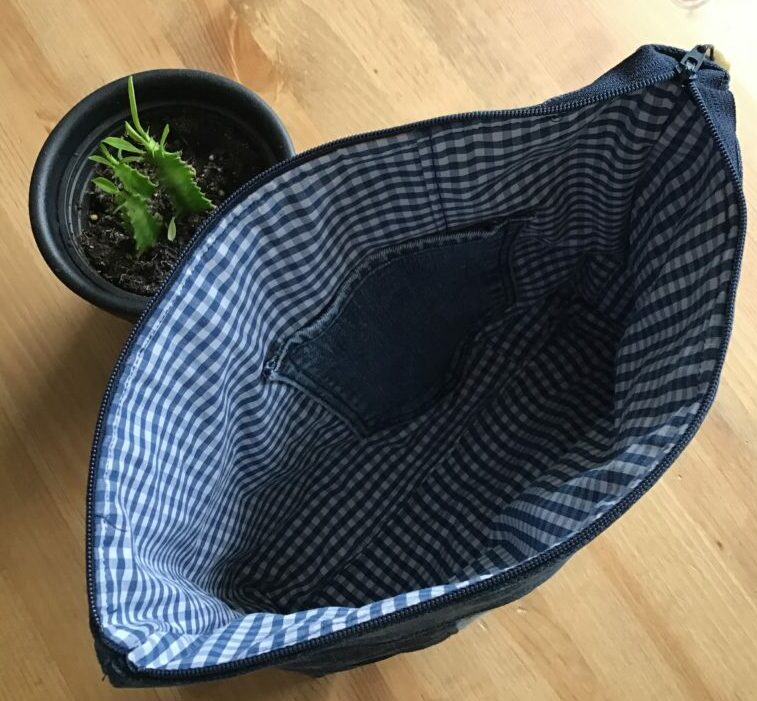 I love recycling projects like the wash bag out of recycled materials. It is a fantastic feeling when you can make something nice out of things otherwise thrown out. At the same time it's great when you get to use some of the items you save – because they could be used for something, at some point in time.