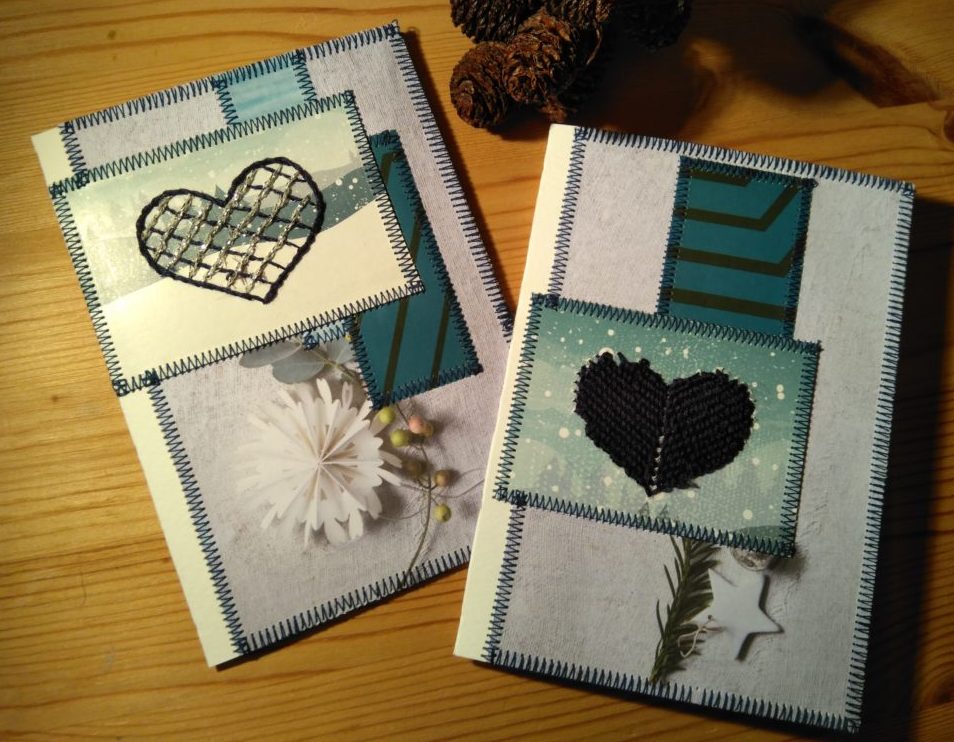 Christmas treats are often bought in cardboard boxes with nice Christmas motifs on the outside. Last year I saved some of these boxes thinking that they might be useful for something. I was right – upcycled Christmas Cards! The embroideries on today's cards are made on cut outs from these boxes. As we ate a lot of treats I had a lot of boxes to chooses from – which is always nice.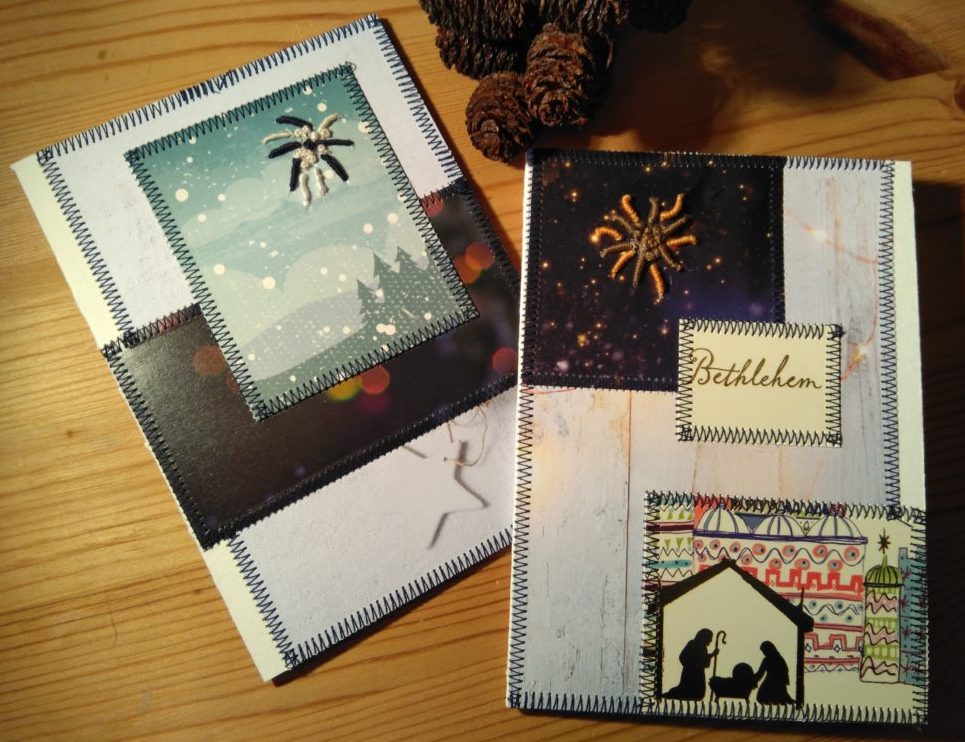 It is a little bit difficult to embroider on the thick cardboard. If you are not careful the card will bend and that leaves marks. Therefore the embroideries on today's cards does not have as many details as those previously shown. Apart from the embroidered cardboard these Christmas Cards are made as I have described a couple of times before. The backgrounds are cut outs of magazines and old Christmas Cards and sown together on the machine.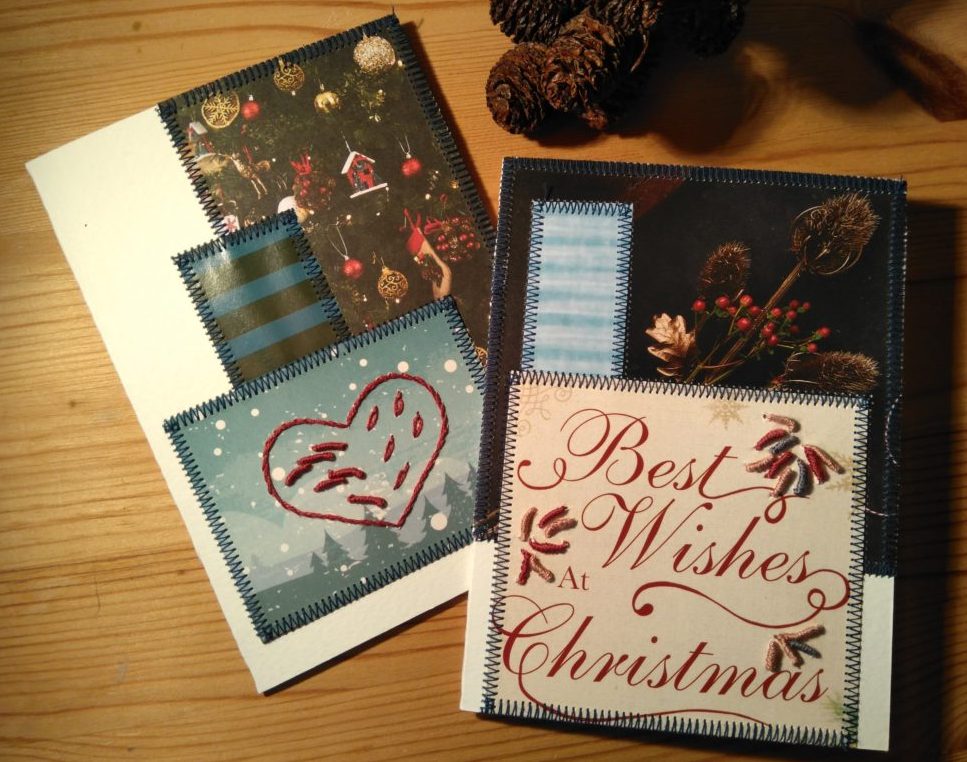 As Christmas is approaching rapidly this will be the last cards I make in 2018. As you have probably noticed I have grown quite fund of the upcycled Christmas cards with embroidery. Maybe I should transfer this method of card making to birthday cards. I will have to look into that in the new year.