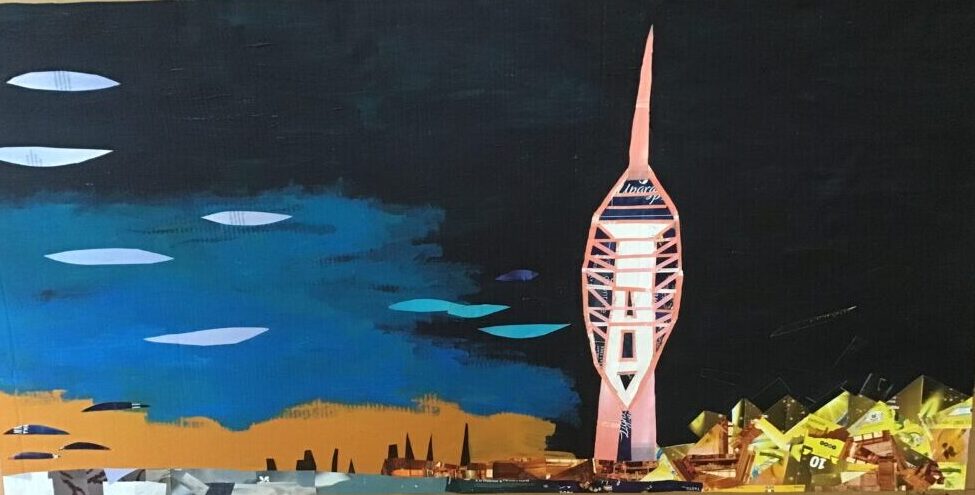 It has been a while since I last shared creative projects from my sons hands. Although the kids are getting older they still enjoy being creative, there is however, not many of their projects which get finished. But now both of them have had creative school projects which I would like to share with you.
The oldest son has made a collage of the Portsmouth landmark – The Spinnaker Tower. It is a sunset picture with the sea in front and all the restaurant lights to the right. I'm afraid ny son always think big – the collage is 2 m wide and 1 m tall. The picture is made on the side of a sofabox and the paper is from old magasins. I like the resultat a lot – but it was a bit difficult to get to school.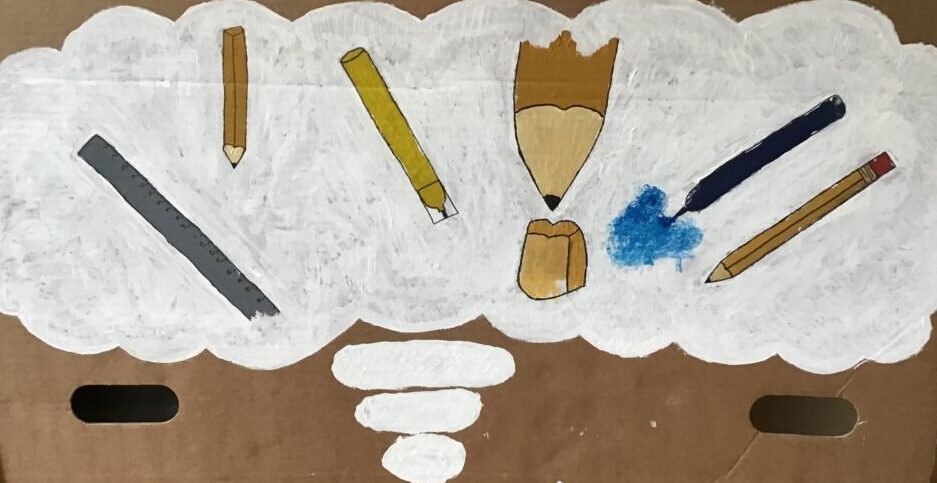 Our younger son had to make a prop for a drama performance. The show is about a couple of fish and apparently a girl empties her pencilcase into the fishtank at some point. This inspired our son to make a thought bubble where the pencil case content falls down. The idea is to use the prop when he tells another fish about the incident. The bubble is made out of the side of a moving box which gives him handles to hold it up in.
I like it a lot when the boys get absorbed in creative school projects. Unfortunately it gets less and less frequent as they grow up.