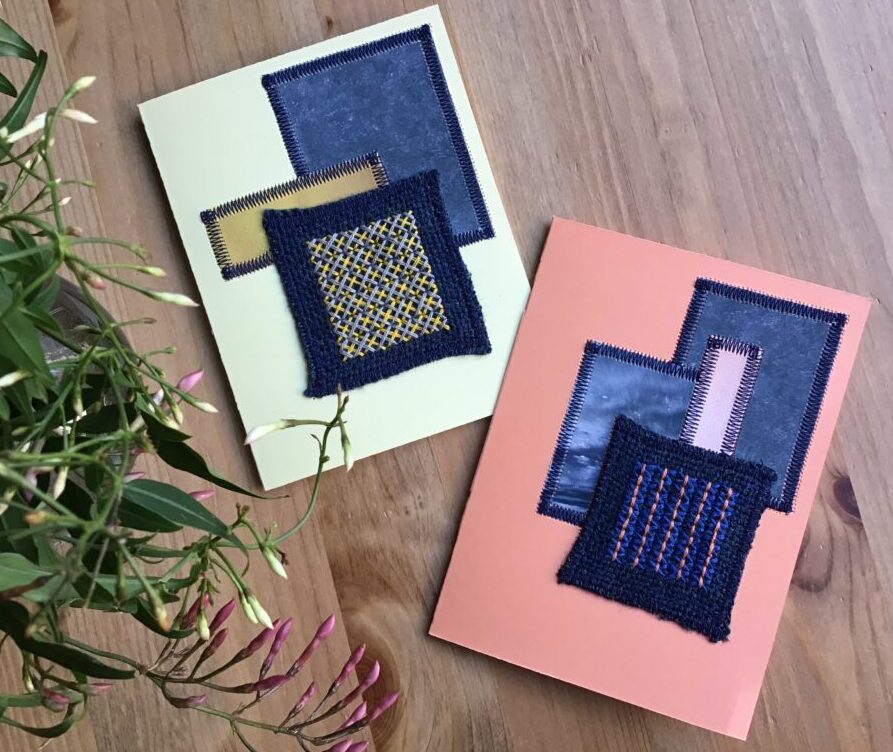 Once again I have been making cards out of recycled materials. It is not that I write that many cards myself, but fortunately some lovely people buy some of the cards. The problem is that I can't stop making cards. Every card is a small piece of 'art' by itself and it is always exciting to see the final result.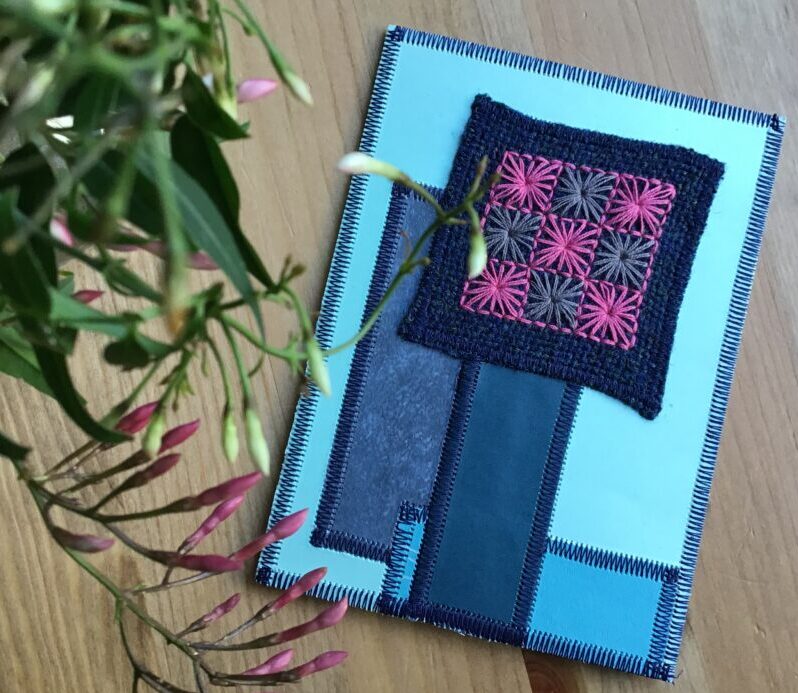 The cards I have made this time have all got a small embroidery as decoration. The embroideries are made on small leftover pieces of fabric from the bag which I showed here. The fabric is dark blue wool with a thread perfect for embroidery. The embroidery yarn is similarly small leftovers waiting to be used up. It is great to get rid of some leftover materials.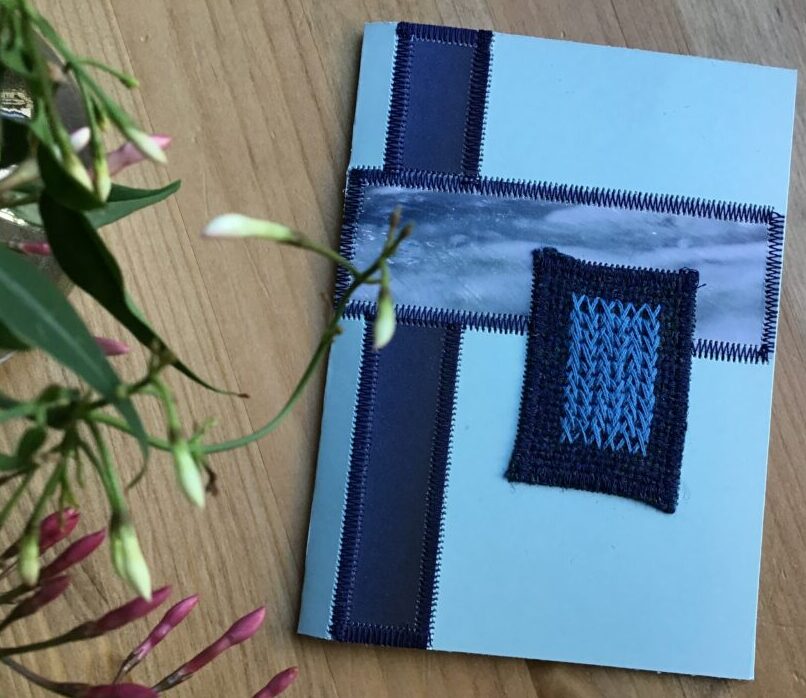 Apart for the embroideries the cards are made entirely out of recycled materials. The pastel coloured cards are cut out of a couple of old cardboard dividers where the holes have become too warn. When the dividers no longer can be used for their original purpose, they will have to be reused for something else. The great pastel colours match the colours in the embroidery perfectly – so the dividers got a new life as cards.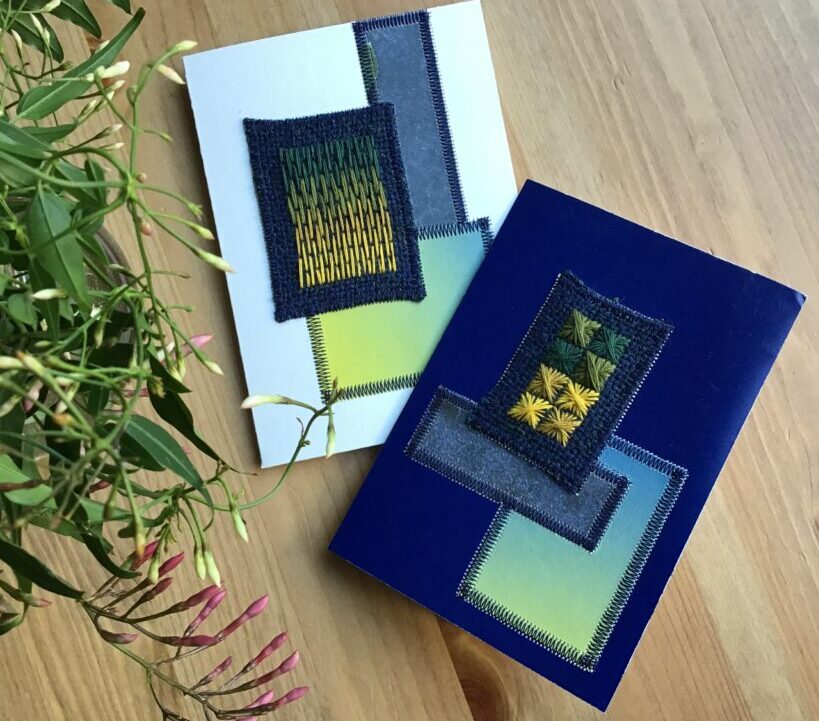 It is a fantastic feeling when you make projects out of materials which are either leftovers or recycled. It is not only because you don't have to spend any money on the project, it is also that you are using things which otherwise would have been thrown out. Additionally you get a happy feeling all over the body when the result is just what you were aiming for.
I don't have more of the dark blue fabric so there will not be more of these cards in the future. However, I can guarantee that there will be more cards out of recycled materials – I just can't stop making them.