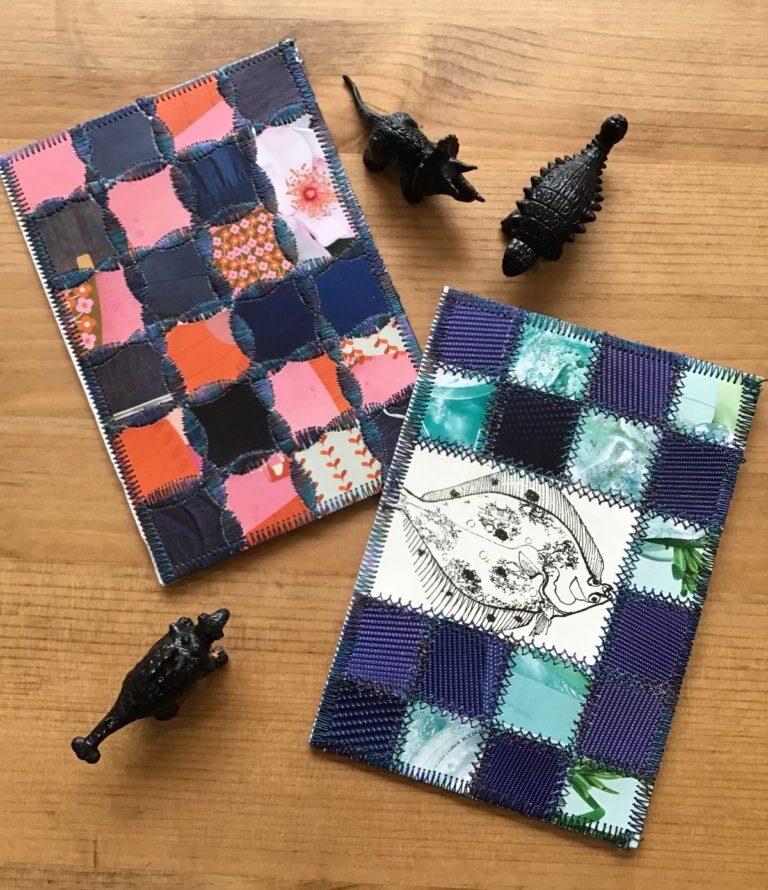 You might have tried it, you buy a magazine full of gorgeous and inspirational pictures. When you have finished reading it, it can be difficult to get yourself to throw it in the paper bin. My solution to that problem is to make paper patchwork out of the magazine.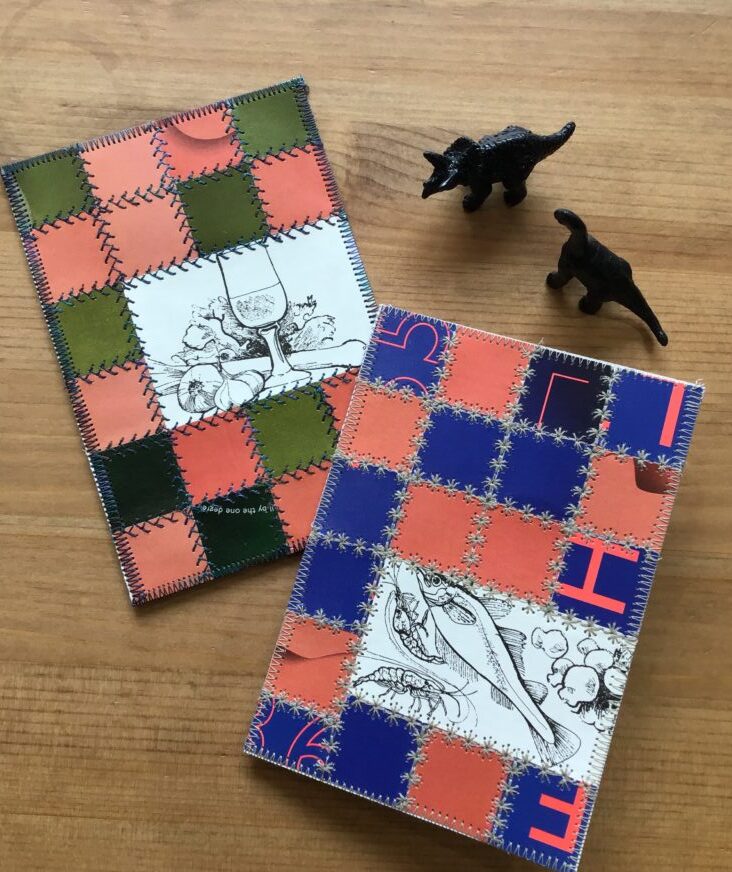 The paper patchwork cards I made yesterday are basically made in the same way as the previous versions. However, there is two differences. The paper squares on the new cards have been sewn togethers using different machine embroidery stitches. This is a fun way to play with all the different stitches on the machine which I have never used before. I`m especially please with the star stitch which gives a very fresh look.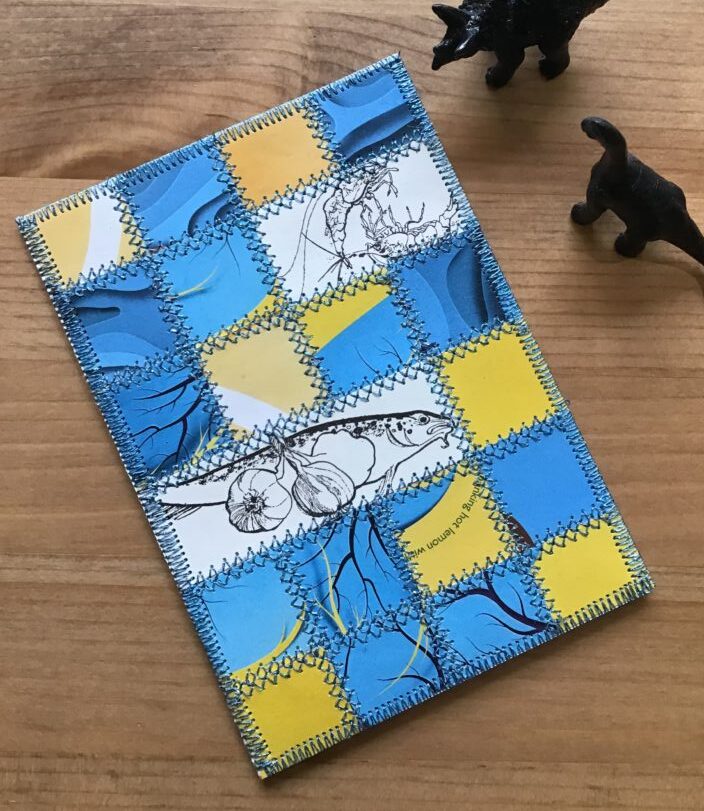 Additionally, on the new cards, I have been playing with different types of thread. The blue card here has been sewn with a metalic thread and some of the others with a thread which changes colour.
The fish drawings, which are part of most of the cards, are from an old cook book. The recipes were not very interesting, however, I do like the drawings.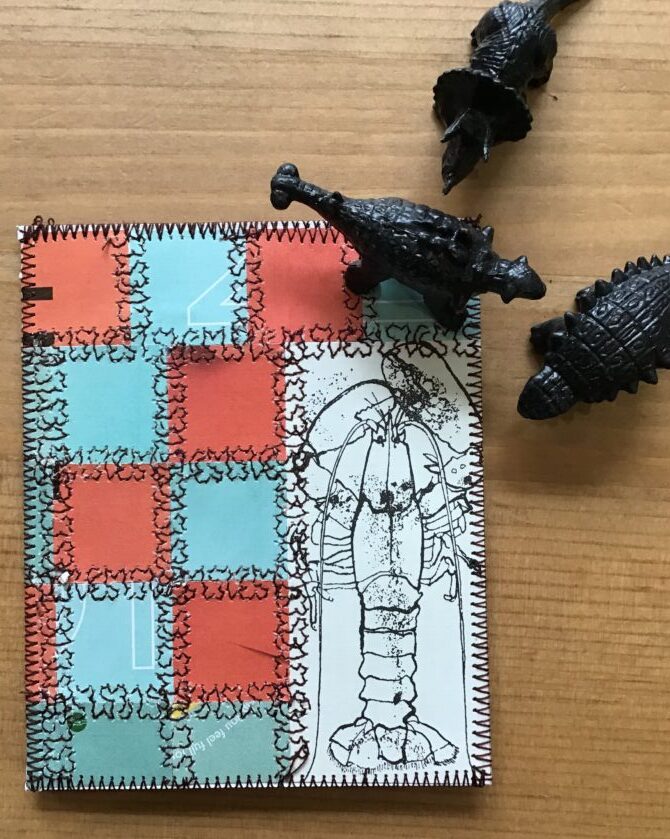 The cards, which the paper patchwork is sewn onto, are A6 double cards. Our boys have just got new school shirts and the carton between the shirts is perfect for creative projects. Therefore all the cards shown today have been made out of the shirt carton. It is always fantastic when your creative projects are made entirely from upcycled materials.