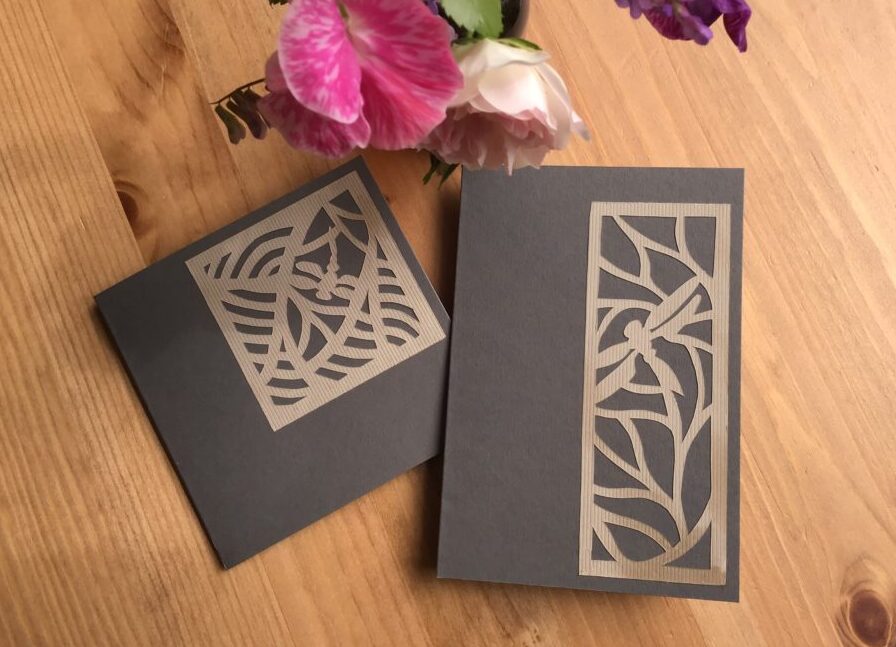 Having started cutting in paper again after a 30 year break, I have become hooked. My summer paper cuttings here are inspired by the dragonflies which are currently flying around between all the green.
The dragonflies are cut out of a piece of grey paper from an old book. The paper has got the finest small groves. In a lot of old book there is a beautiful piece of paper as the first and the large page. These sheets are invaluable for creative projects. My grey paper had a couple of blotches which just shows that the paper is not new. Before I start cutting in paper I always draw my motif on the back, however there is always adjustments as I move along with the knife.
The two summer paper cuttings above have been glued onto grey double cards. The cards are cut out of a grey folder which I once got with some 'important papers'. The papers have been thrown out a long time ago but the folder is perfect to reuse.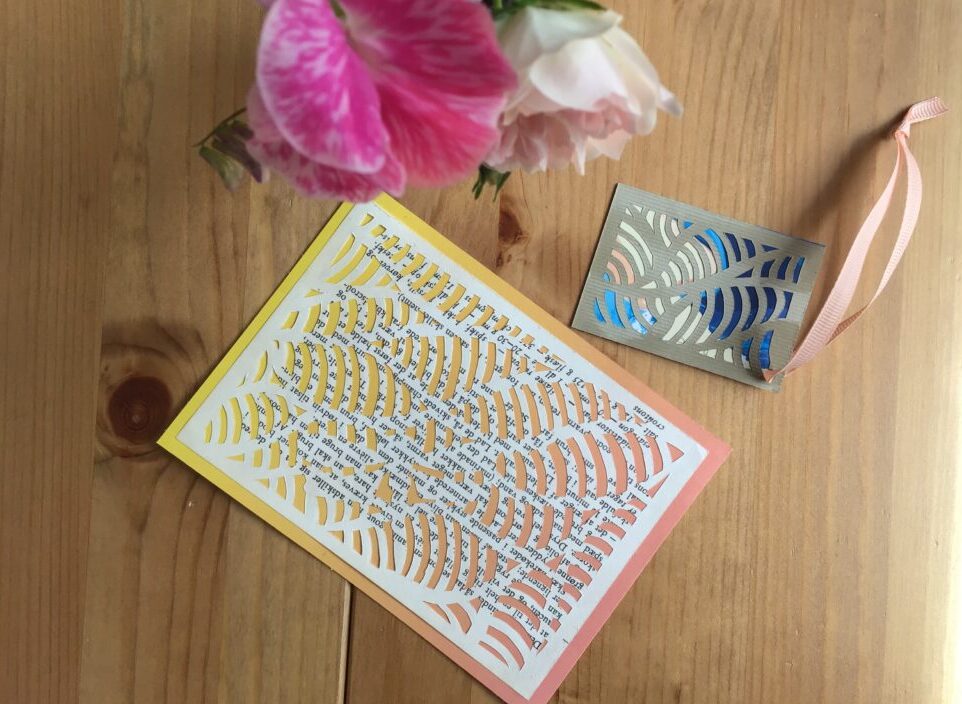 The third summer paper cutting is made out of a text page from a book. It is a bit difficult to see the dragonfly in this cutting as it becomes too busy with the writing. Next time I will have to make a simpler cutting when using paper with writing on.
The small grey paper leftovers are too good to throw out and therefore they have been made into a couple of manilla cards. One has been glued onto a piece of marbled card from the wrapping of an Easter egg. The other manilla card is glued onto a piece of light blue card from the embroidered cards here.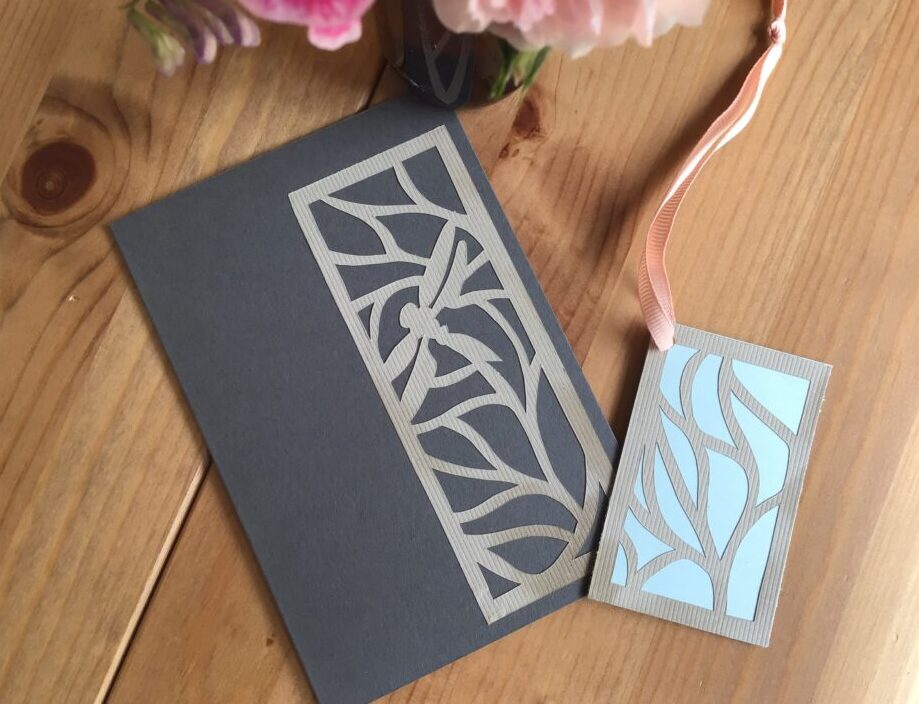 It is great working with the paper cutting again. I don't know how I managed to stay away from it for such a long time.