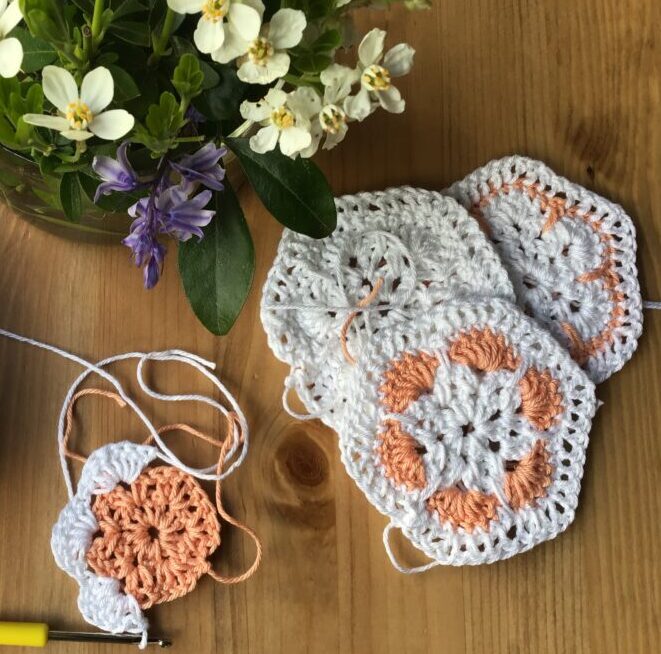 It has been a while since I have been crocheting. The other day, however, I decided to crochet a summer top made out of round granny squares. While I was looking for inspiration to the round granny squares I found the african flowers on garngrammatik.dk. Although the african flowers are not round I decided to use that pattern for my summer top.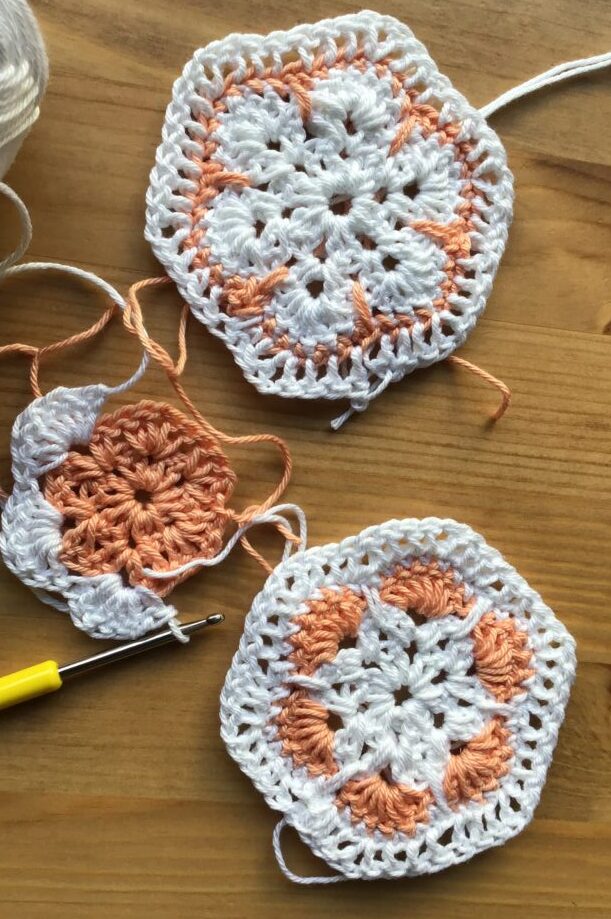 My granny squares are crocheted with cotton using a needle no. 3.5. The plan is to make the top white with a salmon coloured contrast. Therefore most of the squares will be white while others will have one round with the contrast colour.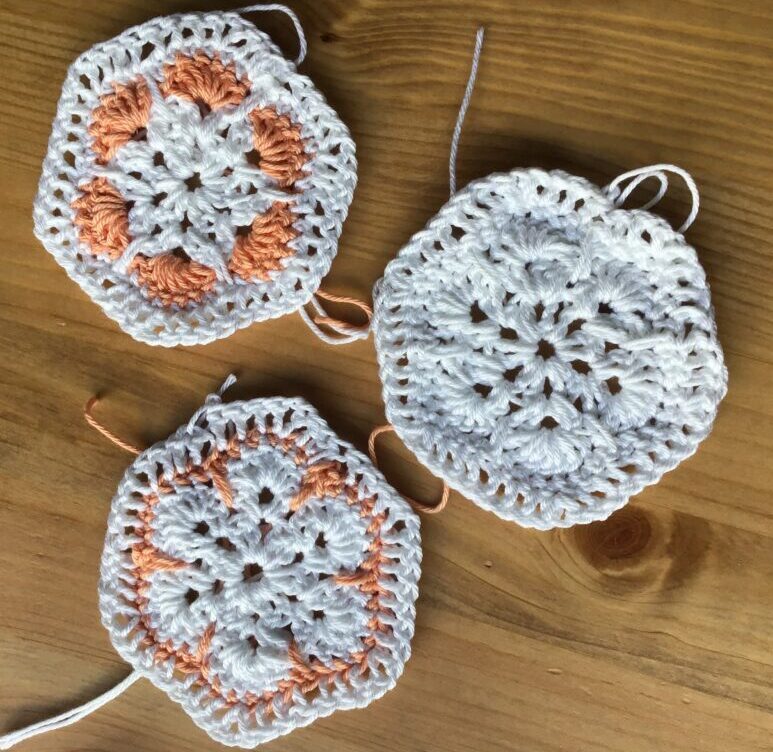 I have used the pattern described on garngrammatik.dk with the main differens being that my squares have six sides instead of four. The idea is that my squares will be crocheted together to make the top, I don't know yet how. How many squares I will need is not firm either. These things will be decided as I move along. It might be a while before I can show the final resultat, but hopefully I will finish before the summer.