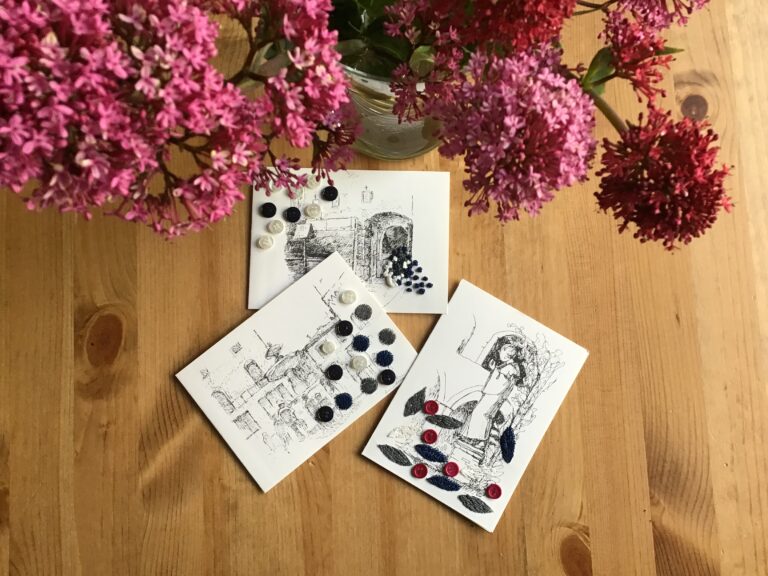 The other day I cleaned up in my box with old paper and cardboard – something which has to be done from time to time. In the box I discovered three old cards from the 70's, which have never been used and looked a bit tired. Seeing the cards made me want to do something to make them usable again.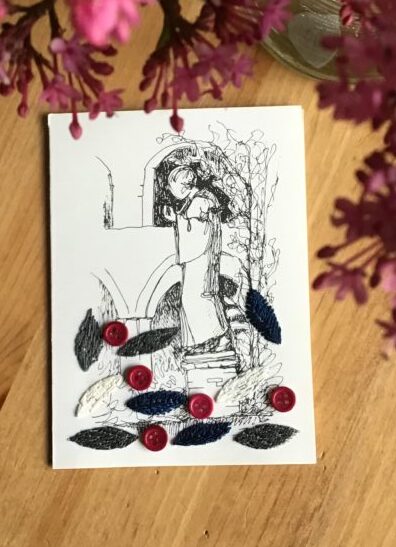 The card with the statue has been pimped up with embroidered leaves in white, blue and grey. The leaves are embroidered with satin stitches. The yarn used is three different qualities which ensures a varied structure. Finally wine red buttons have been glued on as a contrast to the leaves. The buttons are upcycled buttons from an old shirt.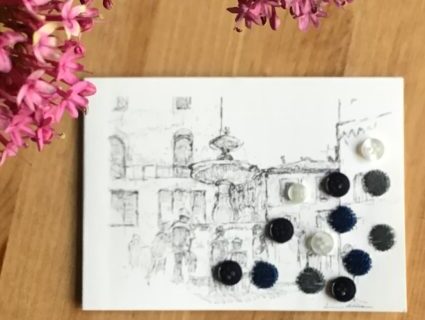 The card from the Italian square has received a couple of dots embroidered with satin stitches in blue and grey. The embroidered dots have been complemented with dots made out of white and blue upcycled buttons. The quick pimp gives life to the card and it now makes me want to use it.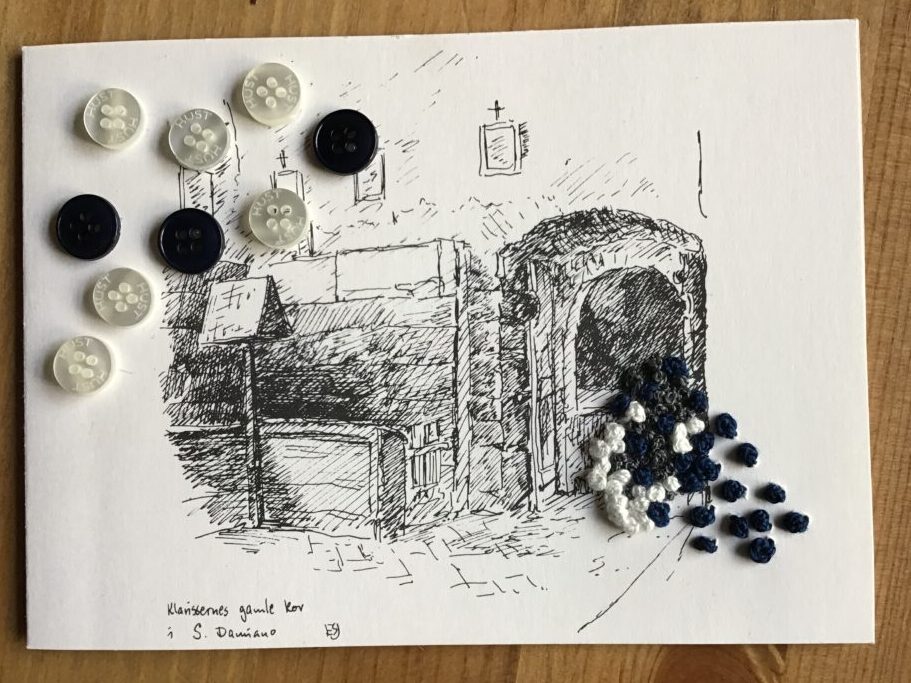 The last card has got a cloud of french knots. The knots are made with three different qualities of yarn which gives a lot of structure to the cloud. White and blue buttons has been glued to the other corner of the card as a counterweight. I used upcycled buttons from some of the boys old shirts.
It is a lot of fun to pimp up old cards and give them new life. It is a creative project where you quickly can see the final result. Last summer I made something similar where I embroidered on tourist brochure pictures. Back then the pimped up pictures were afterwards attached to cards so they were a bit more time consuming than these.
If you have followed the blog you know that I love to give new life to old things and these cards fits very well into that passion.