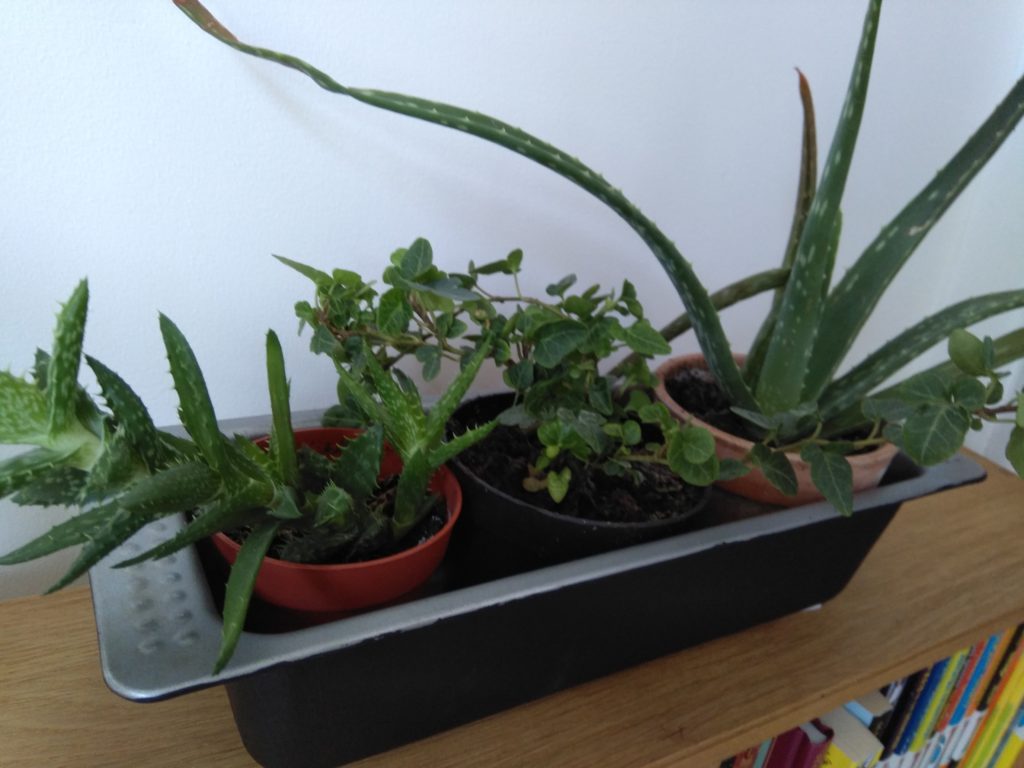 I love to fill the house with flowers and plants and therefore it is great to have a selection of vases and flowerpots to choose from. However, I don't want to spend money on new fancy vases or flowerpots. Today I will therefore show a couple of recycling ideas for flowerpots and vases for the garden flowers.
After many years of use our rye bread tin had been warn out and the bread would not come out in one piece anymore. Having bought a new loaf pan the old one got a bit of black paint. The black paint is the kind where you can write with chalk. This means that you can draw ex. Halloween or Christmas motifs on the tin. This new recycled flowerpot contains three small plants and I'm quite pleased with it.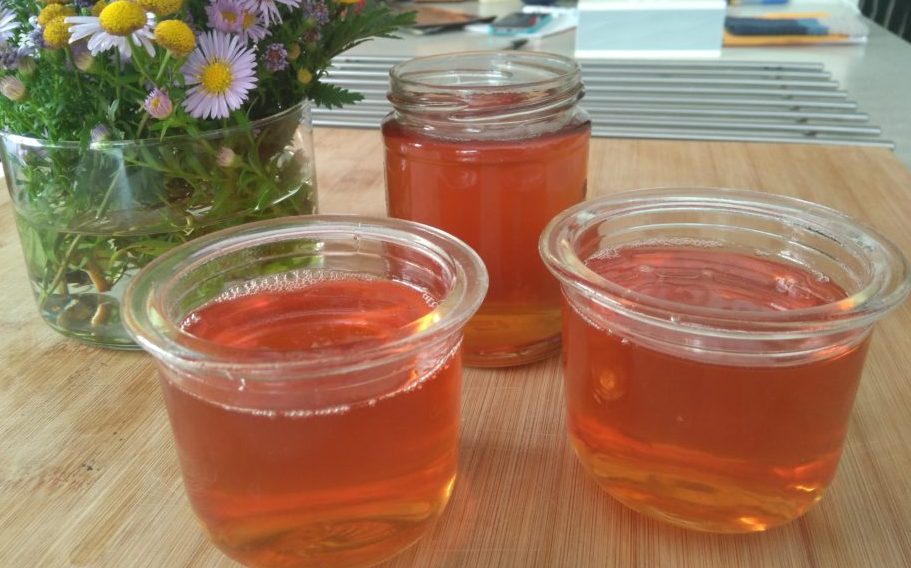 The vase which can be seen in the picture with my apple jelly has been used a lot this year. Originally it contained a large candle which I got for Christmas last year. Having burned the candle I did not want to throw the glass away and it works perfectly as a vase. It is actually not very difficult to clean a glass with wax in. Boil a bit of water and put it in a bowl. Dip the glass in the bowl avoiding getting water inside it and leave it for 5 min. Help the wax out of the glass with some paper towel or newspaper. Continue until the glass is empty and wipe it thoroughly with paper towel. I like the simple vase which fits well with both wild and garden flowers.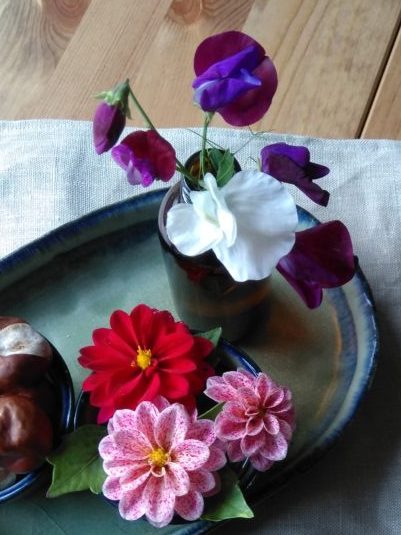 The small brown vase with pea flowers is a bottle which contained vanilla extract. The bottle fits quite well with ex. pea flowers which, at least in my garden, have short stems and which you can only pick a few of at a time.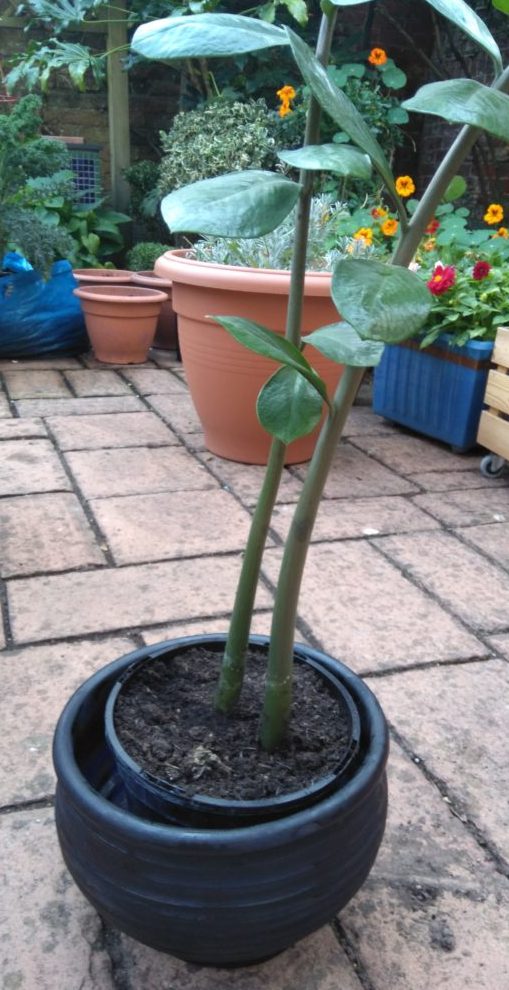 You can also easily update your old flowerpots. This recycled flowerpot had with time lost it's colour and did not look nice anymore. It has now got a bit of spray paint and is ready to get back into the house. I will not be using spray paint again, there was not a lot of paint in a bottle and you can just as well paint it the normal way.