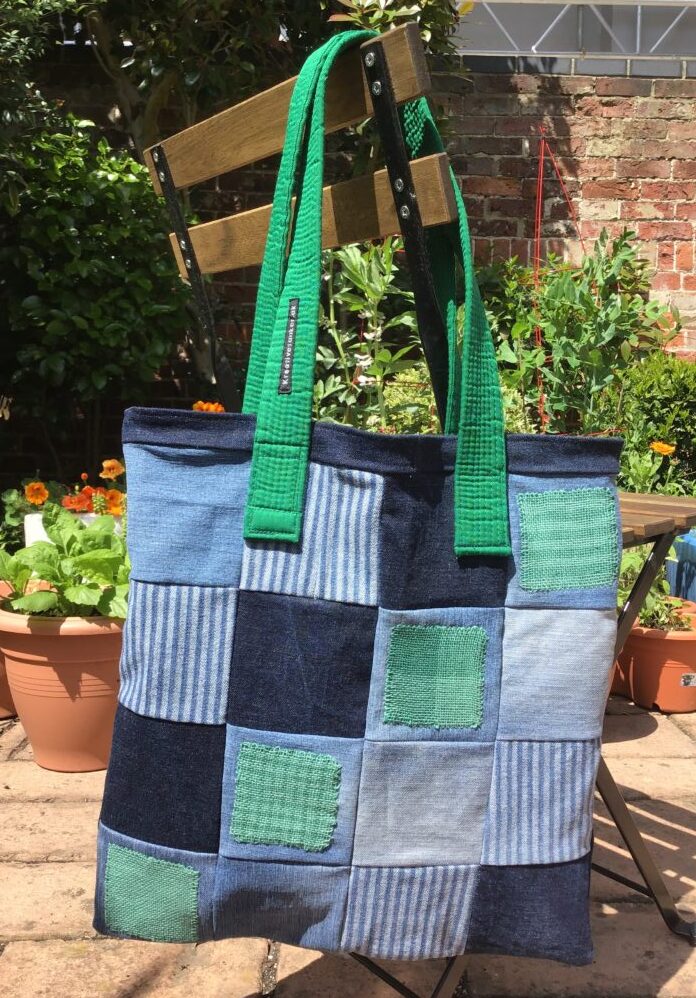 I have, over time, made a lot of bags and most of them are made out of upcycled fabric. But you can never get too many bags and therefore I have made yet another one.
Two weeks have pasted since I wrote about my small, woven, green squares. Now the project has finally been finished and the result is – a bag. The woven squares have been sewn onto squares of old jeans, which have afterwards been sewn together as one big square. The outcome is a kind of simple patchwork using up a lot of my leftovers of upcycled fabric.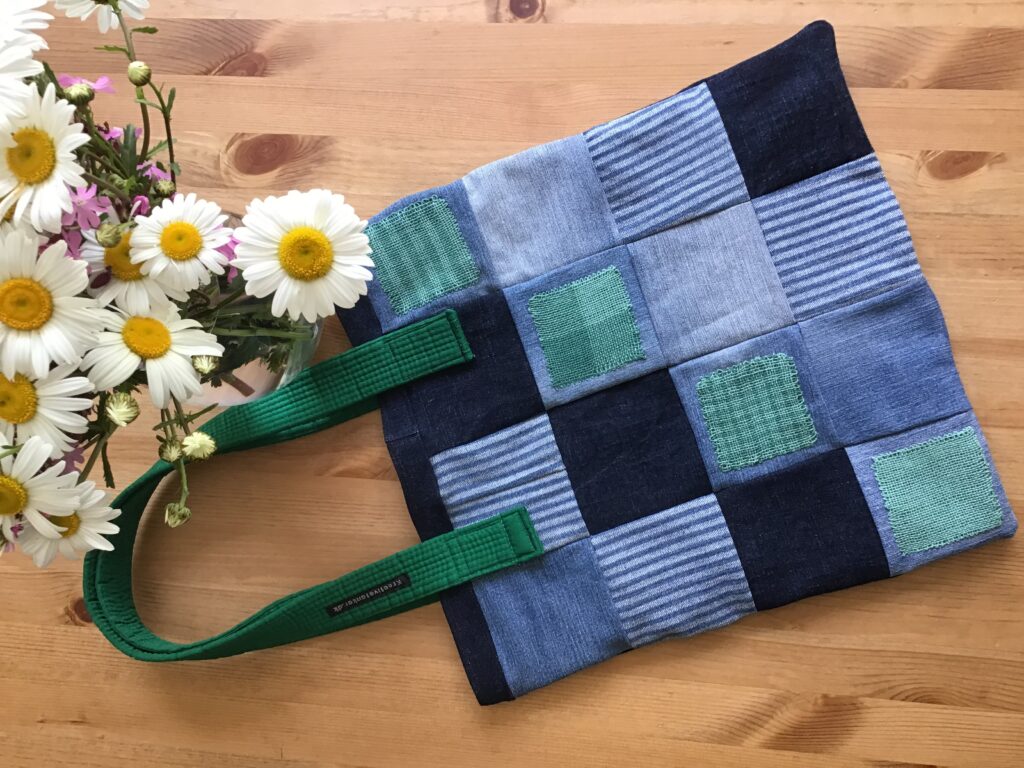 The back side of the bag and the top edge of the front are made out of the dark jeans fabric. The handle is one of the boys old karate belts. Reusing a karate belts is an easy way of making handles which saves you a lot of sewing.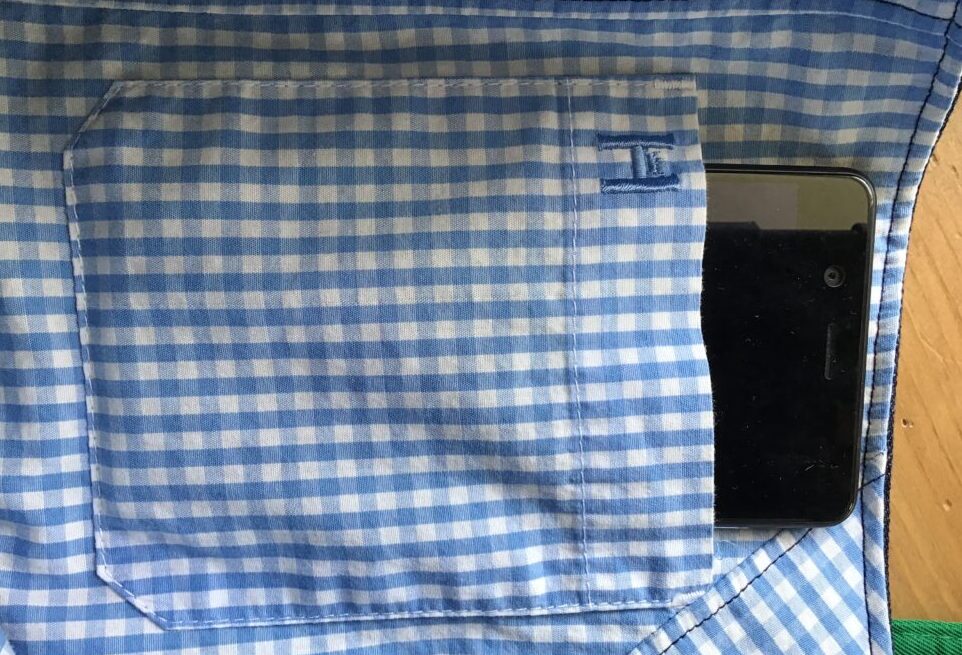 The lining is made out of an old children's shirt. The pocket from the shirt has been reused as a pocket in the bag – just the right size for the phone. As it is a children's shirt there is no big pieces of fabric without seams. I don't, however, mind that you can see seams in the fabric – is gives the bag more character.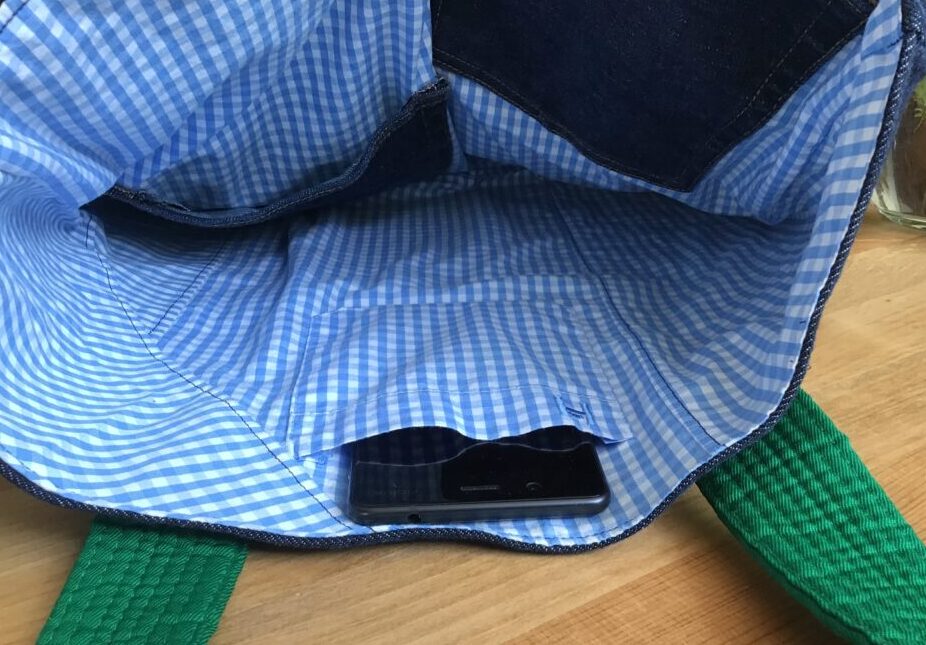 It is not easy to see on this picture, but the bag has another two pockets. The two extra pockets are made out of back pockets from the dark pair of jeans. I can never get enough pockets in my bags – the more the better.
This bag is big enough to be used either when going training of shopping. I'm in the process of getting some of my half finished projects finalised. With this bag done there is one less half made project in the pile. There is however, still a few more in the pile and I hope you will be seeing some of them in the near future.