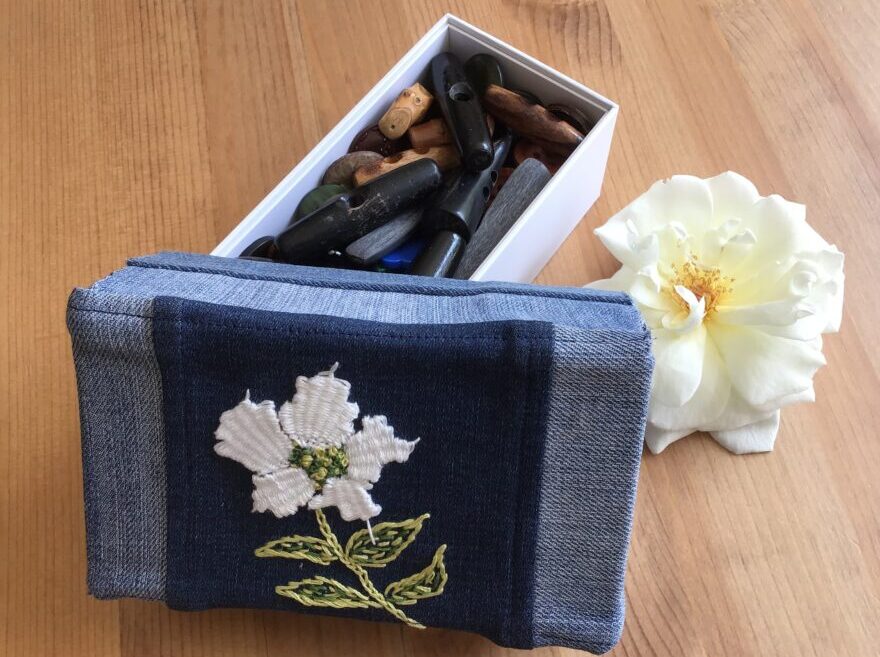 I always need new boxes to store the different materials I collect. If you have followed this blog you know that I often use recycled/upcycled materials. When I upcycle a piece of cloth I try to use all of it, not only the part which I need here and now. Therefore I always save the buttons for future projects. By now there is quite a lot of buttons in all different shapes and colours – and a new button box is ugently needed.
A couple of weeks ago I showed a couple of boxes covered with a piece of patchwork fabric. The fabric was made out of old jeans and an embroidery. My new button box is made in exactly the same way.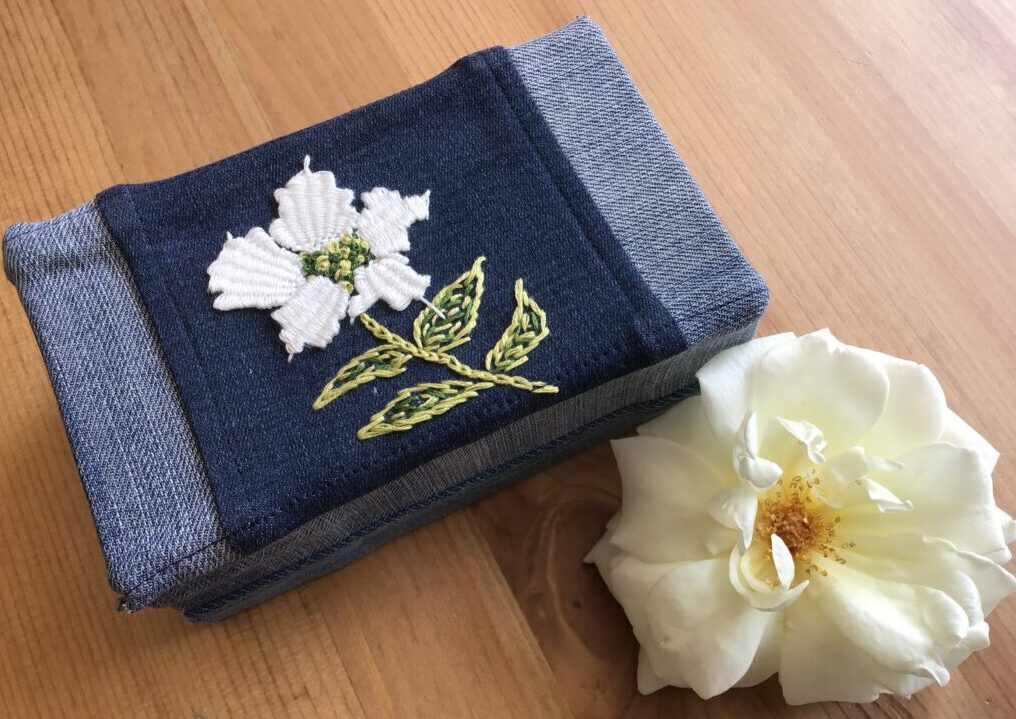 The box used was originally a telephone box. The embroidery is a white Christmas rose which is sewn on dark blue jeans fabric. I embroidered the rose last summer while practicing different types of stitches. I like the rose quite a lot but I never found the right thing to use it for. Now the rose embroidery is decorating my new button box where it fits perfectly.