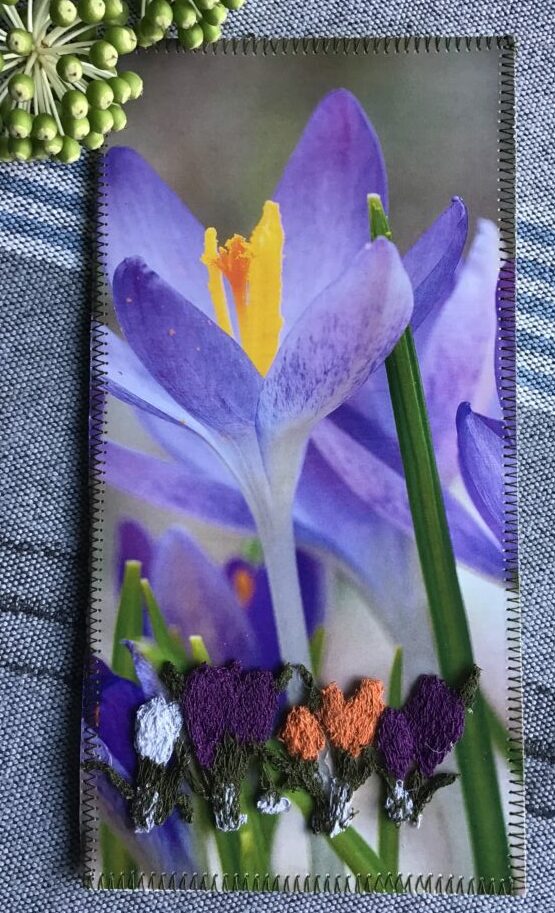 It is always fun to try new materials for creative projects. Sometime it ends after one attempt, and other times it ends up as a lifelong passion. Before Christmas I wrote about a couple of hearts which I had sewn on water-soluble fabric – a completely new material for me.
I'm guessing that my relationship with the water-soluble fabric is going to be long lasting. In the past week I have been experimenting with different types of freehand machine embroidery on the fabric and am now ready to show a couple of the results.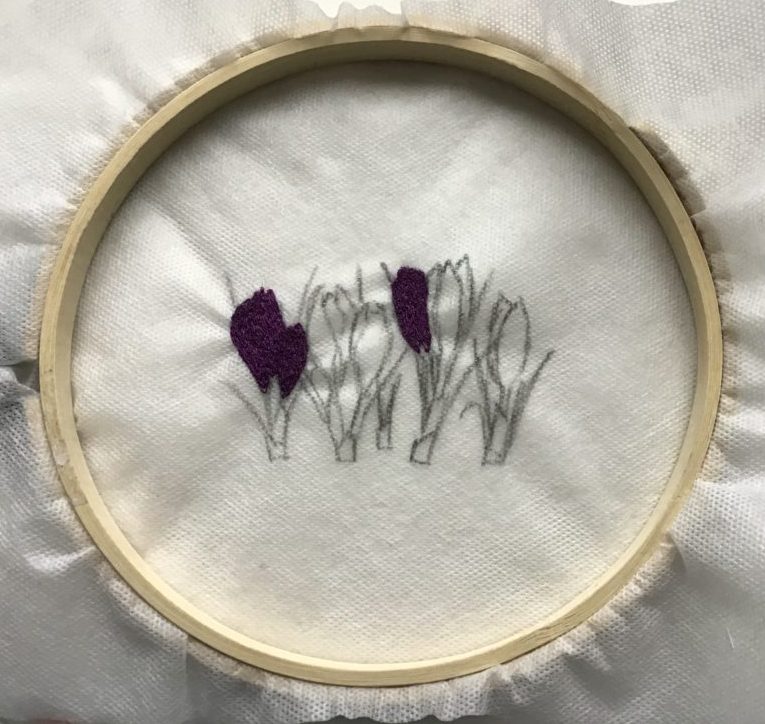 My first attempt was a couple of crocus. The flowers have first been drawn onto the fabric with a soft pencil and placed in a normal embroidery frame. When you make freehand machine embroidery for the first time it can be a bit difficult. However, the time you use to practice is well spend.
The finished crocus have been sewn on to a card. The background to the card is from an old calendar with a large crocus.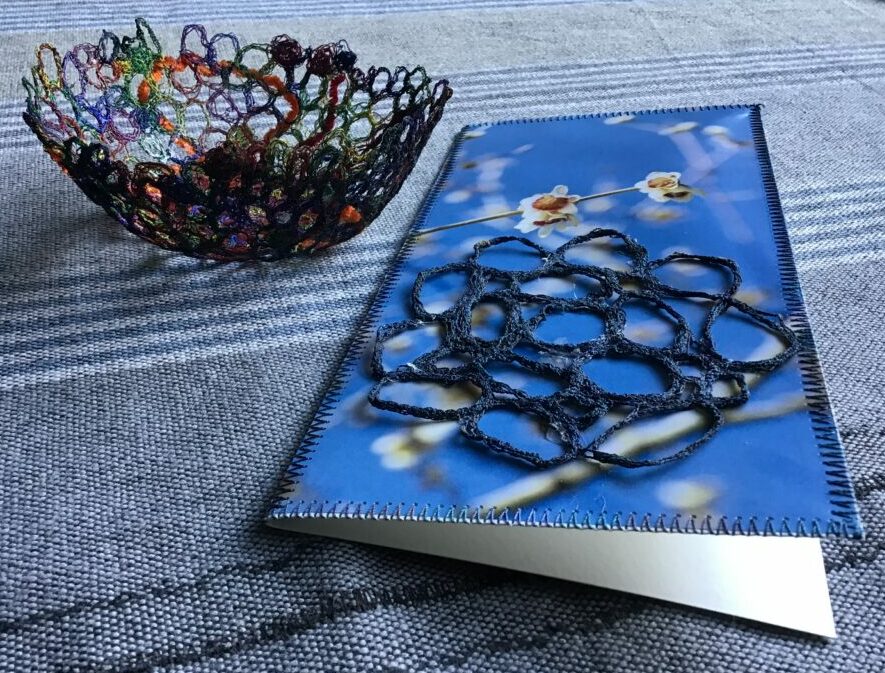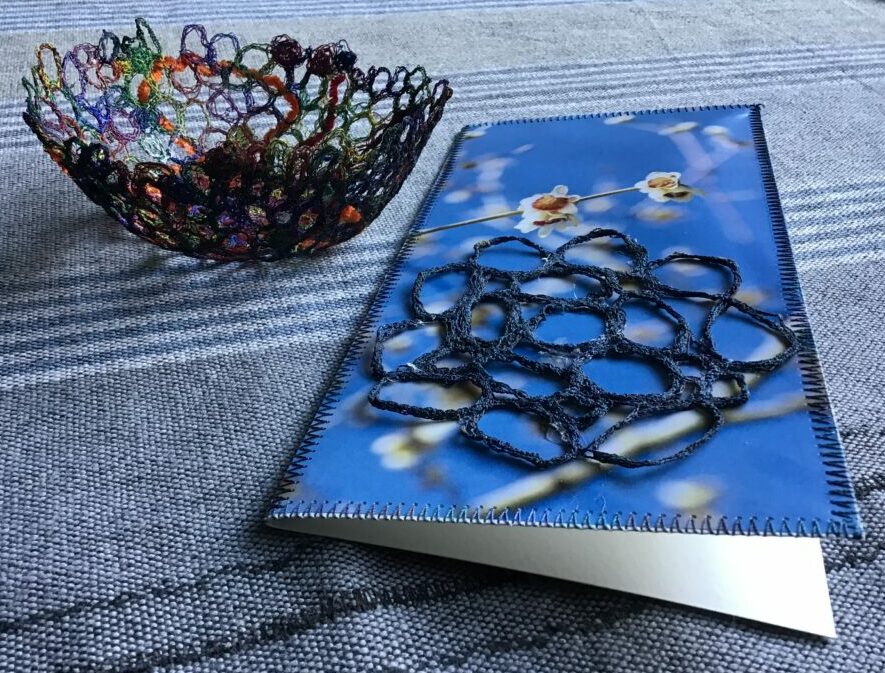 I have also been experimenting with circles. The small basket is sewn with a thread which changes colour and therefore gives a great colour play.
There is quite a lot of glue in the water-soluble fabric. Therefore if you dry the wet embroidery in a shape then it will keep it when it is dry. If you want a soft embroidery you can wash all of the glue out.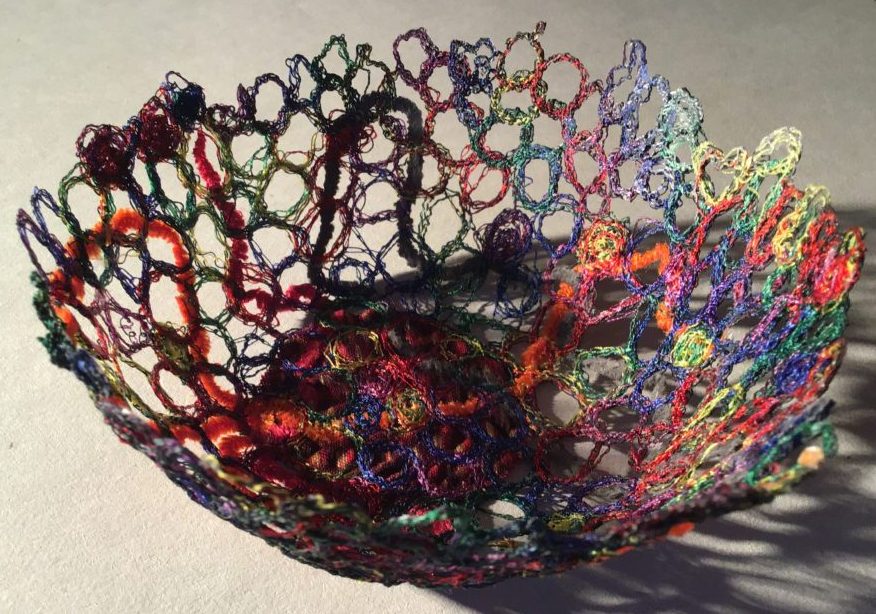 I will have to experiment a bit more with the water-soluble fabric. After my first attempts I'm certain that a lot of great things can be made in this way. Therefore you can expect more of my experiments on the blog in the future.